CME Central
Improve patient care with CME in all formats, from podcasts and videos to live events and on-demand courses. Explore it all here in CME Central.
Log in to Learning Central for access to your personal CME dashboard and certificates.
Follow along as AAPA implements the physician associate title change
May 20 – 24, 2023

Nashville, TN
Experience the only national PA conference in Nashville, TN. Cutting-edge CME, meaningful connections, and enriching events. Registration is now open!
In the Boston area? Join us for our first ever PA & NP Summit. This free, half-day CME event will feature speakers who push the envelope in healthcare innovation, a panel of PAs and NPs, and in-person breakout and networking sessions. Champion and explore trailblazing career paths with your colleagues!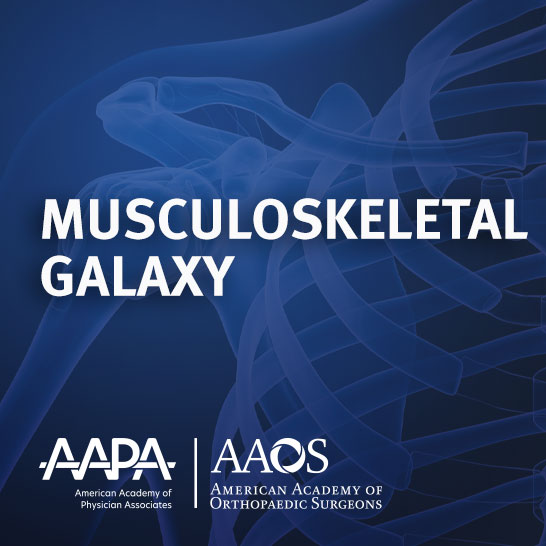 June 10 – 14, 2023

Austin, TX
Join us in Austin, Texas for a well-rounded foundation on essential orthopaedic topics. Ideal for PAs and NPs who are new to orthopaedics, as well as those who see musculoskeletal conditions in family practice, emergency medicine, or urgent care.
CME on Demand Digital Libraries

Earn up to 140+ credits of AAPA Category 1 CME from the world's largest PA conference. This video-based course includes topics such as behavioral and mental health, diabetes, nutrition, and obesity care, rules of reimbursement, research in action, and much more. Members save $300.

If you're new to adult hospital medicine or are responsible for the medical management of hospitalized adult patients, this video-based course is for you. Earn up to 34 credits of AAPA Category 1 CME. Members save $200.

This video-based course is ideal for PAs new to orthopaedics or who want to transition to the specialty. Earn up to 26.25 credits of AAPA Category 1 CME. Members save $150.