Agnes Compagnone, DMSc, PA-C
Executive Director, PA Foundation
Bio coming soon!
Jennifer Orozco, DMSc, PA-C, DFAAPA
Chief Medical Officer
Jennifer M. Orozco, DMSc, PA-C, DFAAPA is the Chief Medical Officer at the American Academy of Physician Associates (AAPA). She joined AAPA in July 2023 after serving two years as president and chair of the AAPA's Board of Directors. Dr. Orozco has served as a volunteer leader, patient advocate, and change agent of the PA profession for more than 2o+ years and has held multiple leadership positions at both the state and national levels. Dr. Orozco is a strong advocate for health equity and improving patient care access through the advancement of the PA profession and a champion of advocacy efforts on both the state and federal levels. She is an accomplished speaker, published author, and Op-Ed scholar.
Prior to joining AAPA, she held a brief role as Principal for Health Management Associates, a research and consulting firm, in which she served as a subject matter expert to help optimize healthcare systems. However, much of Dr. Orozco's professional career had been dedicated to the clinical and academic leadership teams at Rush University System for Health in Chicago, Illinois. In that role, she was the director of more than 400 PAs and APRNs across the hospital system, and built strategic operations from the ground up, all while continuing to practice vascular surgery. In addition, Dr. Orozco is a founding member of Rush University's PA faculty and is currently an assistant professor in the Department of PA Studies.
Orozco earned a Bachelor of Science in exercise physiology from University of Illinois at Chicago, a Master of Medical Science in PA Studies from Midwestern University, and a Doctor of Medical Science (DMSc) from Southern Illinois University in Carbondale, Illinois. When not working to advance the profession on behalf of patients, Orozco spends most of her free time outdoors cycling and traveling with her partner Kevin and her three children, Maddux, Matias, and Belicia, in Fox River Grove, Illinois.
Biography (PDF)
Patricia Beeson
Vice President of Human Resources
Patricia Beeson is Vice President of Human Resources for the American Academy of PAs. Patricia serves as a strategic business partner to leadership and staff, providing comprehensive human resource strategies related to workforce organization and design, culture and engagement, acquisition and development, leadership training and total rewards.
As AAPA's current human resources leader, Patricia works to balance and align the interests of leadership, staff, and the organization. Additionally, Patricia assumes responsibility for the selection and administration of all employee benefit programs. She provides valuable insight regarding changing trends in benefits, recruitment, and company culture. Patricia believes strongly in the positive impact that can result by establishing a strategic HR infrastructure that provides opportunities for innovation, collaboration and employee engagement.
Patricia graduated from Northwestern University with her bachelor's degree before obtaining her graduate degree in hotel management at the International Hotel School in Lausanne, Switzerland. She then spent over a decade as a Human Resources leader in the hospitality industry at several historic luxury hotels in DC, including the Willard Inter-Continental and the Jefferson Hotel. Following several years in the Hospitality field, Patricia transitioned into the non-profit sector where she led all HR initiatives for Arlington Virginia Federal Credit Union. In 2009 Patricia moved into her first role at a Healthcare Association, ACRP (Association of Clinical Research Professional), as the HR Director and at CHC (Community Heath Charities of America) Patricia managed the restructuring and integration of 37 separate organization affiliates into a single national organization.
Patricia continues to focus on providing strategic, innovative, high touch, thoughtful HR Leadership and is prepared to meet the unexpected challenges that arise as organizations adapt to changing markets. She is an active member of SHRM and the SHRM VA State Chapter. She volunteers for Street Wise Partners as a job coach/mentor working with the unemployed and underemployed to provide the skills, resources & access to tools and networks needed to secure employment and also serves on the Street Wise Employer Advisory Board.
Biography (PDF)
Phil Bongiorno
Senior Vice President of Advocacy & Government Relations
Phil Bongiorno is an accomplished association executive leader specializing in government relations management with an extensive public policy background. He has in-depth experience aligning resources with key priorities and anticipating organizational needs. In addition, he is a results-oriented executive with proven success establishing and achieving strategic objectives and building collaborative relationships. With a vast background in advocacy and health policy, Phil has in-depth knowledge and understanding of leading data driven, high quality and innovative government relations programs.
Phil has worked for healthcare organizations his entire career and has a passion for patient advocacy. He previously served as the Executive Director of the Home Care Association of America and has served in senior management positions overseeing health policy strategy and federal and state affairs for various organizations including the Society of Thoracic Surgeons, College of American Pathologists and the American Public Health Association.
W. Tate Heuer
Vice President of Federal Advocacy
W. Tate Heuer is Vice President of Federal Advocacy for the American Academy of PAs. Mr. Heuer oversees and coordinates federal legislative and regulatory advocacy for the PA profession. He has in-depth knowledge of health policy and the legislative process from more than 20 years of experience working on federal healthcare issues.
Mr. Heuer most recently served as senior advisor to the Assistant Secretary for Legislation at the U.S. Department of Health and Human Services. Previously he worked in senior legislative positions in the U.S. Senate and the U.S. House of Representatives.
Mr. Heuer received a bachelor's degree from Arkansas State University. He resides in Fairfax County, VA, with his wife and two children.
Biography (PDF)
Karen Morgan
Senior Vice President, Communications, Governance & Leadership Development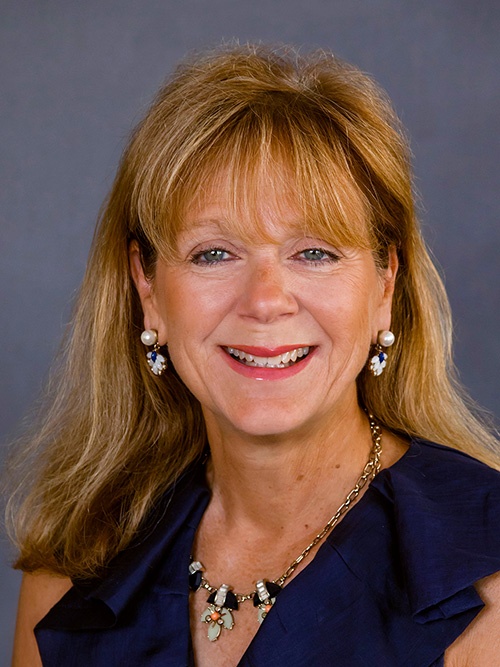 Karen Morgan has more than 30 years of experience as a strategic planning and organizational management professional at the highest levels of government, diplomacy, politics and corporate enterprise. As an influential leader, skilled adviser and detail-oriented manager, Karen's expertise will be critical to the Academy as she supports the Board of Directors in executing AAPA's Strategic Plan and fulfilling its fiduciary and organizational leadership responsibilities.
Karen has served as a consultant to Fannie Mae, the Texas Speaker of the House, Citigroup, the Hillwood Corporation, Goldman Sachs, the John F. Kennedy Center for the Performing Arts, the Gates Foundation and Mayer, Brown and Platt, LLP. Her key responsibilities included managing day-to-day relationships with internal and external stakeholders and analyzing organizational and management practices to identify gaps and implement recommendations to streamline processes, create strategic opportunities and enhance performance.
Prior to becoming an independent consultant, Karen held a variety of progressively responsible leadership and organizational management roles. As the director of corporate scheduling for Fannie Mae, Karen created and managed an infrastructure to support public events involving the executive leadership. She also served several tours in the White House, beginning with President Ronald Reagan's first term and continuing through President George H. W. Bush's presidency. During this 12-year period, she became one of Secretary James A. Baker, III's key advisers. She served with him at the Department of the Treasury, the Department of State and the White House. During Secretary Baker's tenure at the Department of State, Karen was responsible for the orchestration and management of such historic foreign policy events as: the Madrid Peace Conference, the Coordinating Conference on Assistance to the New Independent States and the Jackson Hole Ministerial.
Karen received a bachelor's degree in journalism from Virginia Commonwealth University. She resides in Annapolis, Md., with her husband and four sons.
Biography (PDF)
Angela Shuman
Vice President of State Advocacy and Outreach
Angela Shuman is Vice President of State Advocacy and Outreach at the American Academy of Physician Associates, leading AAPA's state advocacy program and strategic outreach to AAPA's more than 120 constituent organizations. She has extensive experience with state advocacy and health policy in professional associations, having led state advocacy programs for the American College of Cardiology and the American Physical Therapy Association. Angela earned a bachelor's degree in political science from Ball State University and a Master of Public Administration degree from Georgia Southern University.
While she loves living in the District of Columbia and its excellent cultural and dining scenes, Angela escapes to the woods as often as possible to hike and explore the outdoors with her favorite partners in adventure, her husband and dog.
Donna Nogay
Senior Vice President of Marketing, Communications, Membership, & Meetings
Donna Nogay is AAPA's Senior Vice President Marketing, Membership & Meetings, providing the strategic vision for these areas as well as business development functions. Drawing from her extensive experience in business, strategic planning, marketing and communications, Donna works to foster a high-performing culture within her teams and AAPA, with specific focus on member value and experience, brand elevation, and revenue generation.
Donna has more than 30 years of marketing and leadership experience. As an independent marketing consultant, she provided expertise to clients to position them for profitability and success. She also served as the Chief Operating Officer of Uness, LLC, where she managed financial and resource investment for newly created companies. Prior to this position, Donna developed, directed, and managed the profit and loss of a marketing and communications consulting firm, growing revenue more than 500% and providing marketing communications expertise to over 100 projects annually. This firm was purchased by a global management consulting firm, where she directed the marketing and communications practice servicing Fortune 1000 companies.
Donna began her career at J. Walter Thompson, providing media planning and buying expertise for large corporations throughout the U.S. She also served as the Director of Advertising for a retail corporation with more than 260 stores nationwide.
Biography (PDF)
Daniel Pace
Vice President of Education and Research & Chief Strategy Officer
Daniel Pace, B.S., CHCP is Vice President of Education and Research and Chief Strategy Officer at the American Academy of PAs. He joined AAPA in the Fall of 2006, shortly after graduating from the University of North Carolina at Chapel Hill with degrees in Math and Philosophy. As Chief Strategy Officer, Daniel collaborates with the AAPA Board of Directors, Chief Staff Officers and other volunteer leaders to develop and implement AAPA's multiyear strategic plan. As Vice President of Education and Research, Daniel leads the teams responsible for Learning Central – the continuing professional development home for PAs, JAAPA – the peer-reviewed clinical journal of AAPA, the AAPA Category 1 CME credit system and developing solutions that facilitate practice improvement, certification maintenance, and career development. Daniel is passionate about helping PAs and the healthcare team improve patient outcomes through continuing professional development and by ensuring that a variety of internal and external stakeholders have access to reports, publications, and resources to better understand the PA profession.
Daniel is a member of both the American Society of Association Executives (ASAE) and the Alliance for Continuing Education in the Health Professions (ACEhp) and has been actively involved with both organizations for over a decade, volunteering on various committees and presenting numerous educational sessions at ASAE and ACEHP conferences.
Biography (PDF)
Michael Powe
Vice President of Reimbursement & Professional Advocacy
Michael L. Powe is vice president of reimbursement and professional advocacy for the American Academy of PAs with supervisory responsibility for a staff of four. He addresses issues surrounding health care policy, private third party payment concerns, the Medicare and Medicaid programs, and various state and federal regulatory agencies. He has been with AAPA for 30 years, and serves as staff liaison to the American Medical Association's Relative Value Update Committee, which evaluates the Medicare payment process. He is the author of the book, "Physician Assistant Third Party Coverage," and an adjunct assistant professor at the George Washington University Division of Health Sciences in Washington, D.C.
Before joining AAPA, Michael worked in the insurance industry for New York Life Insurance Company. Prior to that, he served as a legislative researcher on the U.S. Senate Small Business Committee. He has a bachelor's degree in business administration from The Ohio State University.
Biography (PDF)
Anil Ravandur
Chief Information Officer of Technology
Anil Ravandur has a proven track record in effectively defining digital strategy, managing digital transformation, building and optimizing best-in-class IT infrastructure for professional associations. He has extensive experience integrating and implementing large-scale technology projects, contract negotiation, and vendor management. Most importantly, Anil is known for his collaborative and service-oriented approach in his relationships with colleagues and members.
Prior to joining AAPA, Anil served as the Senior Director of Technology for the Association for Talent Development, a professional membership association with over 40,000 members in 120 countries. He was responsible for ATD's technology planning and overall IT operations and led technological innovation in support of ATD's growth from an annual $24M in revenue to $48M over eight years. He also led the development of ATD's first digital strategy, and was responsible for the architectural design and implementation of critical new technologies and systems, including a state-of-the-art Association Management System (AMS), Customer Relationship Management (CRM) system, Content Management System (CMS), Learning Management System (LMS), and Enterprise Resource Planning (ERP) system. Notably, Anil also introduced advanced conference technology to ATD, including a conference website, online registration, booth sales, speaker management, and conference app.
Prior to ATD, Anil was the Practice Manager at Personify, a market-leading association management solution provider, where he worked from 1996 to 2010. In this role, he led the efforts to assist client IT departments align their technology roadmap with their organizational goals.
Anil received his master's degree in Civil Engineering from University of Wyoming. He resides in Fairfax, VA, with his wife and two children.
Biography (PDF)
Lynette Sappe-Watkins
Executive Director of PA Foundation
Lynette Sappe-Watkins is the Executive Director of the PA Foundation (PAF). As the head of PAF, Lynette leads the foundation in all efforts to strategically accomplish its mission of empowering PAs to improve health through philanthropy and service. She works in very close partnership with PAF's Board of Trustees and AAPA's senior leadership team.
Lynette has more than 15 years of fundraising and nonprofit leadership experience. Prior to joining AAPA, she served as the Director of Development at the American Pharmacists Association Foundation (APhA).
Since 2013, Lynette has served on the Board of Directors of the Association Foundation Group. During her time on the board she has held the positions of Marketing Chair, President Elect and National Conference Chair, President and Past President.
Biography (PDF)
Lisa Gables
Chief Executive Officer
Lisa M. Gables, CPA, is an association executive with extensive experience in healthcare and aging services. She was named chief executive officer of the American Academy of PAs (AAPA) in September 2020 after serving as interim CEO since June 2019.
Gables has been with AAPA for more than eight years, having served as chief financial officer and chief development officer from May 2012 to September 2020. In these roles she was responsible for overseeing the financial management of the organization, fostering external strategic outreach to individuals and like-minded organizations, and developing and implementing an integrated strategy to generate opportunities to provide AAPA and the PA Foundation with funding to support their missions.
From May 2012 to July 2015, Gables also served as the executive director of the PA Foundation. Prior to joining AAPA and the PA Foundation, she was the executive director of the American Society of Consultant Pharmacists (ASCP) Foundation and the chief development and program officer of ASCP where she held similar roles. Before that Gables was the executive director of the National Adult Day Services Association, where she increased awareness of adult day services with federal regulators while managing all aspects of the association's operations. Prior to that, she served as the chief financial officer of the National Council on Aging and vice president of finance and business development for Active Services Corporation, the nation's largest adult day services, home care and rehabilitation network.
Gables also served as finance manager and senior financial analyst for Birmingham Baptist Medical Center and held financial positions with ReLife, Inc. and Ernst & Young. She is a certified public accountant with a degree in business administration and accounting from the University of Louisville, Kentucky. In addition to her career in aging and health services, Gables serves on the board and as the chair-elect of the American Society on Aging. She is the past treasurer of the Fairfax County Law Enforcement Foundation and currently serves as a volunteer with the Fairfax County Adult Protective Services Agency.
Biography (PDF)