Overview
Alzheimer's and cognitive decline are among the most prevalent healthcare issues facing the U.S. According to the Alzheimer's Association, more than 6.7 million Americans currently live with Alzheimer's. The CDC estimates the number of Americans living with Alzheimer's will nearly triple to 14 million by 2060.
To increase early detection of cognitive decline, AAPA and the PA Foundation partnered with Cleveland Clinic to develop and launch a cognitive assessment toolkit through the support of a grant from the Davos Alzheimer's Collaborative. The Toolkit equips healthcare providers across specialties and practice settings with the skills and resources needed to identify cognitive impairment in its early stages.
By engaging with the Toolkit materials, healthcare providers should be able to:
Discuss the AD8, Mini-Cog©, and MoCA cognitive screening tests including strengths, weaknesses, administration, and training requirements for each.
Select, administer, and interpret an appropriate cognitive screening test.
Differentiate among normal aging, mild cognitive impairment, and dementia.
Discuss abnormal screening results with patients and caregivers and address their concerns.
Collaborate with patients and families around lifestyle approaches to address modifiable risk factors for dementia.
What's in the Toolkit?
The toolkit contains the following self-paced learning modules:
Cognitive Screening: AD8 | 0.25 Credits
Cognitive Screening: Mini-Cog© | 0.25 Credits
Cognitive Screening: MoCA | 0.25 Credits
Understanding Cognitive Impairment: Overview for All in the Healthcare Team | 0.50 Credits
Approaching and Assessing Cognitive Complaints: MCI and Dementia | 0.50 Credits
Cognitive Impairment: Prevention and Lifestyle Modifications | 0.50 Credits
Managing the Conversation Around Cognitive Screening | 0.50 Credits
Discussing the Diagnosis of Mild Cognitive Impairment, Alzheimer's, or other Dementias | 0.50 Credits
R.E.D.E. to Communicate®: Foundations of Healthcare Communication | 1.75 Credits
Brain Health and Wellness Shared Medical Appointment (SMA)| 0 Credits
Additional Tools & Resources
Cleveland Clinic, the American Academy of Physician Associates (AAPA), and the PA Foundation are recipients of a grant from the Davos Alzheimer's Collaborative (DAC), the organization leading a global response to Alzheimer's disease. The grant will be used to develop an innovative cognitive assessment toolkit that provides a standard protocol and training resources for providers in primary care settings.
In collaboration with Cleveland Clinic and supported by the Davos Alzheimer's Collaborative, AAPA and PA Foundation have developed a pilot cognitive assessment toolkit. That project is now in its next phase, as the toolkit is used by providers at five rural sites and at Cleveland Clinic.
The American Academy of Physician Associates (AAPA) today announced the PA Foundation has received a grant from the Davos Alzheimer's Collaborative (DAC), the organization leading an unprecedented global response to Alzheimer's disease, to develop a cognitive assessment toolkit in partnership with the Cleveland Clinic in sites across the U.S. and abroad.
The American Academy of Physician Associates hopes new resources will create earlier detection of Alzheimer's disease. About 250,000 people in D.C., Maryland and Virginia suffer from Alzheimer's. Some patients don't get diagnosed until after their symptoms are severe.
Physician assistant Erin Haines at Sherman County Medical Clinic in Moro talks with a patient. Her clinic is one of five nationwide in 2023 testing a new cognitive decline assessment toolkit that could yield positive results for people with Alzheimer's.
Currently, more than 110,000 people aged 65 and older are living with the disease in the state. By 2025, that number is expected to rise to 130,000 people, according to the Alzheimer's Association. As we deal with an aging population, experts say early detection is key.
Alzheimer's is one of the top ten leading causes of death in the state of Alabama, according to the Alabama Department of Public Health. Those who study the disease say early detection can be key.

About the American Academy of Physician Associates (AAPA)
AAPA is the national membership organization for all physician associates/physician assistants (PAs). PAs are licensed clinicians who practice medicine in every specialty and setting. Trusted, rigorously educated and trained healthcare professionals, PAs are dedicated to expanding access to care and transforming health and wellness through patient-centered, team-based medical practice. PA has been named one of the best jobs overall and one of the best healthcare jobs for the sixth year in a row by U.S. News & World Report The PA profession ranked number three this year in Best STEM jobs. Learn more about the profession at aapa.org and engage through Facebook, LinkedIn, Instagram, and Twitter.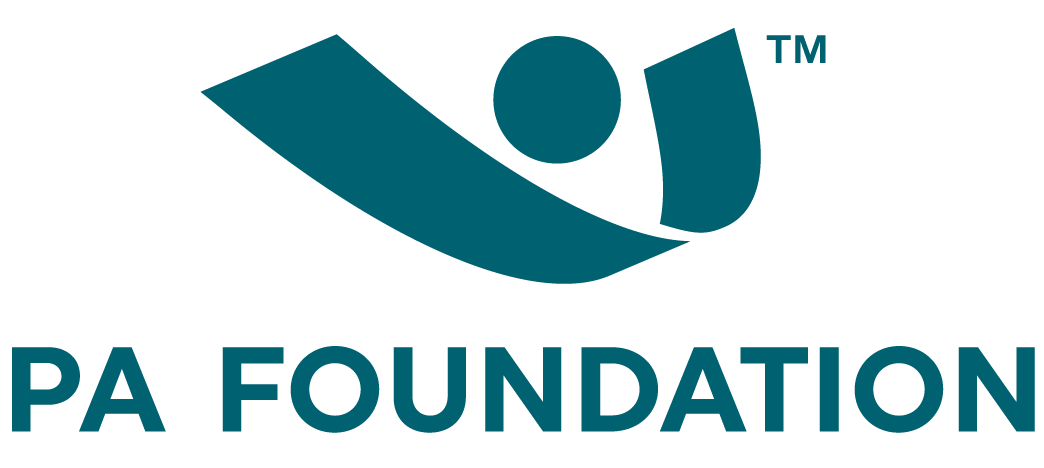 About the PA Foundation
The Physician Associate Foundation is a national nonprofit organization that promotes better health and wellness by providing PAs and PA students with philanthropic opportunities and resources. It is the philanthropic arm of the American Academy of PAs (AAPA), representing a profession of approximately 168,000 PAs across all medical and surgical specialties in all 50 states, the District of Columbia, U.S. territories, and the uniformed services.
About Davos Alzheimer's Collaborative (DAC)
The Davos Alzheimer's Collaborative (DAC) is a global partnership of like-minded organizations that is mobilizing the world against Alzheimer's disease. Advised by leaders in science, finance and healthcare, DAC is working with international organizations, governments and the private sector to accelerate innovation and deliver solutions around the globe.
About Cleveland Clinic
Cleveland Clinic is a nonprofit multispecialty academic medical center that integrates clinical and hospital care with research and education. Located in Cleveland, Ohio, it was founded in 1921 by four renowned physicians with a vision of providing outstanding patient care based upon the principles of cooperation, compassion and innovation. Cleveland Clinic has pioneered many medical breakthroughs, including coronary artery bypass surgery and the first face transplant in the United States. Cleveland Clinic is consistently recognized in the U.S. and throughout the world for its expertise and care. Among Cleveland Clinic's 77,000 employees worldwide are more than 5,658 salaried physicians and researchers, and 19,000 registered nurses and advanced practice providers, representing 140 medical specialties and subspecialties. Cleveland Clinic is a 6,699-bed health system that includes a 173-acre main campus near downtown Cleveland, 23 hospitals, more than 275 outpatient facilities, including locations in northeast Ohio; southeast Florida; Las Vegas, Nevada; Toronto, Canada; Abu Dhabi, UAE; and London, England. In 2022, there were 12.8 million total outpatient visits, 303,000 hospital admissions and observations, and 270,000 surgical cases throughout Cleveland Clinic's health system. Patients came for treatment from every state and 185 countries. Visit us at clevelandclinic.org. Follow us at twitter.com/ClevelandClinic. News and resources available at newsroom.clevelandclinic.org.