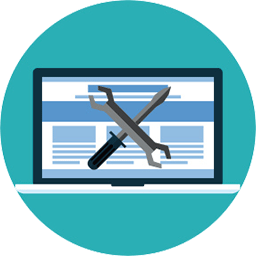 AAPA's websites will be undergoing scheduled site maintenance on Sunday, February 28, between the hours of 12:00 a.m. to 5:00 a.m. EST. During that period, your ability to log in to this site, make purchases, and access information may be affected. We are available to answer your questions during normal business hours (Monday – Friday, 9 a.m. – 5 p.m.) at 

[email protected]

 or 703-836-2272.
Free Online Diabetes & Obesity Toolkits
Access free CME activities like Diabetes Leadership Edge and Obesity Leadership Edge, practice and patient resources, and the latest guidelines.
CHECK THEM OUT
Members-Only CME Deal!
Take advantage of your special member savings on our CME on Demand digital libraries from top AAPA conferences. Save up to $300!
SAVE ON CME
Your Registration Could Be On Us
When you register for AAPA 2021 by February 28, you could win a free registration* for AAPA 2021. Four chances to win!
TAKE MY CHANCE
*Restrictions apply. Click for details.
In search of an investment that pays dividends every day?
Look no further than AAPA membership. With hundreds of dollars in savings on dozens of PA resources, it's a smart way to invest in your future.
JOIN NOW
PAs are medical professionals who diagnose illness, develop and manage treatment plans.
Search thousands of PA jobs by location, practice setting, and specialty you're looking for.
Make the best investment – an AAPA membership
Strength in numbers. Add your voice to the movement to advance PAs at federal, state, and grassroots levels.
Individualized benefits. Customized AAPA Salary Report, personalized CME activities, and a nationwide professional network.
An investment that works for you. Join now for instant access to these benefits and more.
Featured Products and Services
Get custom salary data in seconds with the new, interactive format. Free to AAPA fellow, student, and retired members.
However you learn, learn here. Podcasts, videos, live events, and on demand courses bring you cutting-edge CME.
PAs are on the frontlines of public health crises. These toolkits help you improve patient outcomes in nutrition, obesity, diabetes, veterans health, oral health, and opioid misuse.
When PAs can do more, more patients have access to high-quality, accessible, affordable, and patient-centered healthcare. Join the PA movement to advance the profession.
PAs are a vital response to the COVID-19 pandemic. Get our specialized resources for any situation you might be facing in this new normal.