New! Nutrition CME Curriculum
Learn to assess a patient's nutritional status, develop a nutrition plan, and conduct nutrition counseling with this new CME curriculum in AAPA's online Nutrition Toolkit!
LEARN MORE
Your Custom PA Salary Report Has Arrived
The interactive 2020 AAPA Salary Report allows you to customize and compare salary data and then view or print your customized data tables. Free to AAPA fellow, student, and retired members!
GET CUSTOM REPORT
PAs Are Essential
During PA Week, we take extra time to recognize the PA profession and PA contributions to the nation's health. This year, we're especially thankful for PAs, who have been on the front lines of the COVID-19 response.
GET READY FOR PA WEEK
Top-Rated CME…for Free!
PAs can't get enough of these sessions from AAPA Conference on Demand 2020 – and now you can get them for free! Join AAPA by December 19 using the promo code we sent you in an email.
GET 5 FREE
PAs are medical professionals who diagnose illness, develop and manage treatment plans.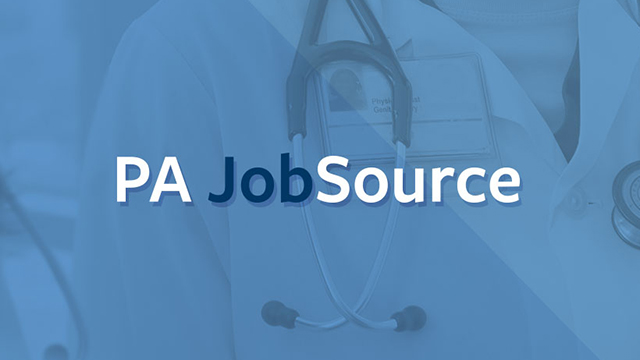 Search thousands of PA jobs by location, practice setting, and specialty you're looking for.
AAPA Is Aggressively Advocating for PAs and Their Patients
We are speaking up for you on the federal and state levels so that you can continue to save lives every day.
Use this interactive map to see which states have taken action to suspend or waive certain practice requirements for PAs in response to COVID-19.
Our deepest gratitude to all PAs fighting the pandemic
"PAs keep going, and we keep cheering each other and our other professional colleagues on. It's who we are."
– David E. Mittman, PA, DFAAPA, President and Chair of the Board
Featured Products and Services
For PAs working reduced hours or furloughed, AAPA is stepping up to develop new career resources and advocate for legislative changes related to hazard pay and financial loss.
The 2020 AAPA Salary Report allows you to customize and compare data for your employment situation.
Discover hundreds of hours of online learning to keep you up to date.