Learn more about burnout and well-being and take part in wellness and fitness activities at AAPA 2021.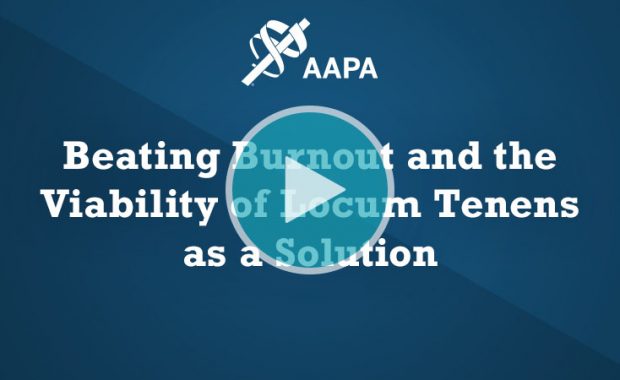 Thomas Massing, a Locums Tenens PA, and Mike Freeman, a dedicated staffing professional, will share with you what causes burnout among PAs and how locums can be a viable solution and how to capitalize on this opportunity.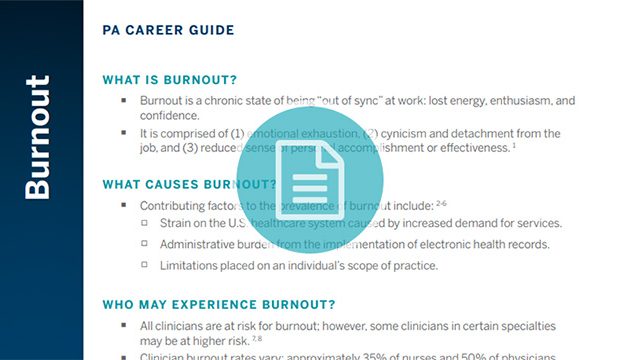 The goal of the Blueprint for Addressing PA Well-Being and Burnout is to provide a brief overview of what is currently known about PA burnout and well-being, and more importantly, provide an enduring framework for increasing PA engagement at work and improving the well-being of the profession.