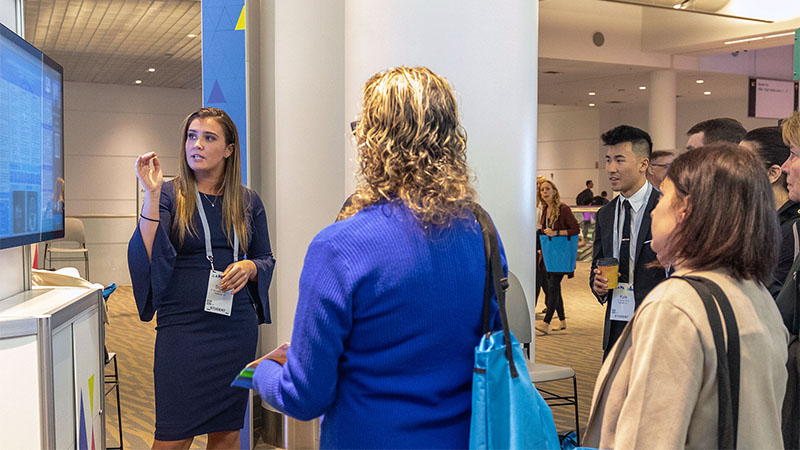 ePosters 2020
Welcome to ePosters: AAPA 2020 Digital Edition! These researchers have chosen to present their research online. You'll find a vast array of research, from developing a standardized note template and minimizing student burnout to defining the quality of care at a student-run clinic and many more. Read through the posters and reach out to the authors when you want to learn more.
Interested in seeing this highlighted in AAPA News Central? Read about the ePosters here!
Interested in reading select abstracts in JAAPA? See the AAPA 2020 Poster Session Abstracts in the December issue of JAAPA.
Interested in submitting your work for AAPA 2021? Bookmark the ePoster and Research in Action page on our conference website! We have opened the call for submissions for AAPA 2021 on November 13, 2020 and will run through December 13, 2020 for Research in Action and through January 6, 2021 for consideration for ePosters and ePoster Showcase. Researchers who submit for Research in Action may also submit to be an ePoster, as in past years.
Due to the COVID-19 pandemic, presenters may present in person, live in a virtual session, or in a prerecorded session. We ask for your patience as adapt to the change demands.
Submission Guidelines which include frequently asked questions can be located here. We have also provided a brief overview of the just the submission information, which is here.
Awardees
Congratulations to the recipient of the  Association of Postgraduate Physician Assistant Programs (APPAP) Poster Award.
Fred Wu, MHS, PA-C and Michael Darracq, MD, MPH
Department of Emergency Medicine; University of California, San Francisco; Fresno, California for their poster Comparing Physician Assistant and Nurse Practitioner Utilization in U.S. Emergency Departments; 2010-2017 .
Congratulations to the recipients for the JAAPA Student Poster Awards.
Emily Nettesheim, PA-S, Stephanie Neary, MPA, MMS, PA-C, and Christopher Roman, MMS, PA-C of Yale School of Medicine and Butler University for their poster: Do Physician Assistant Licensure Questions Violate the Americans with Disabilities Act?
Alishia Zyer PA-S, Erin Gallagher PA-S, Joseph Desrosiers II MSPAS, PA-C, Anne S. De Groot MD of Bryant University Physician Assistant Program, Clínica Esperanza/Hope Clinic for their poster Quantifying Quality of Care at a PA Student-Led Free Diabetes Clinic
Hwal Lee, PA-S; Robert D. Hadley, PhD, PA-C of Radford University PA Program, Roanoke, VA for their poster PA students may benefit more from earlier mental health training