Program Director and Faculty Resources
Whether you are welcoming your first cohort or your most recent matriculating class, AAPA is your partner in supporting the next generation of PAs with trusted resources for your classroom about the PA profession, advocacy, clinical topics, and career development. With the free or discounted resources we provide, your students can excel in the classroom, on the wards, and as they move into their new careers.
Classroom-ready Lectures
Deliver one of our ready-made presentations or introduce a flipped classroom model with content from one of our national learning initiatives.
Clinical Tools
Looking for new tools to teach about clinical decision-making? AAPA offers a number of free resources for your faculty and students.
Career Resources
Give your students an edge with resources to start their job search, negotiate a contract, and get ready to graduate. Start in AAPA's Career Central, where you'll find free resources like the Career Companion guidebook, the PA JobSource job board, and much more.
State Laws and Regulations
From state PA law summaries to the 6 Key Elements of Modern PA Practice, understand what PAs can do in all 50 states and the District of Columbia.
Communicating About the Profession
Whether you want to raise visibility with your university provost, or recruit new students at the pre-health fair, we've got free resources to help you answer the question, What is a PA?
Make sure your program is using the most current language to describe what PAs do with AAPA's How to Talk About PAs Guide.
News Central is all about the buzz surrounding the PA profession! We've curated the latest practice news, stories about trailblazing PAs, and updates on what AAPA is doing for you.
Ensure that your students are ready to be leaders in the future of healthcare by introducing them to the benefits of being an AAPA student member. The best way to get your students to join? Be one of nearly 60 programs across the country that include AAPA student membership in their tuition or activity fees.
AAPA supports PAs and PA students throughout their career. Use this presentation to help introduce your students to AAPA and why it is important that they begin their career with the strength of their national organization behind them.
Get Your Students Involved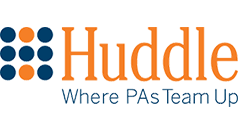 In AAPA's members-only online community, students can get matched with a PA mentor, meet PA experts, build a professional network, and get to know PA students across the country.
Students can become leaders by serving on the Student Academy Board or in the Assembly of Representatives, joining their PA program's Student Society, or volunteering on a committee.
This annual event is the only national conference for PAs and PA students and includes student-focused learning opportunities like SPARK Sessions, networking events, and the popular AAPA National Medical Challenge Bowl.
Your up-and-coming PA leaders won't want to miss AAPA's premier event for PA leadership and advocacy skill building, which includes visits with legislators on Capitol Hill.
The Foundation offers students a number of grants and scholarships to fund their PA education.
Take advantage of free resources from AAPA to celebrate National PA Week at your PA program, held each year from October 6-12.
Katie Desmond
Assistant Director, Student Membership & PA Program Relations
(571) 319-4448
kdesmond@aapa.org
Carlo Simpao
Membership Development Support Manager
Student Membership Development & PA Program Relations
(571) 319-4527
csimpao@aapa.org