Why Join AAPA?
Hear from your fellow PA students about how their member benefits take them farther, faster. And then join AAPA for just $75 today!
Student Education Resources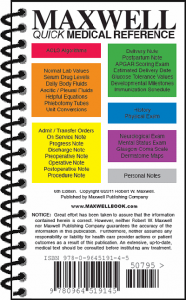 This guide, free to student members, puts clinical checklists and equations at your fingertips – and in your white coat pocket.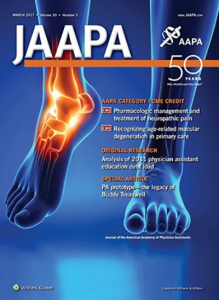 Get the latest clinical news with your free subscription to AAPA's award-winning, peer-reviewed clinical journal.
You'll receive free perpetual access to one of these: Lippincott Illustrated Reviews: Integrated Systems; Marks' Essentials of Medical Biochemistry; Step-Up to Emergency Medicine; or Blueprints Medicine.
This new online review from AAPA and Hippo Education features the latest teaching methods, top educators, and a tech-forward approach. Student members save $95!
Trust this evidence-based, physician-authored resource for reliable clinical answers. Student members pay just $99 for a one-year subscription — a savings of $100.
AAPA and PAs for Latino Health have partnered with Canopy to provide you with resources to use Medical Spanish in your practice.
All Things Career
Starting your job search, negotiating your contract, or getting ready to graduate? Find everything you need to be a powerful PA in Career Central.
Start your career off right with Career Companion, the ultimate guidebook for students and PAs new to practice. Use the AAPA Salary Report to negotiate a contract you deserve. With PA JobSource, search thousands of PA jobs, apply online, and get personalized job alerts. And check out PA Career Coach for personalized career guidance. All of this available free and discounted to AAPA student members in Career Central.
PA School Survival Guides
The beauty of AAPA student membership is that it costs less than a cup of coffee every week, but what you get out of it is priceless.
Just do it. Just become a member. Sign up because so many valuable things are free to members. You won't even know the value of this until you're out practicing and wishing you had joined as a student.
I use my free Maxwell's Guide pretty much every week of school and I will use it even more on rotations.
The AAPA Salary Report is a vital tool that helps us not only as individuals so we can make sure we are paid adequately but also as a profession to make sure that we don't devalue our services.
One of the big benefits I look forward to is JAAPA. Regardless of where I'm at in my studies, I can always read back. It has vital information that I can dig into from case studies to the latest research, and trends. It's very helpful in your clinical education and even in your didactic education.
Of all the benefits, hands down my favorite one is Huddle. I love getting to see hot topics and what's trending, what PAs out in practice think about those issues and what other students think as well.
There's a full section of AAPA's website dedicated to job searches. And …there's a recruiting side to it as well… I haven't even probably scratched the surface of everything that I could use.