PA Students Run Free Clinics in Florida
Volunteers Provide Care to Community
February 23, 2021
By Jasity Rush, PA-S
Every day, families in the U.S. decide between putting food on the table or going to their healthcare provider. In 2019, the CDC estimates that 8.3% of adults in the U.S. did not seek healthcare because they couldn't afford it1. At the University of Florida, pre-health students, health professional students, and faculty are working to fix this problem.
The Equal Access Clinic Network (EAC) is the largest student-run free clinic network in the state of Florida. EAC began in 1988 as a single, free primary care clinic. Now, the EAC has multiple locations and offers specialty clinics in areas such as ophthalmology, dental, physical therapy, and pediatrics.
[Help further AAPA's advocacy work – join or renew your membership today]
Faculty volunteers foster collaboration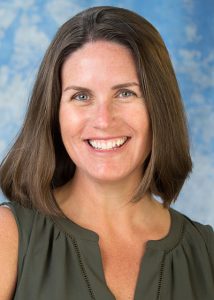 The network thrives due to its volunteers, both students and faculty. Their collaboration positively affects many families in the community. Dr. Breann Garbas, DHSc, PA-C, has been volunteering at the EAC every week for four years. Dr. Garbas is a clinical assistant professor and director of evaluation of the PA Program at the University of Florida. She is one of many providers who dedicate their time to assist patients at the EAC. Garbas worked previously in obstetrics and family medicine; she shares her clinical knowledge with the student volunteers and greatly contributes to the positive environment of the EAC.
At the clinic, Garbas prefers to be called "Bre." The EAC environment is extremely friendly, which fosters collaboration. The volunteers work together to achieve the EAC's mission: Provide quality comprehensive healthcare for all. "Our patients who come to us haven't seen a primary care provider in years," Dr. Garbas says. "I believe you are called to practice medicine and the best gift you can give is to give back to the communities that you come from."
[PA Students Administer 425 COVID-19 Vaccines]

Student involvement adds value to medical education
Students who volunteer at the EAC can substantially impact their communities and care for those who would not otherwise frequently receive care. They can get involved in community health and learn more about the practice of medicine. The EAC offers an opportunity for students with different career goals to get together, including medical, pharmacy, and PA students. This interprofessional exposure creates a respect for each other's contributions and a foundation for building future relationships.
Elise Carney, a first-year PA student at the University of Florida, finds great value in the clinic. Carney, a National Health Service Corps Scholar, was selected service chair of her PA class and volunteers at the EAC. "Having students participate in a service clinic gives health? professional students an early chance to dip our feet into the clinical world," she explains. Student volunteers conduct chart reviews, histories, and appropriate physical exams. They then follow up with their attending provider who makes the final judgment and assessment.
Carney's experience at the EAC has only inspired her further. After graduation, she wants to practice primary care. "I can't wait to serve in an underserved and rural community because I know I can educate my patients with what I'm learning in PA school and at the clinic," Carney says.
More than patient care
Dr. Garbas and Carney believe that the student-run free clinics offer medical students great experience and opportunities. The EAC student volunteers are learning to be providers who not only treat their patients but aim to optimize all aspects of their patient's lives. By volunteering a few hours each week, students at the EAC are making impacts that will last a lifetime.
Jasity Rush is a first-year PA student at the University of Florida. In addition to volunteering at the EAC, she serves as the director of community engagement and health equity for the National Student Response Network, and is a member of the AAPA Advocacy and Policy Committee. She can be reached at [email protected]gmail.com.
You May Also Like
Student Member Resources
Volunteering in Immokalee, Florida: Finding My Purpose in Medicine
PA Students Administer 425 COVID-19 Vaccines
References:
Clark, T., Schiller, J., Boersma, 'Early Release of Selected Estimates Based on Data from the 2019 National Health Interview Survey,' National Center for Health Statistics. https://www.cdc.gov/nchs/data/nhis/earlyrelease/EarlyRelease202009-508.pdf
Thank you for reading AAPA's News Central
You have 2 articles left this month. Create a free account to read more stories, or become a member for more access to exclusive benefits! Already have an account? Log in.