AAPA 2021 Moves to Fully Virtual Conference and Exhibit Hall
AAPA Extending Early Bird rates
January 27, 2021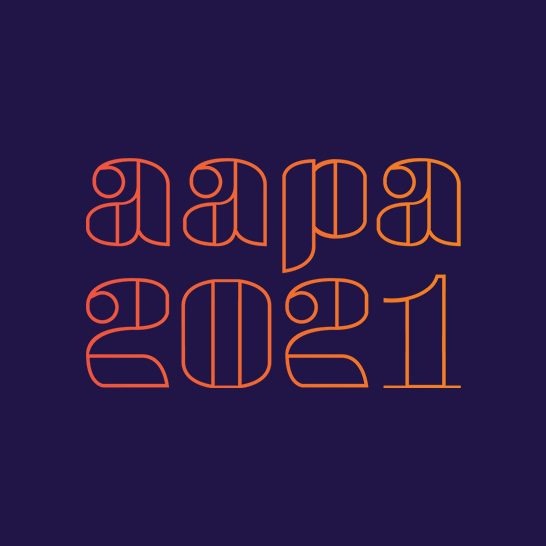 Given the rapidly evolving COVID-19 situation nationwide, AAPA is proceeding with a fully virtual conference and exhibit hall for AAPA 2021. We expect to deliver the levels of outstanding educational and networking experiences you have come to expect from an AAPA national conference without concerns for your safety and health. We believe that this virtual conference format will provide enhanced flexibility and encourage maximum participation.
Join us May 23 – 26 for our fully virtual AAPA 2021! Log in for this engaging conference from anywhere, and learn, connect and grow on your own schedule. Get the tools you need to shape your career and map out your future. Advance your patient care with robust case-based sessions led by expert faculty. Challenge yourself to meet new connections and work to bring down practice barriers for PAs. With all that PAs have accomplished this year, you can't afford to miss this important gathering!
This engaging and enhanced conference is the place for PAs. Our convenient, intuitive platform puts everything you need at your fingertips. You will be able to:
Log on and learn live or on demand with 150+ CME credits
Join ZDoggMD, back by popular demand, for the keynote address during General Session
Get one-on-one time with exhibitors in the Exhibit Hall
Participate in Main Stage live panels that address leadership, COVID-19 redeployment, how PAs are addressing diversity, equity and inclusion, and the future of telemedicine
Complement your education with Product Theaters and our new 15-minute Microsessions
Connect easier, faster, and smarter with our networking platform
And, as a bonus, get access to Conference on Demand 2021
With all that PAs have accomplished this year, you can't afford to miss this important gathering. Don't miss our Early Bird rates! We've extended our lowest prices so you can still get these savings on the only national virtual PA conference. Register before February 28 and you'll be entered to win one of four FREE registrations to AAPA 2021! Cash in on these low rates and limited time offer.
Find more details on AAPA 2021 on the FAQs page.
You May Also Like
'Healthcare Avenger' and Social Influencer ZDogg MD to Keynote AAPA 2021
Thank you for reading AAPA's News Central
You have 2 articles left this month. Create a free account to read more stories, or become a member for more access to exclusive benefits! Already have an account? Log in.