The Power of Empathy in Healthcare
AAPA Offers Empathy Trainings for Clinicians
December 11, 2022
By Jennifer Walker
Early in her career, psychiatrist Helen Riess, MD, saw the power of empathy when she was working with patients with eating disorders at Massachusetts General Hospital (MGH) in Boston. She knew that many clinicians perceived these patients as contributing to their own problem. This led to a lack of empathy, particularly for patients with anorexia, a population that made some clinicians exasperated because they wouldn't help themselves and 'Just Eat,' Riess says.
"They didn't understand that in many cases there were traumatic experiences and many reasons why these patients were not able to 'Just Eat,'" Riess adds. "What I recognized is that through empathy—through really listening to their stories and creating a safe space for them to talk about things that they've never shared before, things that were troubling or shameful or traumatic—there is healing power. It wasn't just about getting their symptoms under control. [For them], it really was about being understood and feeling as if someone truly cared."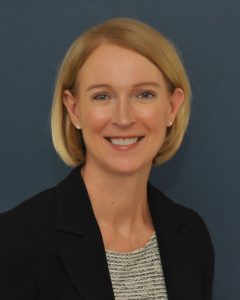 Since then, Riess, who is an Associate Clinical Professor of Psychiatry at Harvard Medical School and Director of Empathy and Relational Science Research Program in the Department of Psychiatry at MGH, has dedicated her career to the study and teaching of empathy. After authoring two significant studies and many articles on the subject, she co-founded Empathetics, an organization that provides empathy and interpersonal skills training to the healthcare community.
To bring this important content to PAs, AAPA has partnered with Empathetics to offer four of its online courses: Enhancing Empathy in Healthcare, Managing Difficult Medical Interactions, Communicating Bad News, and Informed Consent and the Pre-Operative Conversation. When clinicians practice the skills taught in these courses, errors are reduced because patients who trust their clinicians are more likely to be honest with them, and patients are more likely to adhere to their treatment recommendations, which leads to better outcomes.
"Everything rides on whether you have a good connection with patients and whether the patients find you to be a caring clinician whom they can trust," Riess says. "Empathy creates solid relationships."
Building a career on empathy  
During her clinical training, Riess was drawn to the writings of Heinz Kohut, the psychoanalyst who famously referred to empathy as "Psychological Oxygen" in his book, "How Does Analysis Cure?"  His work also guided Riess' research activities on empathy. During this time, the decline in empathy among clinicians was well documented in medical journals and in the media. Riess thought that clinicians could learn to be more empathic, but this went against mainstream thinking. "The conventional wisdom was that empathy is something you're born with and you either have it or you don't," she says. "I just didn't believe that. It seemed important to figure out whether empathy could be taught, [and] I knew I would have to do a study to prove it."
During her fellowship in medical education at Harvard Medical School, Riess created an empathy training program and performed a pilot study with 15 residents at Massachusetts Eye and Ear in Boston. The results, which were published in 2011, were encouraging: The residents' empathy did improve after taking the training.
She then did a randomized controlled trial with 100 residents in six specialties: surgery, medicine, anesthesiology, psychiatry, ophthalmology, and orthopaedics. Some of the residents received only their usual residency training, while the others also participated in three hours of empathy training, spaced out over a period of time in three "doses," Riess says. The clinicians who received the empathy training were exposed to information and videos that included physiological tracings, which showed that patients who rated their clinicians high on empathy were also more "in sync" physiologically with those clinicians. These tracings helped to demonstrate that clinicians' words and behaviors have physiological impacts on the wellbeing of both patients and clinicians.
As part of the randomized controlled trial, patients were asked to rate their clinicians before the intervention and then again after a portion of the group had completed their empathy training. "The experimental group far outperformed the control group," Riess says. "This study was considered to be groundbreaking because it was the first of its kind to show that empathy can be taught and learned and [the courses] resulted in significantly higher patient ratings of clinician empathy."
After the resulting study was published in the Journal of General Internal Medicine in 2012 and reported on by the New York Times, Riess received many invitations to speak and perform trainings all over the world. Then she was approached by an e-learning executive with an idea: She could make her empathy training available online and reach many more people with the important content in her courses. In 2012, Riess co-founded Empathetics to do just that.
Today, Empathetics, where Riess is chief scientist, offers its empathy training program to many professionals in healthcare, including physicians, nurses, frontline staff, and many patient-facing clinicians including radiation techs, physical therapists, and PAs.
AAPA's new empathy courses 
The scenarios presented in Empathetics' empathy courses, which AAPA is offering cover typical challenges to empathy that clinicians experience in their day-to-day interactions with patients. Although the four courses are available individually, the first three are designed to work together and will be offered as a bundle. "Our study, the randomized controlled trial, used all of the content from the first three courses to get the results, which were that patient perception of empathy improved," Riess says. "So the courses build on each other and are meant to be taken in a certain sequence."
The first course is Enhancing Empathy in Healthcare, which helps clinicians recognize their own reaction to patients. This introductory course covers the definitions of empathy, why it's important in medicine, and what the consequences are when patients receive unempathetic care. PAs will also learn how to manage themselves with emotional intelligence.
Then Managing Difficult Medical Interactions takes a deeper dive into how to respond when patients get angry or exhibit other difficult or challenging behaviors, including seeking controlled substances when not indicated. "This is where we really try to develop empathy for the person behind the behavior. There's still a person back there, even if they act in a very difficult manner," Riess says. The course focuses on the power of an apology and best practices when treating these patients.
The third course covers a topic that everyone in healthcare has experienced: Communicating Bad News. Riess stresses that bad news can encompass many diagnoses beyond terminal illnesses. A patient may be upset when she learns she has diabetes or that she won't be able to play a favorite sport again because of an injury. Having these conversations is "really about realizing that anything that interferes with a person's idea of how their future was going to be is bad news and remembering to empathize with that person," Riess says.
A malpractice insurance company commissioned Empathetics to write the last course, Informed Consent and the Pre-Operative Conversation, because many malpractice claims come from patients who never had an empathetic conversation with their clinicians about the risks involved with a procedure. This course teaches clinicians how to have that conversation by covering the risks, the benefits, and the alternatives to a procedure so they can get their patients to sign a strong informed consent. "There's a real art to managing the anxiety that comes with some of these possible outcomes, but also not denying or hiding things from patients," Riess says.
Riess sees the fact that courses like these are continually becoming available to a wider audience as a step in the right direction for the healthcare community. "With healthcare's focus on cost reduction and lean practices and seeing as many patients as you can—so many systems in place [that] curtail the time with patients and make empathy difficult—I'm very excited to see that a corner is being turned," Riess says. "We cannot get the health outcomes our patients want and need if we don't treat them with empathy, respect and dignity."
Editor's note: This article originally appeared in April 2020.
Read more
Advocating for Health Equity: PA Focuses Work on HIV and LGBT Health
PAs Featured in Emmy-Winning Film Spotlighting Social Justice Medicine
"The Power of Empathy" – Dr. Helen Riess' Talk at TEDxMiddlebury
Jennifer Walker is a freelance writer in Baltimore, MD. Contact Jennifer at [email protected].
Thank you for reading AAPA's News Central
You have 2 articles left this month. Create a free account to read more stories, or become a member for more access to exclusive benefits! Already have an account? Log in.