Webinars
AAPA offers webinars on a variety of topics designed especially for PAs.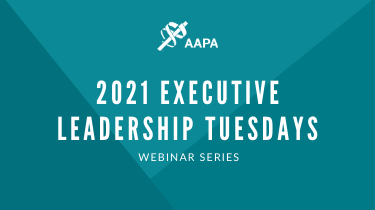 2021 Executive Leadership Tuesdays
CME Eligible
Available Webinars: 5
Check out AAPA's interactive healthcare leadership webinar series for current or aspiring clinical or administrative leaders. Registration includes access to the live webinar series plus all 5 webinar recordings!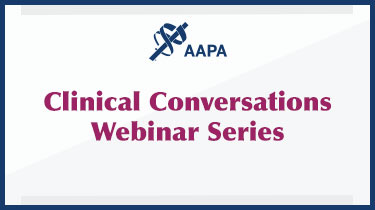 Relationship of Type 2 Diabetes and Diabetic Kidney Disease: Opportunities for Prevention, Intervention and Mitigation
Part of our Clinical Conversations Webinar Series! Explore the relationship between T2D and DKD, the disease progression, the treatment options, and the key points of intervention when treating complications of DKD.
Diversity, Equity, and Inclusion CME Webinar Series
CME Eligible
Available Webinars: 3
Promoting equity and justice in healthcare exemplifies the values of the PA profession and is the responsibility of each and every PA with the support and leadership of AAPA.
PA Like a Pro Webinar Series
Short, impactful digital learning opportunities geared towards PA students and early career PAs. Don't miss important topics like financial planning and budgeting, job search strategies, and surviving rotations.
Pre-PA Webinars
PA experts walk you through how to ace your PA school interviews, perfect your application, rock your personal statement, and make yourself a competitive applicant!