The Growing Prevalence and Cost of Obesity
A chronic disease of epidemic proportions, obesity affects two of every three patients treated by PAs and puts these patients at higher risk of developing diabetes, heart disease, and many other conditions. A person's body weight is often impacted by their genetic predisposition, gender, socioeconomic status, and access to nutritious food and places to stay physically active. PAs treat patients across all practice settings and communities and are in a strong position to help address the obesity crisis.
300,000
Americans who die each year from obesity-related diseases
1/2
Fewer than half of patients with obesity have a formal diagnosis
$1.4 Trillion
Direct and indirect medical costs for obesity-related conditions
> 50%
Black adults have our nation's highest rate of obesity
Connect with AAPA members in the subcommunity on Huddle,
Addressing Obesity: A Community of Practice
A Movement Toward Resolving Obesity in Our Time
AAPA and the PA Foundation continually commit substantial resources to resolving obesity in communities across the nation. Obesity is one of four National Health Priorities targeted as part of a national movement for healthier bodies and minds. Together with industry, health system, and community partners, we are giving PAs the knowledge and the tools needed to make a difference.
Together, We Are Building a Movement
While our nation faces big challenges, they are not insurmountable. We all have a role to play.
Here's how you can help.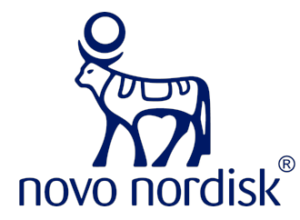 Program Sponsor
This National Health Priority Toolkit was developed in partnership with: Novo Nordisk
Novo Nordisk turns ideas into medicines for people living with serious chronic diseases.
Partners
Reach out about sponsorship, research, speaking, or programming opportunities.
Become a Partner
Media
Let's have a conversation about how PAs are addressing the behavioral and mental health crisis.
Contact Us