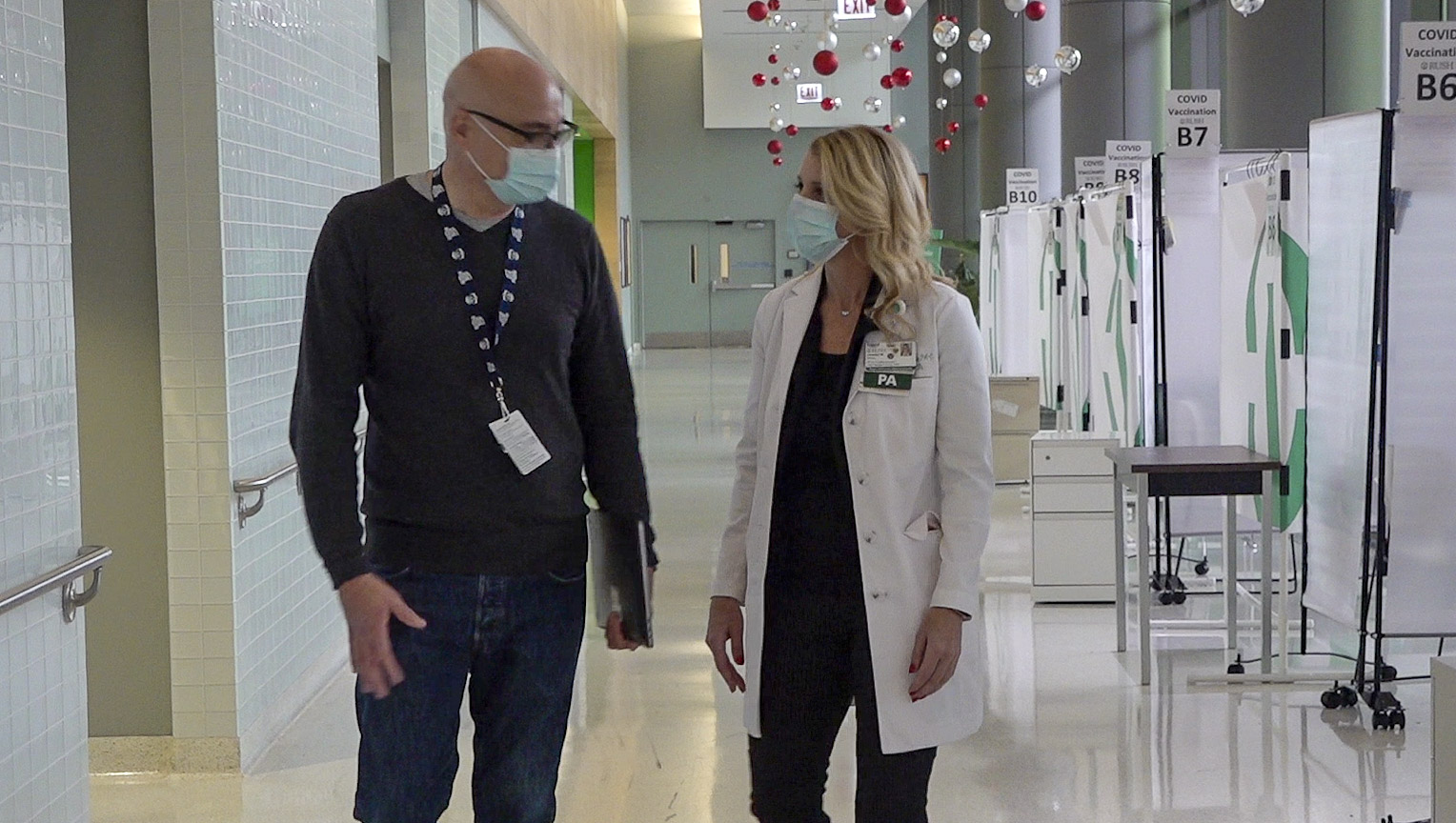 AAPA Volunteers
More than 400 volunteers represent AAPA and the profession in a variety of settings, from long-term appointments to one-day meetings.
We want your voice to be heard. That's why we offer a variety of volunteer leadership opportunities – exclusive to AAPA members – that can make an immediate impact on your career.
Our volunteer engagement structure allows for the creation of a wide variety of task-oriented, high-speed, outcome-focused volunteer opportunities. You will play an integral role in addressing the ever-widening range of issues affecting healthcare and other topics relevant to our Strategic Plan. These opportunities may include task forces, focus groups or expert panels; others may involve individual consultations with PAs and other experts who have experience in a particular healthcare environment or specialty area.
See All Current Volunteer Opportunities
If you have questions about any of these volunteer opportunities or groups, please email [email protected].
View House of Delegates volunteer opportunities
Download the AAPA Conflict of Interest and Disclosure Policy (PDF)
Disclosure and Conflict of Interest FAQs (PDF)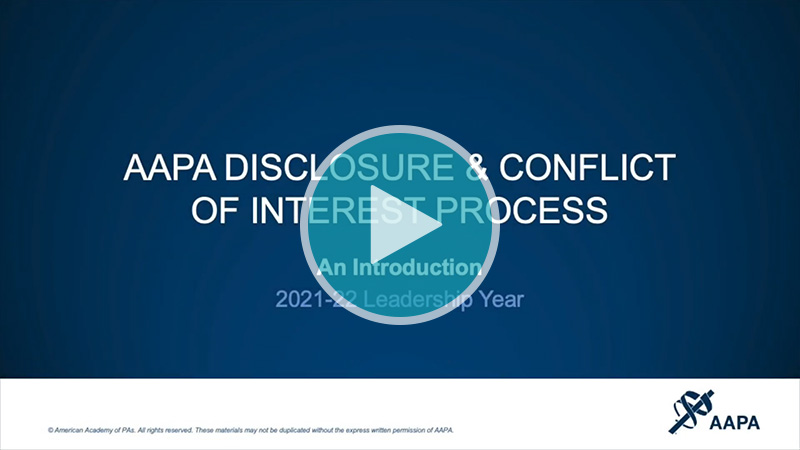 Disclosure & COI Video
Get helpful guidance on COI disclosure from this brief introductory video!
Commissions, Work Groups, Committees, and Task Forces
View the composition of the Ad Hoc Committees and their charges.