AAPA Joins United Front on Value-Based Medicare Reimbursement Proposal for Primary Care
Strengthening the primary care workforce requires structural change to the healthcare delivery system
April 5, 2023
By Lisa Gables
Primary care physician assistants/associates (PAs) have weathered many storms the past few years: managing care during a pandemic, continuing to support patients with long-COVID, navigating the transition to telehealth care delivery, and shoring up an eroding healthcare workforce.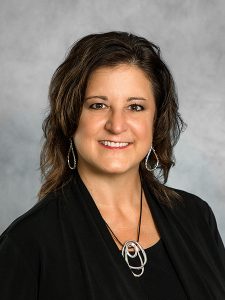 The stresses on the PA profession come at a time when access to primary care could not be more critical to meeting the needs of diverse populations and disadvantaged communities across the country. Strengthening the primary care workforce to provide preventive care, chronic disease management, and help address skyrocketing mental health and substance use problems demands structural change to the healthcare delivery system.
One piece of that system is how primary care is reimbursed by public and private payors. As part of the 27-member Primary Care Collaborative (PCC), AAPA has signed onto a March 22 letter to the directors of the Centers for Medicare & Medicaid Services (CMS) and Center for Medicare & Medicaid Innovation calling for the introduction of an optional hybrid payment system for primary care.
[Enjoy all the perks of AAPA membership – join or renew today]
A hybrid approach would include a fee-for-service payment but also a prospective payment – an additional fixed, pre-determined payment based on other factors. These include: a patient's health status and risk, social drivers of health, as well as the capabilities of a practice to take on risk and incentives for delivering whole-person care, which includes addressing behavioral health.
"CMS's beneficiaries and the larger American public are grappling with pressing health needs," the coalition wrote in its letter. "Time is of the essence to implement multiple strategies to strengthen the primary care platform to get better health."
The PCC letter was based on recommendations it made following release of the National Academy of Sciences, Engineering, and Medicine's report, "Implementing High-Quality Primary Care: Rebuilding the Foundation of Health Care."
Our hope at AAPA is that CMS will recognize that by investing in primary care systems with a more equitable payment structure, primary care will be more attractive to future healthcare providers, who may otherwise choose higher paid specialties. With a more resilient primary care workforce, access for patients improves, care is delivered more equitably, and patients are less likely to utilize costly emergency departments for health problems that may have been addressed or prevented with timely access to primary care.
PCC argues that such a system aligns with Medicare's efforts to transition to value-based care, which rewards providers for better health outcomes.
"The evidence is unassailable: organizations and systems with robust primary care demonstrate better population health outcomes, greater equity and lower costs," the PCC letter stated.
A hybrid reimbursement system that supports a more holistic approach to care also aligns with AAPA's patient-centered, team-based approach to medical practice – and the recognition that a patient's health status is determined by more than an office visit with a provider and obtaining a prescription. For example, issues such as food and housing insecurity and the ability to pay for medications also must also be considered.
As an organization that values teamwork, we are delighted to collaborate with the PCC on our joint goal of eliminating disparities and barriers to healthcare. Working as part of a united front, we look forward to engaging with CMS to find innovative payment and delivery models to enhance patient access to primary care.
Lisa M. Gables, CPA is AAPA's Chief Executive Officer.
You May Also Like
What We're Reading and Listening to During Black History Month
AAPA President Orozco Attends White House Event to Mark the End of Buprenorphine X-waiver
PA Ranks as #2 Best Healthcare Job by U.S. News & World Report
Thank you for reading AAPA's News Central
You have 2 articles left this month. Create a free account to read more stories, or become a member for more access to exclusive benefits! Already have an account? Log in.