New CME Module Gives PAs a Clearer Understanding of Atopic Dermatitis
Impacts of Skin Disease Should Be More Broadly Recognized  
June 16, 2021
By Dave Andrews
Feeling comfortable in your own skin—literally—is something most people take for granted. Minor scrapes and blemishes will quickly heal, but chronic skin diseases can have life-long, life-altering effects on one's physical and emotional wellbeing.
Atopic dermatitis (AD), the most common form of eczema, afflicts an estimated 26 million Americans of all ages, according to the National Eczema Association. Symptoms of itchy, dry skin can be mild and infrequent for some, while more severe cases involve relentless rashes, bleeding, blisters, and other painful conditions.
[Itching for Relief: Atopic Dermatitis Management Considerations for PAs and NPs]
Moreover, the discomfort frequently results in sleep deprivation that can eventually affect an entire household. "If you have a child who can't sleep through the night because of constant skin irritation, that can also impede their siblings' or their parents' ability to sleep, and ultimately hamper their work and overall health," said Terri Nagy, PA-C, of Vanguard Skin Specialists in Colorado Springs, Colorado.
"When we think of chronic diseases like diabetes and heart disease, the impacts on quality of life are much more broadly recognized," Nagy added. "But the impacts associated with skin diseases can be very similar and just as challenging."
Beyond the physical discomfort caused by AD, social and mental health are also at stake. Nagy says issues of depression stemming from AD are increasingly common among both children and adults, particularly if they start second-guessing their ability to interact socially and professionally based on their disease state.
Bridging Gaps
Early detection and diagnosis are key to better outcomes, as is addressing the emotional obstacles of living with a chronic skin disease.
However, dermatology is not typically covered extensively in most PA and nursing programs, and researchers continue to shed new light on the causes and treatments for AD. These factors can make it particularly difficult to identify and diagnose various skin conditions, and then to educate the patient on how to best manage its symptoms and comorbidities.
To help address the clinical and educational gaps relating to AD, AAPA recently partnered with The France Foundation (TFF) to design a CME program specifically for PAs and nurse practitioners. The course, Itching for Relief: Atopic Dermatitis Management Considerations for PAs and NPs, focuses on enhancing overall knowledge and confidence in treating patients with AD.
Nagy was one of a select few providers chosen to collaborate in developing the curriculum for the online course, which features interactive elements and utilizes adaptive techniques to engage the learner. The program covers the root causes of AD, why outbreaks occur, and how specific medications can help alleviate certain issues. A significant portion is also dedicated to helping providers better understand what the patient is experiencing and which methods are best to help improve their quality of life.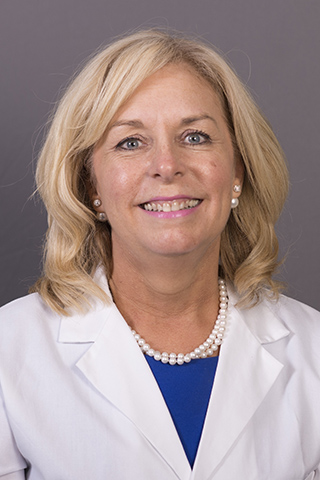 Vital Roles
PAs are often the gatekeepers who initiate the care process and gauge whether or not the patient has access to necessary resources. Having them as prepared as possible to identify the unique needs of the family as well as those of the patient is extremely important, according to Kimberly Dempsey, PA-C, director of the PA program at Eastern Virginia Medical School and a collaborator on the AD course.
"The module helps providers look at this disease state differently," Dempsey said. "It's not just a disease of infancy that you merely address with some hydrocortisone and then you move on to the next patient. Proper treatment and management involve so much more, and we go through those key steps within this course."
Dempsey says she is a big advocate for dermatology education in her program, though she acknowledges opportunities exist to bridge more gaps. Getting the latest information about AD to practicing PAs, nurse practitioners, and students as early as possible is key.
"I've noticed in the clinical practice, dermatology is something [providers] either love or hate," Dempsey said. "But I think it's all about creating that comfort level. If we can help them feel more comfortable with how to appropriately assess and treat these patients, then I know we can make a lot of headway in managing this disease."
[Earn CME with each issue of our clinical journal, JAAPA, free with membership]
Evolving Education
As an associate professor, Dempsey has extensive lecturing experience in both the virtual and classroom settings. And even with the increased amount of asynchronous education under her belt during the past year, she notes the new AD course is a unique virtual learning experience.
"When I saw the presentation on the platform for the first time, I was very impressed with how interactive it is," Dempsey said. "Participants can set their own pace and go back and review certain subjects if they want. The program can also assess the progress of the participant as they go through the module and provide them with feedback in real time."
Similar sentiments were felt by Leigh Ann Pansch, a nurse practitioner at Dermatologists of Central States in Cincinnati and a fellow faculty member for the AD course.
For Pansch, it's long been a priority to help her fellow providers learn more about the criteria for diagnosing such pervasive diseases as AD and their common comorbidities. She recalled early in her nursing career there was not nearly as much research on the topic as there is today.
"When I look back at when I first started treating patients with atopic dermatitis, I feel like, in many ways, we were just putting a little Band-Aid over it and not really addressing the underlying issues," Pansch said. "Patients with AD also struggle with so many quality-of-life issues, and thankfully, we now have new treatment methods that are much more effective and that actually allow the patient to thrive."
In addition to the valuable content offered through the program, each of the faculty members acknowledged the benefit and convenience of getting specialized, on-demand education, especially in the wake of a pandemic.
"For practicing PAs and nurse practitioners who lead very busy lives and can't go to every conference that comes up, this is a great way to get education that's interactive and individualized," Dempsey said. "This is a huge asset for providers, and I truly hope we get to see more of it in our profession."
Dave Andrews is a freelance writer based in Northern Virginia. Contact him at [email protected].
You May Also Like
Itching for Relief: Atopic Dermatitis Management Considerations for PAs and NPs
CME Central
PA Uses Business Acumen to Improve Patient Care
Thank you for reading AAPA's News Central
You have 2 articles left this month. Create a free account to read more stories, or become a member for more access to exclusive benefits! Already have an account? Log in.