PA Uses Business Acumen to Improve Patient Care
Leadership and Management Roles for PAs in Operations
October 16, 2018
By Hillel Kuttler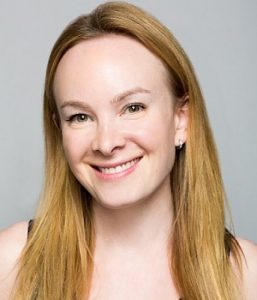 Julie Gessin, PA-C, enrolled in the University of Michigan in 2005 and wanted to major in business. She didn't gain admission to its business school, so instead, she studied psychology and pre-med and went on to become a PA.
The business bug never left, though. Now, at age 30, Gessin shoulders as much responsibility on the financial side of her employer's company as anyone could be expected to, never mind her working simultaneously as a medical professional. Gessin is the vice president of operations at Schweiger Dermatology Group, which has 47 offices in New York and New Jersey and 600 employees.
According to Jane Mast, immediate past president of the Society of Dermatology PAs (SDPA), "We're seeing more PAs in leadership and management roles in dermatological practices of all sizes. PAs are uniquely qualified to be in those roles because many are very intelligent business people, with some earning M.B.A.s and even enrolling in doctorate programs in business and in leadership," she said.
At each of the specialty organization's conferences in recent years, SDPA has presented sessions on professional development, with speakers including entrepreneurs and practice managers, Mast said.
"It's about giving PAs the opportunities," she said. "I don't know of anyone who's given PAs the opportunity [in management] and hasn't been wowed."
Gessin "always had an eye on business"
Count one of Gessin's colleagues among those impressed.  Angela Caponi, Schweiger's vice president for corporate development, recognizes that when operations run smoothly, patient care is improved.
"She brings to the table the insight of a PA and had such an interest in the [company's] operational side," said Caponi. "She doesn't micromanage. She'll delegate and help grow the team members. She's a very humble person, is easy to get along with and has great leadership qualities."
"Julie's always had an eye on business. As healthcare consolidates, PAs and others will be at the forefront of that. Julie can be called a 'thought leader' for how PAs can have an increasing role in large practices, and practices in general," said a physician who knows Gessin well. "The business side is another avenue of growth. Medical schools and PA schools don't teach the business of medicine. The individual has to be motivated personally."
That physician is Eric Zuckerman, M.D., a Detroit-area ophthalmologist, who is also Gessin's father.
His daughter, Zuckerman said, "was interested in saving money as long as I can remember." As a teenager, she started an individual retirement account from money earned babysitting and read business publications delivered to the house. In the high school choir, she raised half the funds needed to participate in a class trip to Europe to perform, then directed the leftover money to those unable to cover the cost. Zuckerman said he and his wife were very proud of how Gessin executed [that] plan and her generosity of spirit.
That drive extended to charity, too. For a community service project, Gessin volunteered at a food bank. She told her parents that additional volunteers would generate greater impact, so they chartered two buses to ferry children and their parents there.
The initiative "was an ambitious undertaking [for] a 13-year-old," Zuckerman said.
Gessin's ambition has been on full display almost since entering healthcare.
Fast launch at Schweiger Dermatology Group
After graduating from Weill Cornell Medical College's PA Program in New York in 2012, she practiced for two years and then began taking on additional responsibility on the business-operations side at Schweiger.
By 2014, Gessin had taken on additional responsibility for growing Schweiger's business and was seeing fewer patients. The next year, she began overseeing an in-house pathology laboratory, which required understanding all the steps in the biopsy process and how their medical providers and pathologists needed to interact. Soon, she also headed the team charged with integrating the practices that Schweiger purchased. Her goal, Gessin explained, is for a practice to be integrated within 60 workdays of acquisition.
Gessin said she's delighted that Schweiger encouraged her to follow both her medical and business-development inclinations.
"I love patient care, but I really love systems and technology and really improving how something works. That's operations," she said.
Strengthening academic credentials
In July, Gessin began strengthening her academic credentials on the management side. That's when she began a double master's program at Cornell: in business administration and in healthcare leadership. Her bosses never prodded her to do so and the board of directors didn't demand it, Gessin said – it's just something she felt she needed to do.
The coursework – classes take place most weekends for the next two years – promises exposure to the out-of-the-box, even out-of-the-industry, thinking that appeals to Gessin and that she'll apply in her job. She got a taste of the possibilities during a one-week program on leadership and strategy last autumn at Michigan. Of the 40 participants, just three came from healthcare. Gessin learned tons, she said, from executives representing diverse industries and companies, like Frito-Lay, Ocean Spray, Tesla, and Lego.
"I really feel that this is going to complete the picture," she said of the double master's programs.
Continued clinical work
She's intent on continuing to work clinically. Gessin sees patients two days a week. She specializes in treating acne and acne scarring and doing tattoo removal – all generally using a laser. (In fact, said Caponi, Gessin trains some of the practice's physicians on the laser.) Besides enjoying her clinical work, Gessin said, "I pick up so much."
That's because each encounter offers the opportunity to seamlessly ask about the patient's experience in booking the appointment – and her administrative portfolio includes overseeing the call center. Gessin said that, beyond the medical aspect, she enjoys meeting patients because she learns from them, including those working in fashion, business, or as parents.
"You meet really amazing patients," she said. "At the end of the day, I want to make patients' experiences better."
More Resources
SDPA offers a number of educational opportunities through its conferences and journal, the JDPA, as well as other resources. However, the cornerstone of their educational offerings is the SDPA Diplomate Fellowship. Read more about this premier training program for dermatology PAs.
In addition, AAPA's Center for Healthcare Leadership and Management Executive Leadership Conference (ELC) Nov. 6-8, 2018, is targeted to PA leaders and clinical administrators interested in developing leadership competencies and acquiring management skills that can be directly applied to their roles in their workplaces, including hospitals, health systems, clinics, and other medical practices.
Hillel Kuttler is a freelance writer.  Contact him at [email protected].
Thank you for reading AAPA's News Central
You have 2 articles left this month. Create a free account to read more stories, or become a member for more access to exclusive benefits! Already have an account? Log in.