What Makes a Good PA Professor? These 7 Ps
Personable, Professional, Prepared, and…Phunny?
November 18, 2020
By Kristopher R. Maday, MS, PA-C, DFAAPA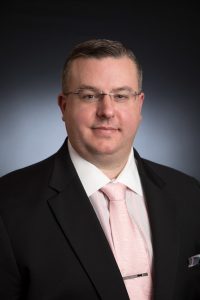 My PA program begins each August. The summer semester is a welcome respite from the normal rigors of academia and, in our PA program, the faculty get a much needed break as the majority of the courses are taught by outside/adjunct faculty. This is the time of year when I can catch my breath from the spring semester and do some much needed planning for the upcoming fall semester. But more importantly, at least for me, the summer semester is a time to reflect back on the past academic year and see where I can improve my teaching for the new class of PA students starting in August.
[Wherever you want to go in your PA career, AAPA can help – join or renew your membership today]
As I reflected, I started thinking: what makes a good teacher? Is it something that must be learned, or is it inherent in their DNA? I can only speak for myself, but I have always enjoyed teaching. From being a personal trainer and teaching people how to work out properly, to training new orthopaedic technicians before I went to PA school, teaching has always been something I enjoyed and took pride in. So as I thought about my most favorite teachers, their traits, and what made them memorable, I realized that they were the teachers I learned the most from. I did some research and a lot of other people agree with what I think goes into a great instructor. Here is my list of what I think good teachers should have and how I incorporate them into my professional and educational ethos as a teacher.
I call it the 7 "P"s of prodigious professors.
Personality
Good teachers need to have a personality that makes learning fun and easily digestible. Most importantly, your students should not dread coming to class to listen to you talk. Is there a universal personality type for teaching? I personally don't think so because you have to appeal to so many different types of people and learners. What makes you appealing to one student may turn another away (as I am sure you have seen on course evaluations). I think you have to strive for the middle of the road, but this is a hard line to straddle. You want to be approachable without getting walked over; you want to have fun in class but you have to have firm lines that students do not cross. I am pretty active on social media and I am certainly a minority in the sense that I encourage my students to follow me and I, in return, follow them. I explain that this is a side of my personality that I embrace professionally, but allows me an opportunity to show my students a side that may not come out in class that often. My logic: it helps level the perceived hierarchy in academia. They can informally get to know me a little through social media and I believe that makes me more personally accessible to them in the classroom.
[More from Maday: Strategies to Manage Cognitive Load in PA School]
Presence
I think we have all met someone in our life that can literally walk into any room and immediately, often without even trying, gain the respect of everyone they interact with. They seem 100 percent in control of every facet of what is going on in that moment. Good instructors are always "there" in class regardless of what is going on outside of class. My philosophy is that I am only here because of my students, and, during class, my responsibility is to them. All baggage is temporarily checked at the door. My phone is on vibrate; I am not checking emails; I make sure all interruptions are minimized. For the two hours I am in class, I am totally present for my students. If they need me to stay after class to answer any questions, I give them as much time as they need to help master the material. Just being present and not distracted goes a long way in the eyes of a learner. Although, to a degree, this is inherent; the practice, I can assure you, did not happen overnight.
Preparation
Experienced educators will tell you that you will spend approximately two to three times the length of the lecture preparing. I personally feel this is a very conservative estimate. The one thing that I hate the most when lecturing is when I have to say "I don't know." It is my job to be the content expert and it is not a responsibility I carry lightly. I scour textbooks, journal articles, consensus statements, online resources, and more. I want to make sure that I know the information backwards and forwards, even if it is not something I feel particularly comfortable with. If I don't know the answer to a question in class, I will research it and come back with an answer. I feel this is one of the most important factors that goes into being a good teacher.
Give me enough time and I can teach anything. But preparation is not only for material alone. Preparation also includes making sure your lecture loads in the room you are teaching; that the AV equipment works; that there are batteries in the microphone; that the lights are how you want them. All of these factors go into giving a good presentation and the preparation is what makes it go smoothly.  Trust me – the students will know if it doesn't.
Passion
Apathy is infectious and so is enthusiasm. If teachers are not passionate about the material they are teaching, it will impact the class before they even get started. Great teachers can get fired up talking about the most mundane topics and students will remember things better if the instructor is passionate. I try to find interesting physical exam findings, ancient descriptions of diseases, anything that I think would make learning boring medical topics fun. If students pick up on the fact that you are bored with the lecture you are giving, they will think that it is not important and you now have lost them for the remainder of class.
My love for teaching extends outside of the classroom. I post recent journal articles, blog posts, images, and case studies on my social media platforms (Twitter, Facebook Page, my blog, my podcast), and I do this to show my students the passion I have for teaching and move them from classroom learners to lifelong learners. They will need to be studying for the rest of their lives and if I can pass some of my zeal for teaching onto them, my hope is that they will continue it long after graduation.
[More from Maday: PA Students: Enhance Your Study Strategy to Maximize Learning]
Professionalism
Since PA school is a professional program, we as faculty need to emulate how a professional PA acts and carries themselves. Everything needs to be as professional as possible – speaking with students and other professionals, emails, all communication. This even includes dress code. Many schools and faculty are against dress code requirements for students, but I think they are necessary. The first PAs were either former military or held professional jobs in healthcare. Their experience imparted a professional ethos that was then carried over into the PA profession. In the present day, the majority of PA students may not have ever held a professional job prior to PA school. I have personally witnessed the lack of professionalism in students. So I feel it is partly my job to model how I feel a practicing, professional PA should be. I am always professionally dressed for all lectures and I expect the same of my students for all classes they attend. I expect my students to wear their white coats for guest speakers as a sign of respect. It is also my responsibility to set the boundaries of the student/teacher relationship in order maintain a professional relationship. But a great teacher is also…
Personable
Students want to have professors that they feel they can talk with, share their struggles with, and confide in. If a teacher does not put this side of their personality out there, then their students will not want to interact them at all. Now, some teachers prefer less interaction than I do and may have set office hours – so they don't have student dropping by to talk with them unannounced. This is their right as an academician, and I don't fault them for it. Sometimes it is very hard to get any work done when you have students coming in your office every 10 minutes to chat, or ask questions, or who are looking for guidance. For me personally, this is the part of teaching that really keeps me going. I want my students to feel comfortable enough to stop by my office and tell me how things are going. I remember going through PA school and how hard it was. It was the faculty that kept me sane because they were generally concerned with my mental wellbeing. They were there whenever I needed them from an education standpoint, or just someone to help calm me down with a conversation. It was this relationship that ultimately brought me to my current faculty position and why I'm still in touch with some of my own PA school professors to this day.
Phunny (pun intended)
Medicine is hard to learn. Add to that constant reminders to students that they will, at some point, be responsible for the care of another human being. This is a heavy load to carry. Although PA school is a very serious endeavor, using humor while teaching will help mitigate some of the day-to-day stress. The occasional joke, side comment, or cartoon while teaching not only gives the students a small mental break from the seriousness of studying, but it also helps them remember the material. Mnemonics are great and help you remember, but if you make it funny it will stick with students (don't ask me to share mine for the branches of the facial nerve).  Good teachers know when they have to be serious, but great teachers know when they can crack jokes. These are ones who make eight hours of lecture bearable and have the students looking forward to class. When you know your students enjoy coming to your class, it makes teaching a lot more fun.
References
Jenkins R. The 4 Properties of Powerful Teachers. The Chronicles of Higher Education. March 2015.
Jenkins R. What Makes a Good Teacher? The Chronicles of Higher Education.  May 2016.
Reid C. Why and How I Teach.  me Blog. June 2016.
Orlando M. Nine Characteristics of a Great Teacher.  Faculty Focus.  January 2013.
Kristopher R. Maday, MS, PA-C, DFAAPA is Associate Professor and Program Director in the PA Program at the University of Tennessee Health Science Center in Memphis, Tennessee. Contact him at [email protected]. Follow him on Twitter @PA_Maday.
 
You May Also Like
What PA Students Can Learn From Bruce Lee – Seriously!
Strategies to Manage Cognitive Load in PA School
PA Educator Shares the Science Behind Memory
Thank you for reading AAPA's News Central
You have 2 articles left this month. Create a free account to read more stories, or become a member for more access to exclusive benefits! Already have an account? Log in.