Sixtus Atabong, PA-C, Leads Others to Help Underserved Communities Around the World
Purpose Medical Mission Builds Medical Facilities in Congo, Nicaragua, and Guatemala
February 4, 2020
By Dave Andrews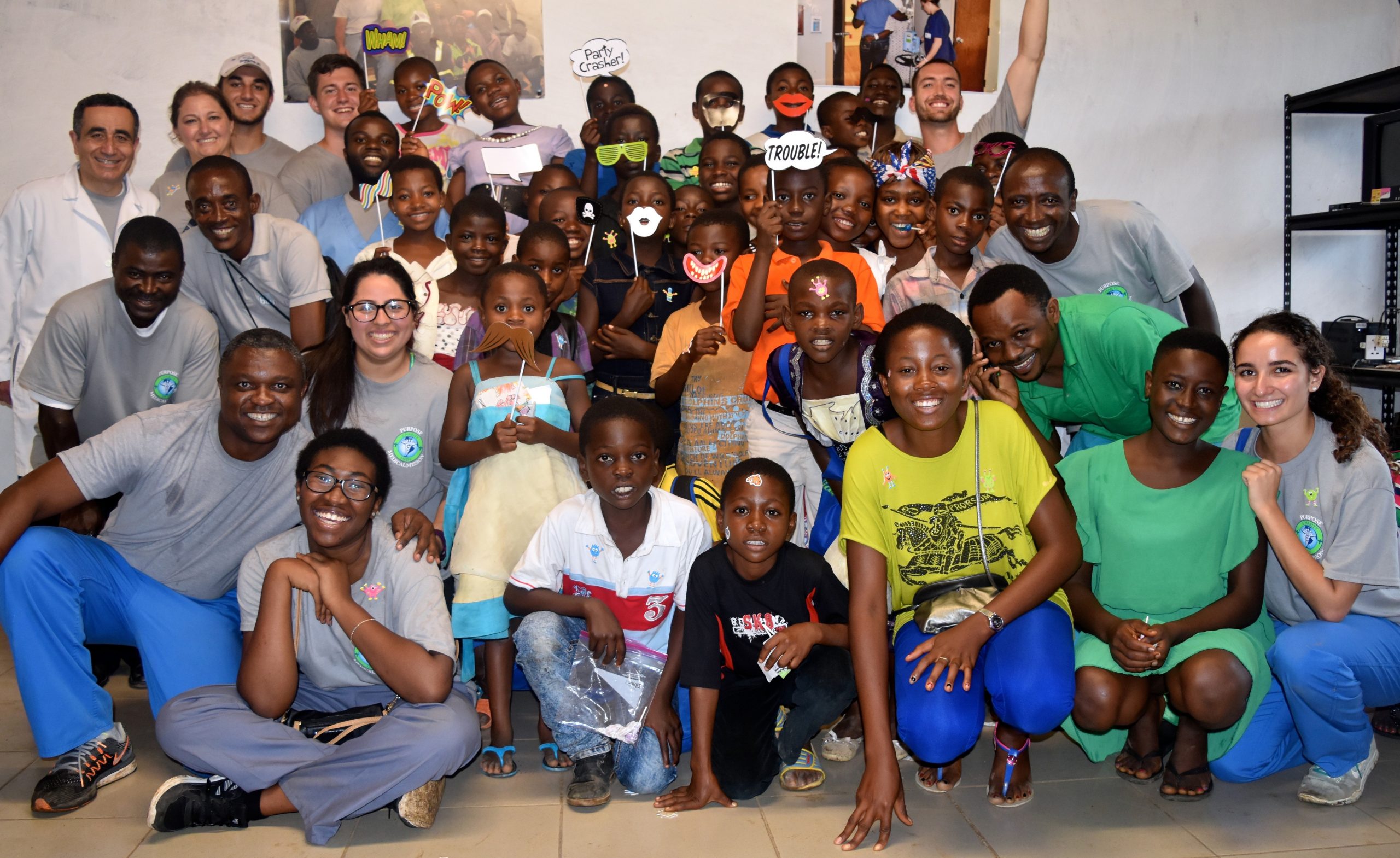 Growing up in a remote area of Cameroon in West Africa and raised by parents who were humble cocoa farmers, Sixtus Atabong, PA-C, knew achieving his goals of someday practicing medicine would be extremely difficult.
But anyone who has met him knows that Atabong, now a neurosurgery PA for Grace Clinic in Lubbock, Texas, is not one to shy away from a challenge, no matter how significant.
"Kids like me don't usually make it out of that village," Atabong said. "But my parents, who never learned to read or write, were determined to help me relocate so that I could get an education."
When Atabong was 18 years old, his parents sold their most productive cocoa farm to pay for him to travel to the United States. He eventually ended up in Texas, where he worked his way through school, earning an undergraduate degree in clinical laboratory sciences and later graduating from PA school at the Texas Tech University Health Sciences Center in 2005.
[Lost Boy of Sudan Devoted to Helping Others as PA]
He admits he didn't know anything about the PA profession before coming to the United States. But becoming a PA turned out to be a perfect fit.
"As a kid, I thought I'd need to go to medical school and become a doctor in order to do what I am doing today. But that hasn't been the case at all," Atabong said. "I'm exactly where I feel I'm supposed to be — making an impact, not only on my patients here in Lubbock, but also in other parts of the world."
International impact
Ever since leaving his home in Africa, Atabong had wanted to return one day to establish a healthcare facility in his village. So in 2007, he made his first return trip to Africa and brought with him several of his PA colleagues and former classmates, as well as a group of physician volunteers. Together, they set up the village's first-ever health clinic.
Though the clinic was merely a small, basic structure made out of two shipping containers, it made a significant impact on the health of the area residents. The success of the small clinic in Cameroon further motivated Atabong to continue establishing sustainable healthcare infrastructure and services in other developing countries as well.
"When he told me about his idea, the first thing that came to mind was just the enormity of the basic logistics to do something like that," said Robert Baldree, PA-C, a close friend and former classmate of Atabong who practices primary care and emergency medicine at Rankin County Hospital in Rankin, Texas. "In my mind I was thinking, 'That sounds impossible. There's no way you can do it. It'll never work.' But I should know better than to ever doubt Sixtus."
Atabong formed an organization called Purpose Medical Mission (PMM) and began networking with community groups, health providers, and other organizations to help him raise funds and acquire medical supplies needed to expand the program. Over the last ten years, PMM has raised nearly five million dollars and built a total of six medical facilities in areas including Congo, Nicaragua, and Guatemala.
[Providing Medical Care in Liberia Inspires Chicago PA to Continue Global Healthcare Commitment]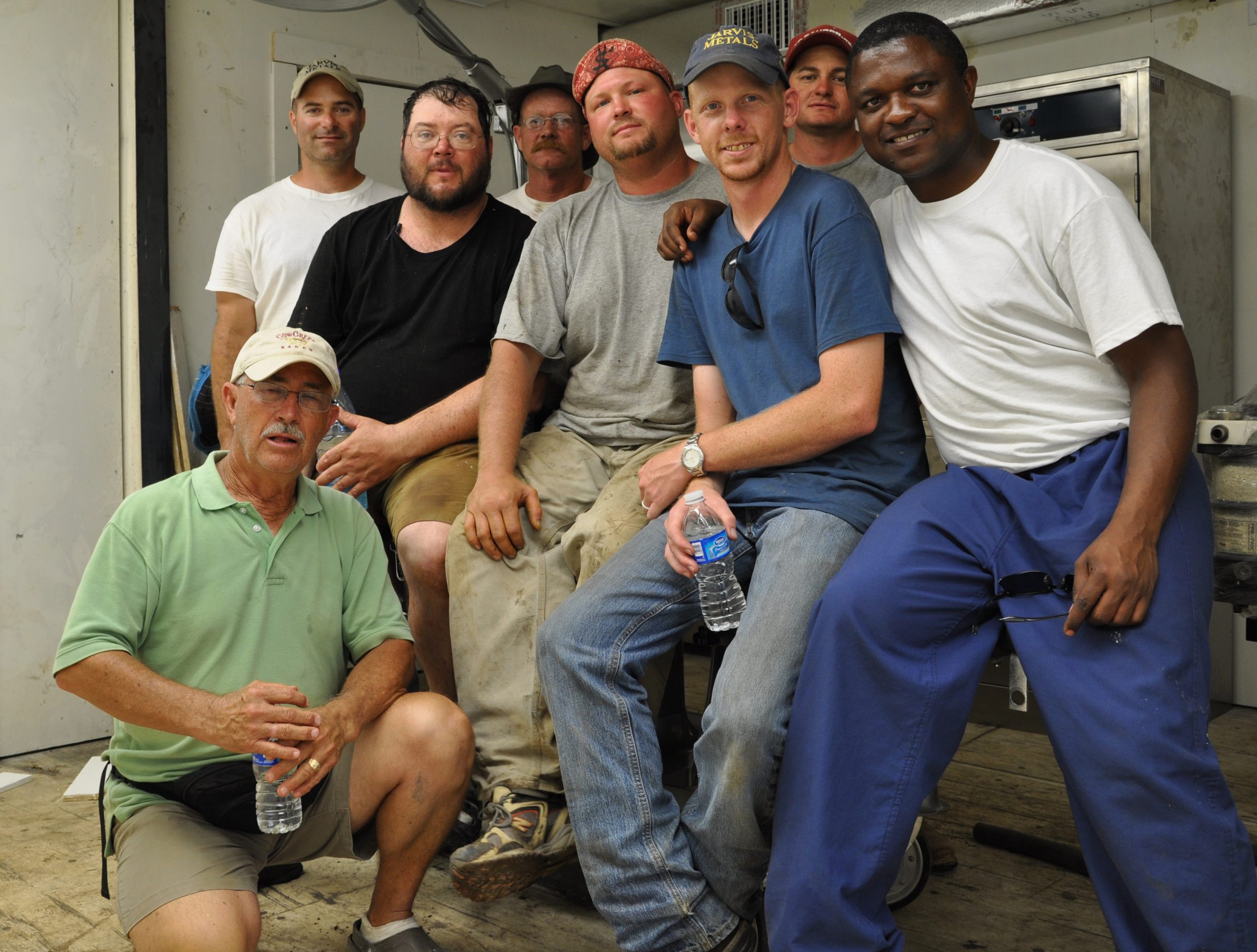 Breaking down barriers
A big part of PMM's success is how Atabong and the other leaders focus their efforts on making connections and establishing relationships with diverse organizations and groups of people.
"Sixtus has a unique talent of bringing different people together so they can work toward one common goal," said Trisha Harris, PA-C, a surgical first assist PA at Gov. Juan F. Luis Hospital in the U.S. Virgin Islands, and one of Atabong's key collaborators with PMM. "Once that singular vision is established at the core of what you're doing, you never divert from that."
Bridging gaps and breaking down barriers is something Atabong has done his whole life. When he first started working as a PA in Texas, he recalls not knowing any other African American PAs in or around the Lubbock area. But he saw that as an opportunity.
"Initially, I was concerned about how I would be received," Atabong said. "But I realized that being the only African American PA in that region, I had the power to control the narrative and control how I'd be seen. I knew I had a role to play and would help set the stage for PAs who would later follow."
An evolving landscape
After roughly 16 years, Atabong continues to live and work in Lubbock. And he's seen a lot of change within that relatively short period of time. Not only has the PA profession become more established across the region, it's also become more diverse.
"It makes me proud to see black PAs in almost every single hospital in the area and in multiple practices," Atabong said. "Each is well respected in their field, and while it shows we've come a long way, we've got a long way yet to go."
From a national perspective, Harris — who has worked and served in numerous leadership, volunteer, and clinical roles in different regions — agrees that the overall healthcare landscape has evolved with regard to minorities. In general, she says providers have become more culturally sensitive. However, she notes further change is still needed and one way she sees that happening is by more PAs taking on educational and administrative roles.
"I want to use my clinical experiences as a foundation to work successfully in an administrative capacity," said Harris, who is working toward her doctorate in health administration. "Changes can really take place when we seek out and excel within leadership roles. The real-life experiences from our clinical work can be applied in so many positive ways to help educate others and move the profession forward."
Educating and motivating the next generation of potential PAs is something Atabong takes very seriously as well. At least once a week, he shares his inspirational story with various youth groups and at local schools. He says his message to young adults is to "never stop short just because you think you might be treated poorly or you won't be accepted."
"Each of us has the ability to make a difference in the lives of others, no matter who you are or where you come from," Atabong said. "If I, a kid from a little village in West Africa with parents who could not read or write, could make it to where I am today, imagine where you could go."
More Resources
African Heritage PA Caucus
PAs for Global Health
Dave Andrews is a freelance writer and public relations professional based in Northern Virginia. Contact him at [email protected].
Thank you for reading AAPA's News Central
You have 2 articles left this month. Create a free account to read more stories, or become a member for more access to exclusive benefits! Already have an account? Log in.