Getting at the Root of Cardiac Threats, and Addressing Them Healthily
PAs Launch Private Ventures to Counsel Patients on Heart Health
February 10, 2021
By Hillel Kuttler
Scott Michel, a businessman in Syracuse, New York, carried 331 pounds on his 6'3" frame when he went to see Andrea Atcheson, PA-C, last May. The heart disease running on his maternal side concerned Michel. He wanted to address his excessive weight, too. Michel knew that his high-salt, high-sugar, fast-food-hamburgers-late-at-night diet should change.
"I was eating terrible, terrible foods," he admitted.
Michel watched Atcheson's segments about health being broadcast on local television station WSYR, then visited the website for her consultancy, Heart Health Academy. He arranged an appointment with her – three appointments, in fact, in just the first week. Atcheson asked about Michel's eating habits and his health-and nutrition-related goals. She got him to record his daily food intake.
Soon enough, cutting salt from his diet improved Michel's blood pressure. He shed pounds by consuming more fruits, vegetables, fish, and chicken and taking walks around the neighborhood.
Eight months later, Michel's weight is 260 pounds and he remains Atcheson's client.
"It's changed my life a lot," he said. "I can't say enough good things about her."
[Cardiology PAs Get to the Heart of the Matter]
Improving nutrition and physical condition key to cardiac health
Improving one's nutrition and physical condition is key to cardiac health and is a recommendation Atcheson will amplify in February during American Heart Month. Forty-eight percent of adults in the United States have cardiovascular disease, and more than 840,000 Americans died of CVD in 2016, the American Heart Association reported last year.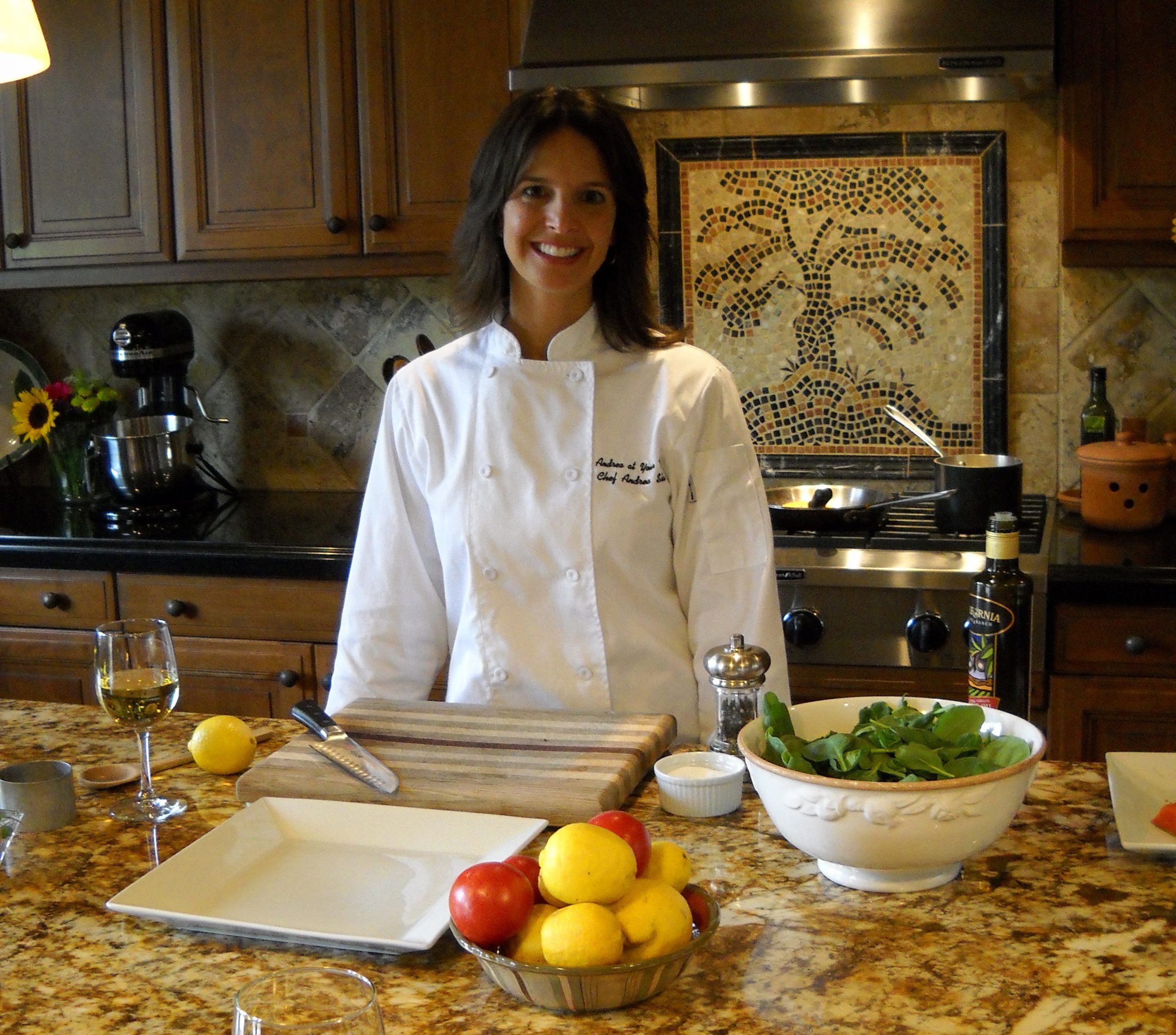 "For me, in February, the message I'd like to get out is: It's never too late to make changes," Atcheson said. "Let's get you exercising and eating vegetables."
Ideally, patients' lifestyle issues would be addressed fully during check-ups. But institutional pressures to see more patients each hour mean shorter appointments and little time to tackle conditions' root causes, a situation with which the three PAs interviewed for this article expressed frustration.
Atcheson has worked for the past seven years in the Syracuse VA Medical Center's anti-coagulation unit. She'd worked in cardiology practices for the 13 years prior.
She opened Heart Health Academy in 2018 and hopes to make it her full-time vocation. Counseling patients on making healthy choices is "my passion," she said.
Tyler Sommer, MPAS, PA-C, is a PA with a similar interest. The associate director of Utah's Rocky Mountain University of Health Professions PA Program, Sommer launched what he calls "a lifestyle-medicine clinic" last September. Along with improving patients' eating and exercise habits, Sommer advocates stress reduction, smoking cessation, and moderating alcohol consumption.
[Day in the Life of a Cardiology PA]
In his first meeting with patients, Sommer spends 90 minutes to "get to know them really well," he said, and to obtain a comprehensive lab profile, usually including cholesterol panels, diabetes screening, comprehensive metabolic panel, and thyroid function.
He helps them to set goals for exercising, eating more healthily, lowering cholesterol, improving blood pressure, and reducing overall cardiovascular risk.
The work meshes nicely with the doctorate Sommer is working on, dealing with promoting health and wellness. He's a member of the American College of Lifestyle Medicine.
"I developed a love and a passion in working with people on their lifestyle choices," Sommer said. "To be able to spend so much time with patients in clinic and discuss their exercise and nutrition habits – it makes me happy. I leave clinic feeling fulfilled and optimistic for my patients."
PAs filling a gap in healthcare
Viet Le, MPAS, PA-C, who with Sommer co-teaches a cardiology course at RMU, said that PAs such as Atcheson and Sommer – along with other healthcare providers, dieticians, exercise physiologists, personal trainers, and health coaches – fill a gap in healthcare.
"While physicians, nurse practitioners, and PAs are trained in the theory and principle of healthy-lifestyle recommendations, we don't necessarily have the practical experience to implement it where the rubber hits the road in our day-to-day clinical practice," said Le, a PA at the Intermountain Heart Institute and an executive board member of the Association of PAs in Cardiology (APAC).
Those recommendations should be tailored to patients' income – not everyone can afford to buy organic foods, for example – age, food likes and dislikes, physical fitness, and culture, he noted.
"Food is like a pharmacotherapeutic agent, like a medication," Le said. "You have to know and understand dosing, types, and how they interact with each individual. We don't do that with food. Should we? Yeah."
[PAs in Cardiology Issue Brief]
Promotional options during American Heart Month are wide-ranging.
Opportunities to broaden awareness during American Heart Month
Le will send daily tweets throughout February on behalf of APAC – "patient pearls," he calls them – with the hashtags #HeartMonth and #HeartHealth to promote exercise, healthy lifestyles, awareness of hypertension and cholesterol guidelines. He'll also invite patients and colleagues to join him for a five-kilometer run on Saturday, February 29, at Salt Lake City's Jordan River Trail. They'll also be encouraged to register for his employer's "virtual run club" that day (using the hashtags #VRC and #LoveYourHeart) by completing the 5K on their own by running, walking, swimming, or cross-country skiing.
Sommer will dedicate the month to what he called "a renewed focus" on encouraging patients to set additional goals for their cardiovascular health.
Last February, Atcheson led a Lunch & Learn session at the VA hospital on cardiac health; at an AHA event, she ran a booth at a session, "Hard Hats with Heart," promoting cardiac health among construction workers.
She got the idea to open a consultancy while working in San Diego a decade ago for a cardiologist, Alberto Chavira, MD. She was impressed by his speaking with patients about the underlying causes of their conditions, such as diabetes.
"I was fascinated by him saying to patients, 'We have to look at your diet,' " she said.
Atcheson soon enrolled in the San Diego Culinary Institute to learn the fundamentals of cooking, including preparing healthy meals. While studying there, she appeared on celebrity chef Bobby Flay's television program.
Atcheson soon met her future husband, Todd, a chef. The couple moved to her native New York and started a family. Atcheson wants to someday host a TV show with Todd on cooking healthily. For now, she often picks his brain on healthy dishes to convey to her patients. Michel mentioned preparing a delicious low-fat, low-salt seafood gumbo that Todd recommended to him.
Chavira expressed gratification at Atcheson's mentioning him as a positive example and said he's "very impressed" by her starting the consultancy.
"A business like Andrea's is extremely important," he said. "What she's doing is what needs to be done. Doctors, in general, are not going to do it."
Editor's note: This article originally appeared in February 2020.
You May Also Like
Conference on Demand: Cardiovascular CME
Association of PAs in Cardiology
Hillel Kuttler is a freelance writer and editor. Contact him at [email protected].
Thank you for reading AAPA's News Central
You have 2 articles left this month. Create a free account to read more stories, or become a member for more access to exclusive benefits! Already have an account? Log in.