Day in the Life of a Cardiology PA
Still a Clinical Animal: Seeing 15-20 Patients Per Day
February 6, 2020
By Michael G. Clark, Ph.D., PA-C, MPAS, AACC, DFAAPA
My family and starting my day
I live in Fort Worth, Texas. At home my family includes my wife, Lee, a nurse from the Philippines, plus our granddaughter Alyssa and our oldest son Tim. Our daughter Maria, husband Brian, and granddaughter Anabelle are a Coast Guard family and stationed in New Orleans.
Fourteen years ago, Tim went into a respiratory arrest caused by his asthma and suffered an anoxic brain injury. He was in a coma for almost four months and several times we were encouraged to discontinue life support efforts expecting a vegetative coma prognosis. Tim woke up cognitively intact but as a consequence of his brain injury he lost his vision and suffered physical defects, essentially permanently disabling him. Tim has come a long way over the past few years. He goes to a gym, and has a personal trainer and caregiver. He's very involved in his Catholic faith but especially involved in raising his daughter. We're blessed.
My wife and I typically get up between 4 and 4:30 a.m. We try to go to the gym first thing, usually about four or five days a week. On my way to work, I usually drop off Alyssa, who is in eighth grade, at school. My wife and I share picking her up as well as taking her to school and church activities. We all like to go out to see movies, plays, musicals or a trip to our local museums and zoo. When we can, we like to go hang out at the historic Fort Worth Stockyards.
My practice is a large and busy cardiology practice based in Fort Worth, but I work 25 miles west at our satellite clinic in Weatherford. The practice includes invasive/interventional, general, non-invasive, preventive, and electrophysiology cardiology. We have a research section as well. We are the only cardiology practice in between Fort Worth and Abilene, and one of the few cardiology practices that is still privately-owned. In Weatherford there are three full time physicians and three advanced practice practitioners, which include PAs and APRNs.
[Wherever you want to go in your career, AAPA can help – join or renew your membership today]
Morning routine
I usually arrive at the office between 8 and 8:30 a.m. I have an office and a hospital practice. We just hired a third PA at our practice and were able to change our practice schedule to accommodate our busy hospital practice. Now, every third week, I spend the full week in the cardiology practice at Weatherford hospital.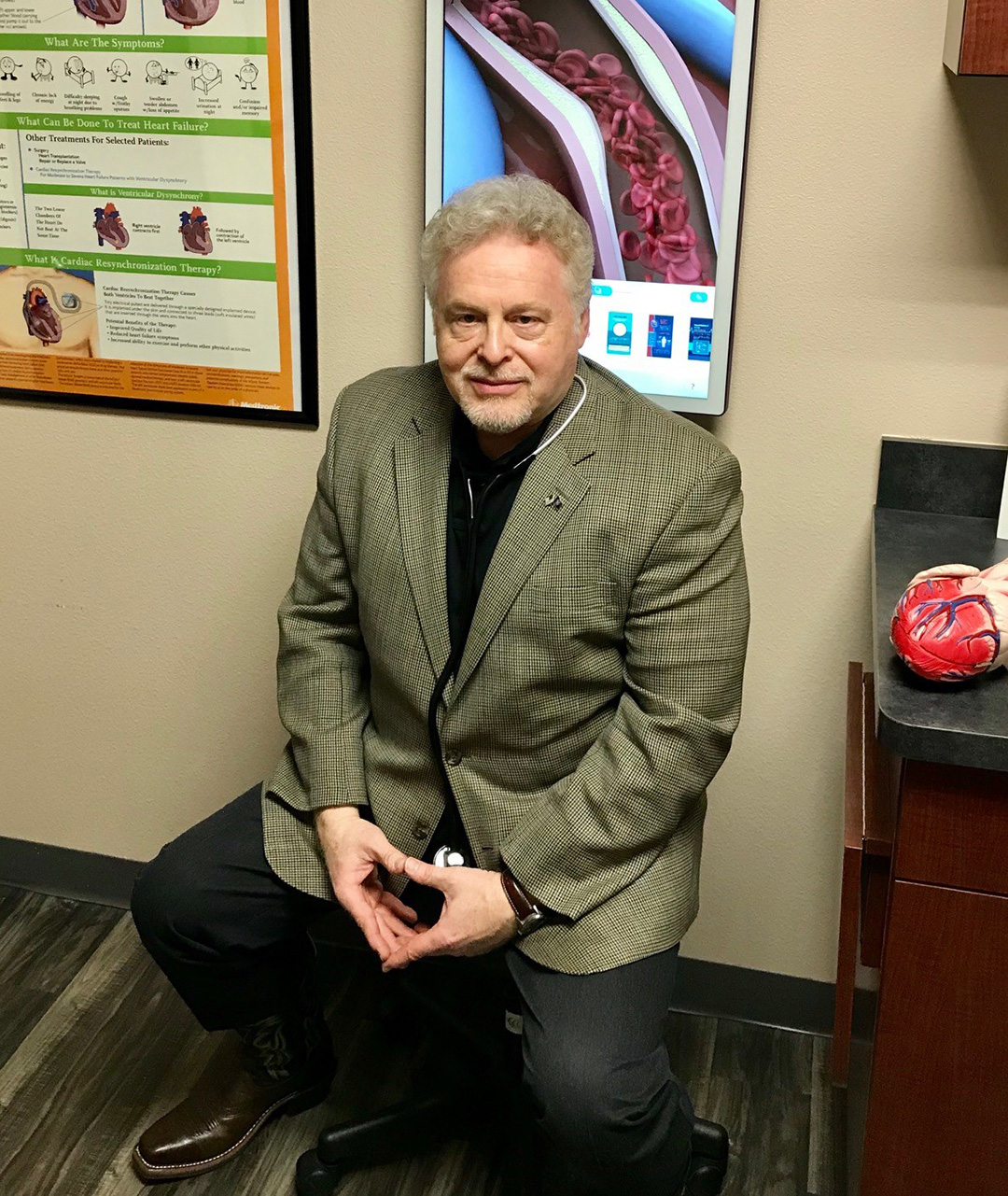 At the office I usually don't see patients until 9 a.m. Before that, there is always, always paperwork and EMR fine tuning. I catch up on progress notes, read Holter and telemetry monitor reports, review laboratory exams, review non-invasive reports such as echocardiograms and stress tests, and respond to requests for pre-operative cardiovascular risk assessment. I review and triage any patient alerts that came in overnight. Urgent or emergent issues are given to the cardiologist on call.
[PAs in Cardiology Issue Brief]
At 9 a.m. I start with patients. My practice is focused in general and preventive cardiology. I manage patients with ischemic heart disease, valvular heart disease, peripheral vascular disease, hypertensive heart disease, cardiomyopathies and heart failure, dysrhythmias, lipid management, and patients with elevated cardiovascular risk. In general, what I do is no different from my cardiologist physician colleagues.
My patients are typically routine office follow-ups but many are also hospital follow-ups. I will see acute issues such as chest pain, congestive symptoms, palpitations, hypertensive urgency, or syncope/presyncope. In our office we can do stress testing, echocardiograms, vascular ultrasound testing, and Holter/telemetry monitoring. One of my duties is supervising stress testing. Other testing includes Holter monitors which are 1-3 lead 24-hours EKGs; telemetry is a satellite-based resource for patients who need monitoring more than 24 hours and up to 30 days. If dysrythmia is identified, we get an alert.
I will often review test exams with patients. Many times tests may have abnormal findings requiring changes in medical management and/or further diagnostic examination such as heart catheterization or vascular arteriograms. Other diagnostic or risk assessment tools I commonly use to assess my patients include coronary CT angiogram or coronary calcium scoring.
I normally see 15 to 20 patients per day. It's too many for the time they give us considering it is common to have at least one or more complex presentations mixed into primarily routine follow-ups. But that is just the nature of the beast.
Noon
Typically, we have time designated for lunch but in my case, and most of my colleagues, that is a moving target. I will break as soon as I have completed morning clinic but it often runs into the lunch hour. I come prepared and eat something simple if I can't break away. I usually don't take more than 15 minutes because I am finishing paperwork from morning clinic or doing required computer work. I format my notes to get as much done as quickly as possible but also to inform my referral base. There is always something I need to go back to.
Afternoon
My afternoons look a lot like mornings. Usually my last appointment is 3:30 or 4 p.m. but typically we will not finish until 4:30 or 5 p.m. After I usher the last patient out the door, I finish the same way I started: updating charts, submitting billings and trouble-shooting issues like labs, or reading finished Holter or telemetry monitors. Clinic days start with paperwork and end with paperwork. On occasion I run over to the hospital, less than a half-mile from my office, to see a patient. If a patient goes to the hospital from my office, I'll make sure they are tucked in OK and everything is still fine.
At our practice we have PA students who do rotations typically every other month primarily from University of North Texas Health Science Center. We also may get students from Chatham University.  We also have internal medical residents following us in clinic and in the hospital. I try to acclimate to students and give them opportunities as best possible. If I have students, that may lengthen my work day.
[Cardiology PAs Get to the Heart of the Matter]
At the hospital
During my week at Weatherford Hospital, I usually go in at the same time in the mornings as clinic unless I have an early hospital committee meeting. I will round on patients, see new consults throughout the day, address inpatient issues that may arise, and if appropriate, dismiss patients. Most of the patients are assigned to the hospitalist and we will see the patient in consult. I may admit people overnight post procedures such as stent placement or pacemaker/ICD placement, make sure they are on right medications, and that the right orders are done. That's a big part of the day. I also do stress test supervision in the hospital. Only one or two hospitalists are credentialed to supervise stress tests, so we do the bulk of them.
When we get to the end of the day, we try to make sure that by 3 p.m., all new, non-urgent consults are switched off to the following morning or I sign off to one of the attending physicians. If I finish early at the hospital, I may go to the clinic to see overflow patients or supervise a stress exam. With our new schedule I am usually done by 5 or 6 p.m. but may not finish until 9 or 10 p.m. on busy days.
Evening
I usually head home between 6 and 6:30 p.m. Then I am greeted by a rescued chihuahua, a rescued shih tzu, and a bichon frise. By that time, my wife Lee is home; she works in a post-anesthesia care unit at a local surgical center. One of us picks up Alyssa on the way home. Dinner is next – Lee is a great cook but we try to share this duty as much as possible. I tend to do most of the dishwashing though since I get home the latest.
Afterwards, I will help with any needs Tim has and catch up on email. If I am spending the week at the hospital, I may not get to email for several days. I still serve on the board for the Association of PAs in Cardiology so I may do things like a conference call. I still carry an adjunct academic appointment, although it is pretty much limited to consultant work for post-grad education.
How my practice may change in the future
Almost 10 years ago, I decided to leave full-time academia and return to full-time clinical practice. I have always been a clinical animal and feel my biggest impact is there. But hey, in five years I may change my mind again!
[EHR Toolkit to help PAs advocate for EHR systems with functionality considerations for PAs]
The biggest change and challenge which has affected my practice (and I know I'm not alone) is the electronic medical record (EMR) system. Though I can see the benefits of this resource in my clinical practice, I feel we are being compelled to spend more time pushing the "right buttons" to justify a visit and optimize reimbursement. To me that takes time from the patient, although I give each patient as much time as needed and encourages a less personal practice with our patients.
The other change that is somewhat challenging is keeping up with medical and technological advances. Fortunately, we have electronic resources and can access information much more quickly but our profession is absolutely all about lifelong learning.
Editor's note: This article originally appeared in February 2019.
More Resources
Association of PAs in Cardiology
CME at AAPA 2019: Conquering EKGs
CME at AAPA 2019: IHS From Framingham to the Strong Heart Study: Understanding Cardiovascular Disease and its Risk Factors Among American Indians
CME at AAPA 2019: Fickle Flutterings: Where We Are, Where We are Going and Special Considerations in Atrial Fibrillation Management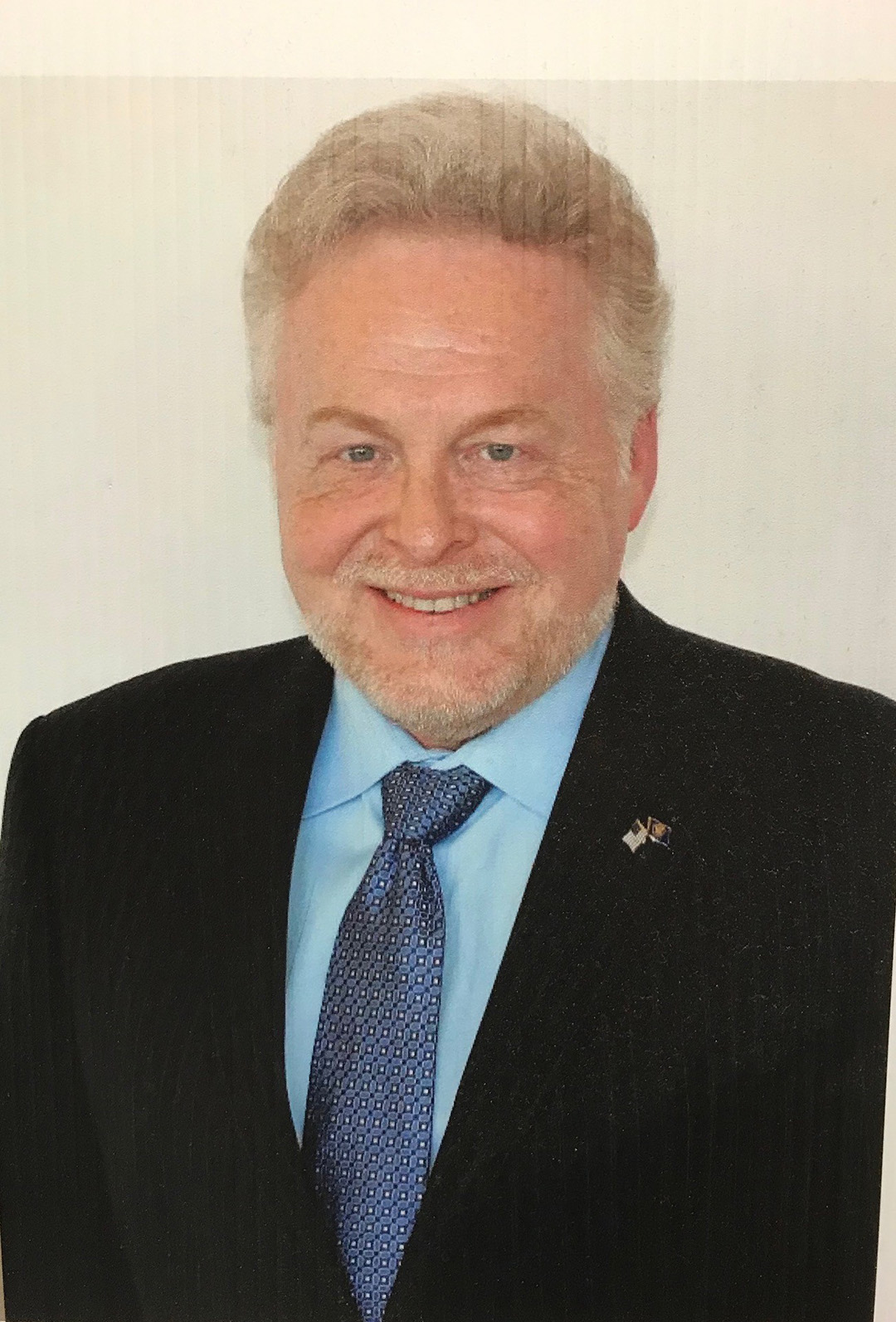 About the Author: Michael G. Clark, Ph.D., PA-C, MPAS, AACC, DFAAPA, has been a practicing PA for more than 30 years. He specializes in general cardiology with a focus on preventative cardiology and heart failure management. He currently is in practice with Heart Center of North Texas in Weatherford, Texas. He has been involved in academic medicine for more than 20 years, including as founding faculty for two Texas PA programs and as founding director for the Texas Tech University Health Sciences Center. He is currently is an adjunct clinical associate professor for Touro University School of Health Sciences in Bay Shore, New York.
Clark completed his degree in PA studies at the University of Oklahoma Health Sciences Center in Oklahoma City, Oklahoma/U.S Air Force Program. He completed a post-graduate residency for PAs at Albert Einstein College of Medicine/Montefiore Medical Center in the Bronx, New York.  He has completed graduate studies at City University- Los Angeles in Los Angeles, California and the University of Texas Rio Grande Valley in Edinburg, Texas. He is a past president of the Texas Academy of PAs and of the Association of PAs in Cardiology. He has served in various leadership roles with AAPA, TAPA, and APAC.  He was the first PA appointed to the American College of Cardiology (ACC) Cardiovascular Team Council and the founding chair for the ACC PA Work Group. He has been involved in national and state legislative efforts for PA and nurse practitioner practices. He has authored or co-authored multiple articles in publications such as Journal of the American College of Cardiology, Heart Failure, Journal of the European College of Cardiology, and Advance. He is retired from the U.S. Navy with combined active and reserve duty.
Contact Michael G. Clark, Ph.D., PA-C, MPAS, AACC, DFAAPA, at [email protected].
Thank you for reading AAPA's News Central
You have 2 articles left this month. Create a free account to read more stories, or become a member for more access to exclusive benefits! Already have an account? Log in.