Breaking Down Walls to the PA Profession in Europe and the Mideast
The First Ever Euro Physician Assistant-Certified Symposium 2019
By Capt. Erin Fetzer, Maj. Antonio F. Chang , Maj. P. Jason Auchincloss, Lt. Col. Amelia Duran-Stanton
October 10, 2019
As Captain America would say, "Avengers Assemble!" On August 31, 2019, 76 PAs, physicians, medical administrators, and legal representatives from eight nations did exactly that. They came together in Berlin, Germany, to meet for the first-ever Euro Physician Assistant Symposium. Their goals? To break down barriers across Europe, North America, and Lebanon, Israel, the Palestinian territories, Jordan and Syria; define the profession to patient populations; extend PAs' reach to the most rural populations to provide high-quality care where it is needed; and foster international relations between PAs all over the world.
Breaking Down Walls
The symposium coincided with the 30th anniversary of the tearing down of the Berlin Wall. The symposium was strategically and symbolically important to help change mindsets in the old continent, based in a historic location with participation from several countries to continue to advance the PA profession worldwide.
What Happened?
PAs from the United States and Europe got an amazing opportunity to network, discuss practice techniques, and learn from each other's experiences. There was also virtual reality training and anatomy tools available for providers.
Presentations were available in German and the following International Track:
Introduction and Welcome
Dr. Marcus Hoffman, President of Euro PA-C
How Can We Build a Pan European Evidence Base for the Contribution of PAs to our Health Care Systems?
Vari Drennan
Working Together Respectfully on the Basis of Equality
Anita Manser Bonnard
Certified Quality Ensures Patient Safety: Talk on European Credentialing Standard
Peter Heistermann
NCCPA 2019 and Beyond: Positive Changes in PA Certification
Dawn Morton-Rias, CEO and President of NCCPA
Society of European PA (SEPA)
Maj. Antonio F. Chang, SEPA President and United States Army Europe Physician Assistant
Military PAs: Battlefield Medicine and So Much More
Lt. Col. Johnny Paul, Officer in Charge of Army Medic Training at Camp Bullis, Texas
Strive to Practice Good Medicine in Bad Places, not Bad Medicine in Good Places:
A Case Study on Virtual Health Utilized in Theater
Maj. P. Jason Auchincloss, Deputy Surgeon for Special Operations Command Africa
European PA's, Different Healthcare Systems, One Professional Profile, One Level of Education! PA in the Netherlands
Quinten van den Driesschen
Supporting PA's in the UK
Kate Straughton, President, Faculty of Physician Associates
The PA in Germany, From Berlin to Europe: Let's Get Started
Tanja Marschall
PA in Switzerland
Anita Manser Bonnard
Training Physician Associates to Meet the Healthcare Needs of Ireland
Denni Woodmansee
The Story of the PA in Israel: Background, Current Status, and Future Prospects
Oren Berkowitz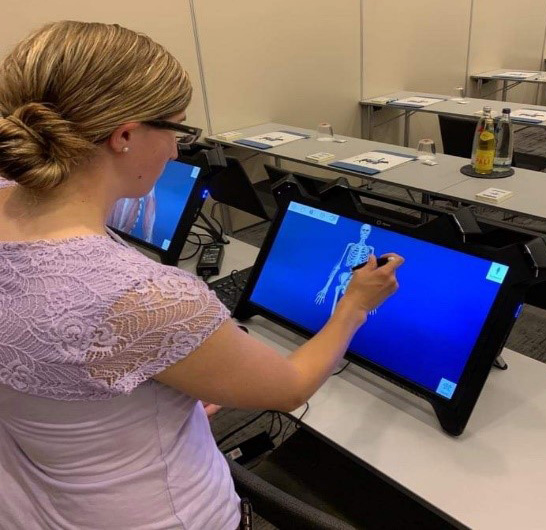 Challenges and Opportunities
Current points of conflict for European PAs include credentialing authority, autonomy allowed, degree type awarded, privileging, and pay. Slow progress in these areas has a negative impact on care efficiency. Concern that PAs would compete with physicians for jobs was a source of contention early in the growth of the profession. Pay for PAs is lower compared to the United States. The PA's role is misunderstood in the European medical model. PAs from the UK and Israel cannot order medications, imaging, or labs independently, forcing supervising physicians to order labs when requested.
The credentialing discrepancy also decreases the efficiency of patient care in Europe. There is still no authority for credentialing or standardization across the continent for the PA profession. With no standard, it is nearly impossible for a provider to move and practice in multiple countries. The hope is that continued networking and development of the profession will shed some light on solutions to these challenges.
Despite the conflicts the profession faces, what an opportunity this symposium brought to international providers! Discussions focused on solutions and best practices to improve the profession and deliver quality care efficiently. With the U.S. having gone through many of these conflicts already, its providers shared lessons learned to mentor and guide European PA practices into the future.
Into the Future
The PA profession has migrated into the old continent with lead nations such as the UK and Germany.  It is only a matter of time before the other Western European nations follow suit, especially as their populations continue to age. With continued persistence, the PA profession will continue to grow across the world, bringing access to care to even the most remote populations.
The inaugural Euro PA-C Symposium was a unique opportunity for providers and leaders from many different backgrounds and cultures to discuss hot topics concerning the Physician Assistant. This event will be held annually and all PAs are encouraged to attend!
Read More
Euro PA-C Symposium 2019 Speakers and Information
Career advancement and transitions
Diving into the Unknown: Becoming PAs in Ireland
About the Contributors
The authors are active duty Army PAs serving all over the world.
Thank you for reading AAPA's News Central
You have 2 articles left this month. Create a free account to read more stories, or become a member for more access to exclusive benefits! Already have an account? Log in.