Prepare for Your PA School Interview With These 5 Tips
PA School Interview Expert Shares Insights
By Savanna Perry, PA-C
July 26, 2019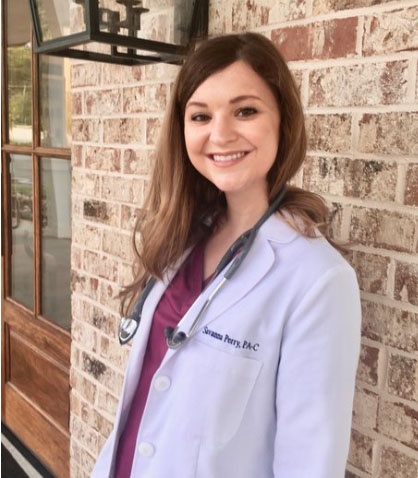 You've scored the interview, and now you're waiting for the date to arrive. It's one of the most difficult parts of the PA school process. Use the time leading up to your interview to prepare, and you'll be sure to impress your future PA school.
Figure out what they should know about you.
An interview coach once told me to sit down for 30 minutes and make a list of everything I wanted my interviewer to know about me before I left the room. It was invaluable advice! In a high-pressure situation like a PA school interview, your thoughts may fly out the window if you're overcome with nerves. By preparing ahead of time and identifying the personal points you want to make, it's easier to stay focused and relate your answers to the points you want the interviewer to take away. Think about personal experiences or struggles you want to share, or qualities about your character that are essential to who you are. During the interview, use every opportunity to incorporate a personal story to  illustrates your point. You want to relate to your interviewer and this strategy makes you more memorable.
Start practicing.
They say practice makes perfect, right? I met with a PA mentor and she asked me questions similar to those she was asked during her own PA school interviews. These mock interviews are really helpful – you'll have practiced answering some of the questions! Find a trusted friend or mentor who will help you prepare and try to stimulate the interview experience.
There's a strategy to interviewing. Many questions have no "right" answer. You want to answer appropriately and professionally, but in a way that establishes a connection and makes your interviewer remember you. You don't want to seem as if you've scripted your answers because they will sound dishonest.
[AAPA Pre-PA Members: Get 15% off mock interviews.]
Research current events.
If you're not someone who follows the news closely (like me as a college student!),  familiarize yourself with current events. Specifically, pay attention to anything that involves healthcare or affects PAs directly. Schools love to ask specific questions about recent events, and it can throw you off if you aren't prepared.  AAPA has great resources to shed light on what's happening in the world of PAs, particularly in Advocacy Central and News Central.
Be Prepared to GO!
Unfortunately, some programs do not give much notice for interviews. If you are taking a cancellation spot, you might receive the invitation only a few days in advance. So you need to be on your toes! Turn on notifications for new emails on your phone or computer so you get those emails immediately, and check your spam folder often. Short notice can be tough with jobs and childcare, but plan ahead. Let employers know you have an impending PA school interview. Arrange for friends and family to be on call for babysitting or pet sitting. Most interview dates are non-negotiable, and you may not have many options.
[Application timeline and checklist.] 
Prepare financially.
For PA school interviews, you are expected to pay for travel expenses, meals, and hotels. If you're lucky, breakfast or lunch might be provided. Get your finances in order to cover these costs, especially if you're interviewing at multiple PA schools around the country. Put a little extra into savings or skip eating out. As a PA student, you will likely be supporting yourself on student loans, so it's never too early to start saving and budgeting.
Also, consider the fact that once you're accepted, a deposit is usually required within a few weeks of the notice to hold your spot. This can range from a few hundred dollars to a couple thousand. It makes no difference to schools if you are waiting to hear back from other programs. Be prepared to pay in order to hold your spot. If another, more desirable offer comes your way, be prepared to possibly forfeit your deposit.
With a little preparation, all future PA students should feel comfortable and confident going into their PA school interviews. You've got this!
More Resources
Pre-PA Resources
AAPA Student Resources
Accepted: The Secrets to a Successful PA School Application (Webinar)

Savanna Perry, PA-C, is a practicing dermatology PA in Augusta, Georgia. In her free time, Perry enjoys exploring her town and traveling with her husband and child. She is also the founder of The PA Platform, a popular website for Pre-PA and current PA students, and author of the Physician Assistant School Interview Guide.
Thank you for reading AAPA's News Central
You have 2 articles left this month. Create a free account to read more stories, or become a member for more access to exclusive benefits! Already have an account? Log in.