U.S.-Trained PAs Pave the Way for the Profession in New Zealand
"We Need Pioneers" Says One of Six PAs in New Zealand
June 12, 2019
By Divya Williams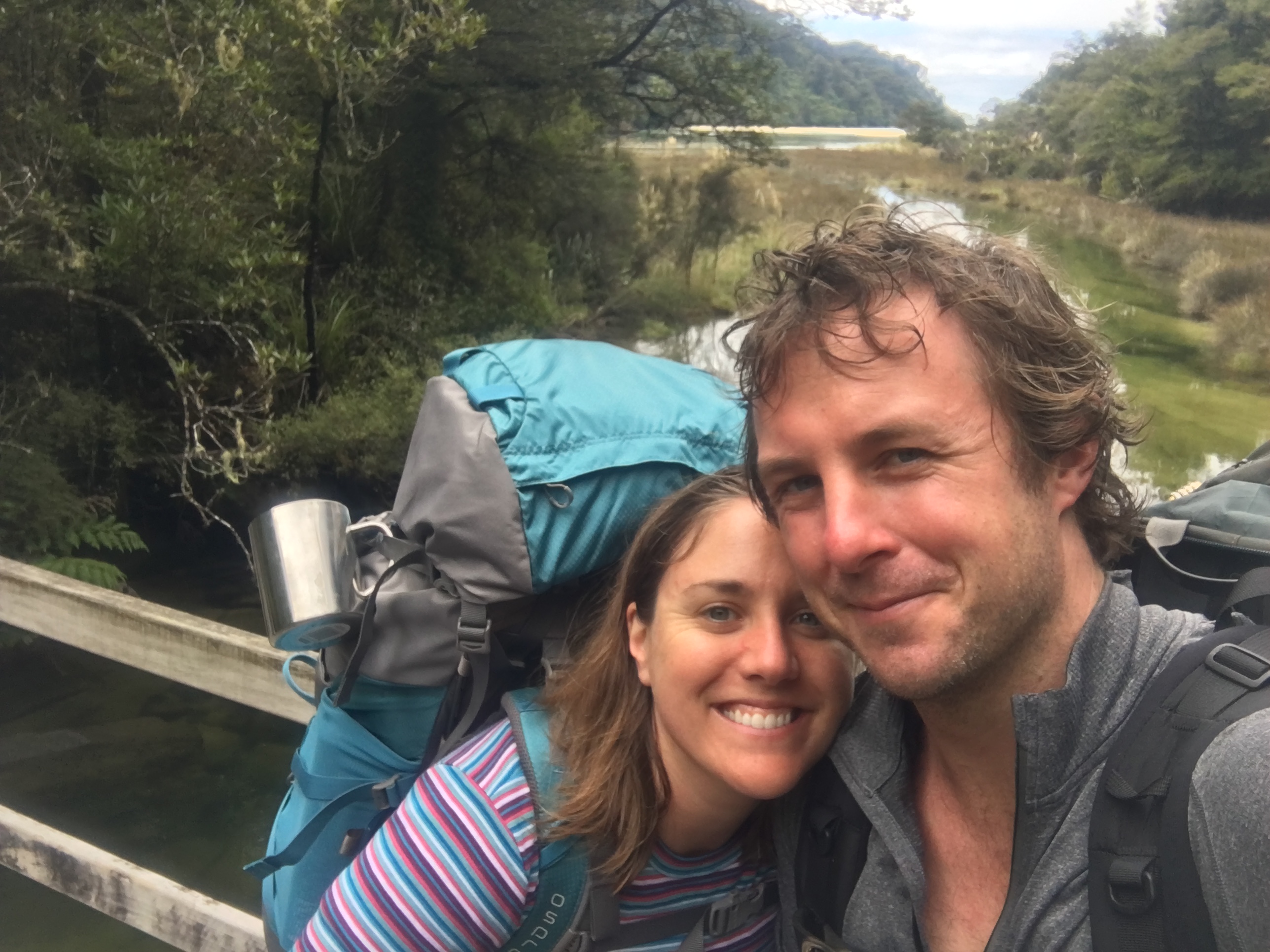 When Alexandra Kayat, MPAS, PA-C, was on vacation in Colorado, she met her would-be fiancé who happened to be a Kiwi (New Zealander). After dating long distance for a while and visiting each other in Florida and New Zealand, Kayat decided to make the move. "When I was considering moving to New Zealand, I knew it going to be challenging to find a position as a Physician Assistant, or Physician Associate, as we are called in New Zealand." While Kayat had worked for six years in Emergency Medicine prior to moving to New Zealand, she struggled to find a position there.
"Luckily, I was in touch with Tiffany Hodgson, PA-C, who also had moved from the U.S. to New Zealand to be with her Kiwi partner," Kayat says. In 2010, Hodgson was finishing up PA school at Loma Linda University, California, when she came across an article about the first PA pilot in New Zealand, with two surgical PAs in Auckland. "I said to myself, 'That's it, I want to help pioneer this profession in New Zealand.'" Hodgson, who had participated in the second pilot study, encouraged Kayat to "keep knocking on doors."
Knocking on doors
While the PA role is well established and an integral part of medicine in the U.S., there is no formally established role for PAs in New Zealand.  "The Ministry of Health did pilots with U.S.-trained PAs, which were a great success and showed that the PA role integrated well into the existing health care model here in New Zealand," Kayat says. "However, because we are still awaiting regulation by the Ministry of Health, there are certain things PAs are not allowed to do at this time, with the most limiting one being prescribing. As our role is limited without regulation, PAs are not yet widely used." It took Kayat about six months to find an interested employer and another six months for logistics before she started employment at Ropata Medical Centre as a Physician Associate.
Notable differences
Of the differences between working the U.S. versus New Zealand, Kayat cited only a few. "At the beginning, I presented every patient, which was great as it allowed me to build relationships with the GPs and also so useful because I was certainly still learning the NZ health care system," she shares. "Now, I typically present when needed, just as I would in the States, but otherwise a knock on the door and a quick one-liner when I need a script. For blood work and imaging, I order these items under the GP's name, but attach my name to these orders so the results bounce back to me. Otherwise, I am able to write patient referrals and can call over to the hospital when I need advice from a specialist or when I'm sending over a patient to be admitted."
Hodgson, on the other hand, shared a noticeable difference in culture. For example: for anyone who suffers an injury, the Accident Compensation Corporation (ACC), a "no-fault" claims system in NZ, pays all medical costs and compensates a percentage of the person's wages. "This system along with different medication names and less ordering of tests are the biggest differences PAs find when they come from the States," Hodgson shares. "Doctors don't worry about lawsuits here as much as in the U.S. Medicine is still practiced to a very high standard in New Zealand but the culture is very different from the U.S."
PA pilots
The first PA pilot from 2009-2010 was small but successful, according to Hodgson, with two surgical PAs working in a surgical ward in a busy public hospital. "They were not allowed in theatre but did pre- and post-op work and were very well received, according to the report on the study." The success of the first pilot spurred interest in a larger study in general practice, and that's when Hodgson joined.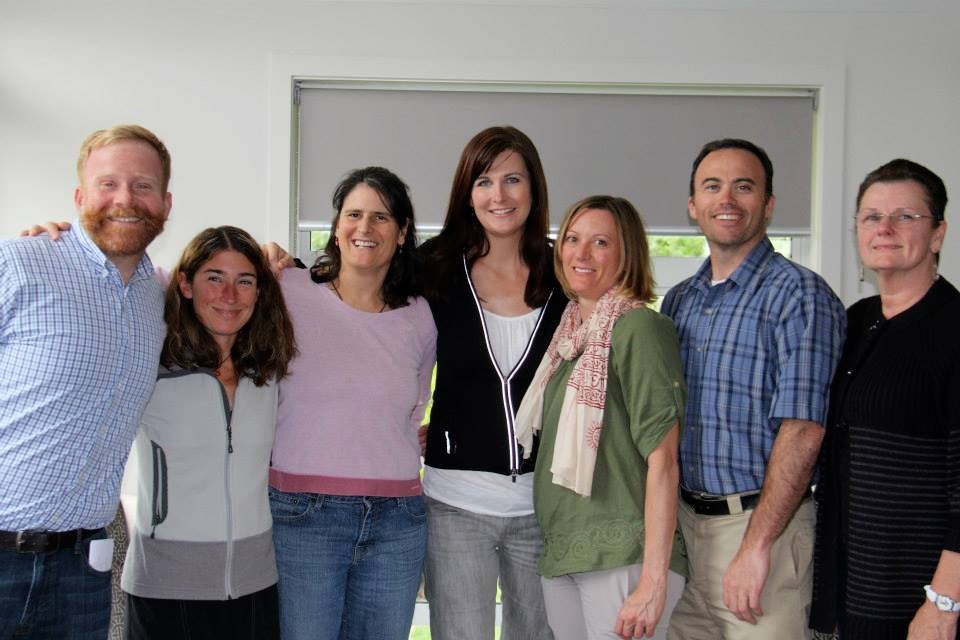 The second pilot included six more PAs recruited from the U.S., five with general practice experience and one with mostly an emergency background. "It took about six months for most of the PAs to feel comfortable with the new system, new culture, and style of practice here," Hodgson says. Third-party analytics and consulting group, Synergia, followed the pilot group over a 15-month period, interviewing the PAs, doctors, nurses, and surveying their patients. The Phase II Synergia report of the pilot results is available to read, but Hodgson summarizes the biggest takeaways: "PAs fit in nicely with the NZ medical system and we would be one great solution to the shortage of GPs here, but we are still limited by our lack of registration and inability to prescribe."
Gaining recognition
There are only six PAs in the whole country at this time, Kayat shares, all of whom are working hard to move the profession forward. "The New Zealand PA Society is voluntary and self-funded, so we are limited; however, we have some amazing support, through the medical community here and back in the States, with a special mention of our US-based advisor, Ruth Ballweg, PA-C Emeritus," Kayat says.
Due to the lack of existing PAs in New Zealand, there is an understandable gap in knowledge, but Kayat says the interest is there. "Some patients are really keen to learn more about the role and many get really excited about it, as we are facing a General Practitioner (GP) shortage in New Zealand that's only predicted to get worse."Forty-seven percent of New Zealand's GPs will retire within the next 10 years. "If you are a PA student now and thinking about NZ in the future, get a job in one of these areas in the U.S. for a few years and then give us a call," Hodgson encourages. In the meantime, similar tactics to those used in the U.S. are also being implemented in New Zealand to spread awareness and trust in the profession. "For the first year of my employment in New Zealand, we had a poster stating what a PA was in our waiting room, which was very helpful," Kayat says. "The majority of patients have never heard of a Physician Assistant or Associate, although I have had a few patients so far who have said 'Oh a PA, neat! Like on TV!'"
Looking ahead
For anyone considering a similar move, Hodgson cautions PAs to do their homework. "If you think you are interested in working here, do your research about PAs in New Zealand first," encourages Hodgson. "Read the pilot study, read the articles about PAs here. We are still in the very early stages of the profession so you can't just walk in and expect to be accepted and work with the same autonomy and pay scale you have in the US," Hodgson warns. "We need pioneers, people who are passionate about the profession but understand they are stepping into a new country and trust in PAs still needs to be gained." While the group is currently small, they have no intentions of letting-up in their efforts to gain ground. "Those of us who are here are committed to seeing this profession succeed and we always try to help PAs considering the move," Hodgson says. "We need more PAs in New Zealand; that will be a fact for a long time."
Read More
PAs Working Abroad Frequently Asked Questions
International Rotations Expand Opportunities for PA Students
Diving into the Unknown: Becoming PAs in Ireland
PA Foundation Fellow Focuses Research on PAs in the United Kingdom
Contact NZPAS via their Facebook page New Zealand Physician Associate Society or email at [email protected].
Divya Williams is an associate in AAPA's Communications Department. Contact her at [email protected].
Thank you for reading AAPA's News Central
You have 2 articles left this month. Create a free account to read more stories, or become a member for more access to exclusive benefits! Already have an account? Log in.