International Rotations Expand Opportunities for PA Students
PA Blake Rogers Learned Invaluable Lessons Doing Clinical Rotations in Tanzania
September 17, 2020
By Blake Rogers
How would you feel if your patient died because there was no blood available for a needed transfusion? If you are like me, you would be devastated as a healthcare provider. Though this may seem unrealistic to PAs who practice in the United States, I recently experienced this exact scenario during my elective clinical rotation in Tanzania.
International Experiences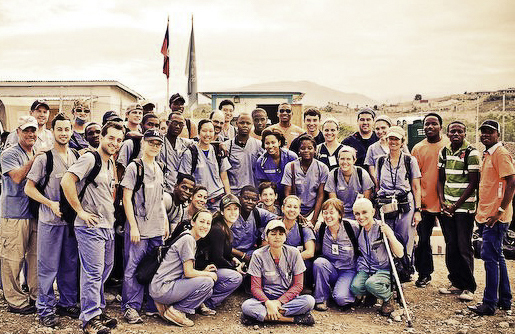 I believe there is value in being an engaged citizen in both my local and global communities, and have sought out international experiences wherever possible. Tanzania was my third experience abroad. As an undergraduate student at Eastern Mennonite University, I spent a summer studying biology, the environment, and Spanish in Bolivia and the Galapagos Islands. I also served on a medical mission team to Port-au-Prince, Haiti.
It was my experience in Haiti that solidified my desire to become a PA. There, I served alongside a 30-member American medical team that set up mobile clinics in areas of need and only provided short-term care and stabilization of acute ailments.  This was necessary for the communities, but I often wondered what happened to the patients after we left. Did they have to wait for the next medical team? Would their conditions go untreated?
Each opportunity abroad has added depth to my understanding of the world and how I impact it. Having had such positive experiences internationally, I jumped at the clinical rotation opportunity in Tanzania. On this most recent trip, I was directly integrated into an established healthcare system. Community members trusted the hospital and relied on its staff for care. At discharge, patients were provided with follow-up options that included having their medical conditions managed by the hospital outpatient clinic. I was happy to know that future healthcare would be provided, and the trip exposed me to new, life-changing experiences, and really showed me what working as a PA will be like.
[Join AAPA as a Student Member]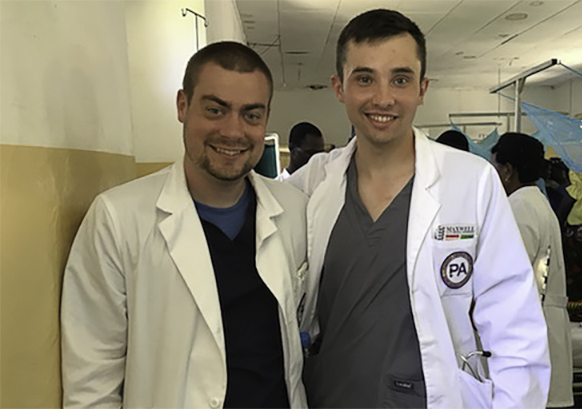 Tanzania
A classmate and I were the first PA students to complete a clinical rotation at a regional hospital located on the shores of Lake Victoria, in northeastern Tanzania. The hospital frequently hosts medical students from across the globe. The rotation was planned as an interprofessional experience with ten of our nursing colleagues at James Madison University. This collaboration cultivated a spirit of teamwork and promoted learning while in the wards of the hospital. We also worked closely with medical students from Ireland and the Netherlands, as well as from America.
This limited-resource hospital serves a rural population of over 200,000. While we didn't have access to a CT scanner, EMR, or unlimited disposable medical equipment, we had everything that our patients needed: compassion, understanding, and experienced preceptors. As students, we learned to "see" our patients, allowing their stories to cast a backdrop for what we saw and what we could elicit with the best diagnostic tools a clinician possesses: our hands. To supplement physical exams, we could order basic laboratory testing, like a complete blood count, and imaging, either X-ray or ultrasound.
With our tireless preceptors, we could easily round on every patient in the hospital's four wards: men's, women's, maternity, and pediatrics. We commonly treated patients with malaria and schistosomiasis.  The maternity ward averages over 200 live births a month, so everyday we were assisting with deliveries. When not on the wards or welcoming babies into the world, we were scrubbing in for surgical cases, which ranged from hernia repairs to extremity amputations. If we needed to take a break from the hospital we could assist in community outreach programs which offered everything from random blood glucose screenings to HIV education workshops. The days were tireless, filled with rewarding experiences that will shape my future as a PA.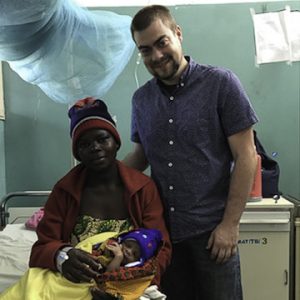 My most memorable experience occurred while assisting with an emergency Caesarean section. The hospital ran out of blood, but that did not stop a woman's uterus from rupturing. Blood filled her abdominal cavity, overwhelming the suction devices and spilling over onto the table, and my preceptor asked the room, "Is anyone a universal blood donor?" Through the wailing cries of the newborn I was swaddling, my classmate declared, "I am," as he stepped away from the operating table preparing to disgown. Without thinking twice, Matt selflessly gave our patient and her infant an opportunity at life. Each day in Tanzania there were overwhelming situations and inspiring acts of kindness at this hospital. I am grateful for the unique opportunity this clinical rotation provided me, and being able to witness the value of humility in healthcare.
3 Tips for Your International Clinical Rotation
Be flexible. This extends to everything from trip planning to providing patient care. International travel requires extensive preparation and organization. From my experience, it is easy to become overwhelmed especially when the best arrangements fall through. Equally, the treatment algorithms and medications that we are often familiar with are different. If you are rigid and fixated on how these details differ, you will detract from your ability to provide care.
Pack light. I traveled with a carry on and a back pack. This was the best decision I made when preparing for my trip. The worry of misplaced bags or losing luggage no longer clouded my experience. Further, I did not have to carry around extra weight in rural areas and could easily commute using taxis and buses. I brought only personal essentials and supplies that we knew the hospital needed.
Enjoy the experience. I saw conditions and treated patients with diseases I never expected to see beyond a textbook. I held expectant mothers' hands as they delivered their babies and the hands of patients when they took their last breath. I cherish these moments and will carry them with me for the rest of my life. When you're on an international rotation, remember to give yourself opportunities to have experiences beyond the bedside. Find time to enjoy the sites!
Blake Rogers is a PA practicing in hospital medicine in South Boston, VA. He was the 2018 PA Student of Year and graduated from James Madison University. He can be reached at [email protected].
Editor's note: This article originally appeared in July 2018.
Thank you for reading AAPA's News Central
You have 2 articles left this month. Create a free account to read more stories, or become a member for more access to exclusive benefits! Already have an account? Log in.