PA Leads Cheers for Philly Eagles and Her Patients
Snow Feng Says Cheering and Working as PA Complimented Each Other
January 21, 2020
By Dave Andrews
The medical scrubs she wears to the urgent care center are drastically different than the cheerleading uniform she wears on game day. But whether PA Snow Feng is cheering in front of a worldwide audience or attending to a patient one-on-one, she remains focused on her practice, her community and her team.
Six years ago, Feng was starting her career as a PA while simultaneously beginning her work as a cheerleader for the Philadelphia Eagles. While the two occupations may seem like opposites, for Feng, they complimented each other perfectly.
"I've always loved to perform—dancing, figure skating, acting. You name it," Feng said. "At the same time, I always knew I wanted to work in healthcare. So when I learned about the PA profession, I realized it was a perfect fit for me and would offer the flexibility to continually pursue my interests."
Balancing both careers hasn't been easy. Each week, she typically works three or four 12-hour shifts at a Philadelphia-based urgent care. And during the football season, the cheerleaders practice twice a week in the evenings, plus cheer on game days and often attend community events.
"I was fortunate that my supervisors have always been great at accommodating my cheering schedule," Feng said. "Maintaining both jobs during the season, sometimes months would go by before I'd get to take a weekend off. Sacrifices like that were made here and there, but I made it work."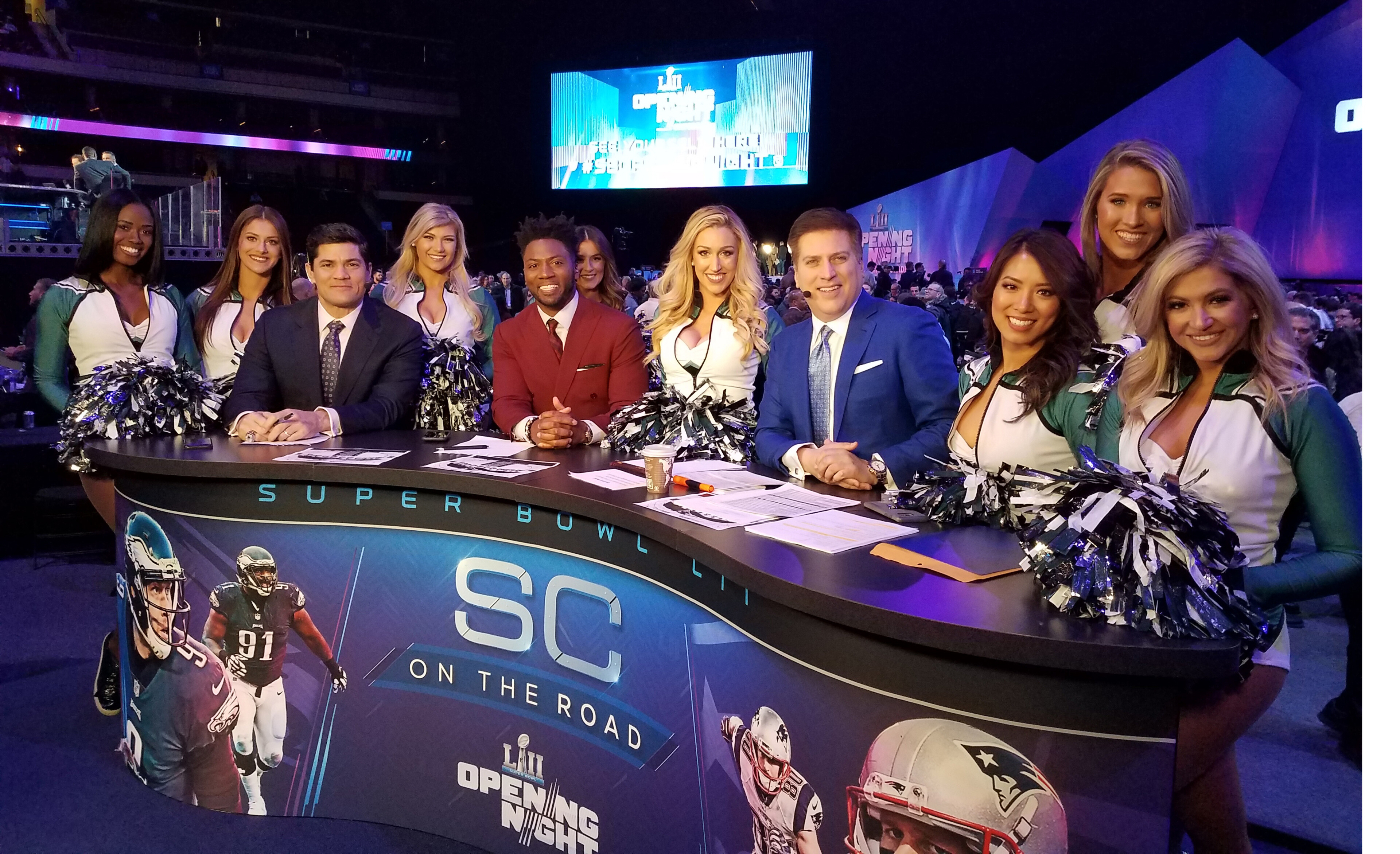 That hard work paid off last season, when Feng was able to cheer on her Eagles all the way to a Super Bowl victory. As thrilling as the Super Bowl was for her, Feng says the most sentimental game of her career was actually the NFC Championship at the Eagles' home stadium, Lincoln Financial Field—a hub for some of the NFL's most notoriously zealous fans.
"That atmosphere, that energy, in front of our home crowd—there's nothing like it," Feng said. "Plus, I knew that would be my last home game. So out of all the games I've been to, that one was definitely the most incredible."
Working for the Eagles has also given Feng additional opportunities to be involved in the community and to promote one of her other passions: preserving the environment.
During a recent trip to the Dominican Republic for their annual calendar photo shoot, the cheerleaders visited some rural communities. They distributed portable water filters to the locals to help address the area's clean-water supply issues. Being proficient in Spanish, Feng volunteered to lead a handful of small seminars to teach the locals how to assemble and maintain the water filters.
Feng says her experiences cheerleading in front of thousands of fans and volunteering in various communities have benefited her PA career as well. She's felt increasingly confident when taking on new challenges and managing high-pressure situations.
[For Two Sets of Triplets, the PA Profession was an Easy Choice]
"Snow is really a renaissance person who's very smart, hard-working, conscientious, down to earth, reliable—everything you'd want in a provider," said Faye Meyers, MD, a family practice physician who is Feng's former collaborating physician. "She represents the growing importance and role of PAs very well. I've worked with many of them over the years and I'm always so impressed. PAs are a tremendous benefit to their patients, and that is certainly the case with Snow."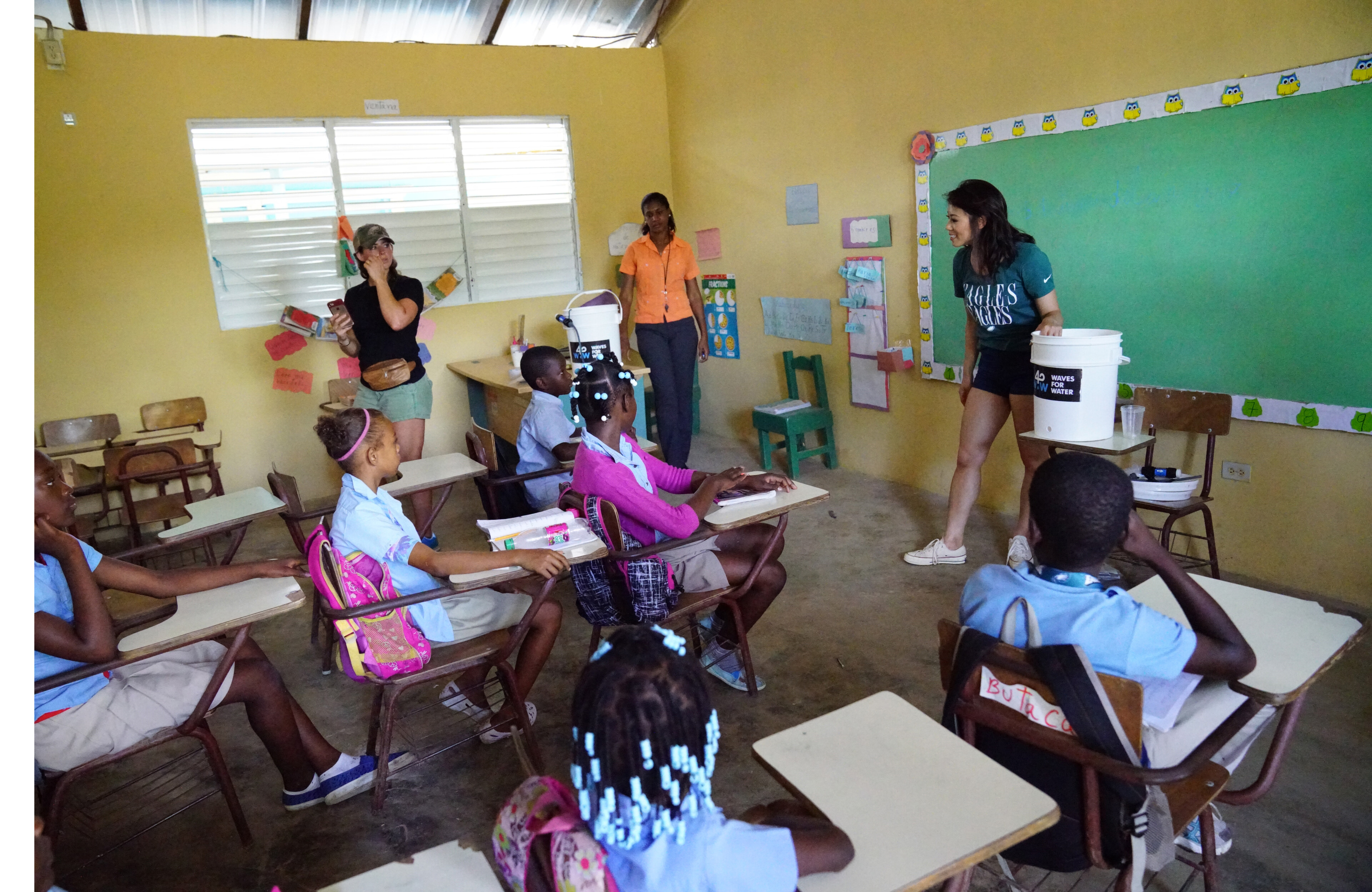 Even outside of the urgent care setting, Feng's had to rely on those PA skills on countless occasions. One of the more recent incidents occurred when a fellow cheerleader, Ally Hanna, fell and injured her wrist during a late-night practice.
"All of the team's medical staff had left for the day, so I went right over to Snow and asked her, 'What do I do? This doesn't look right.'" Hanna said. "It didn't take her long to tell me my wrist was broken and it was probably a Colles' fracture and I needed to get X-rays."
Hanna says even though she trusted Feng and her assessment, she was still in denial and hoped it was just a severe sprain. Sure enough, X-rays the next day confirmed the fracture. And even though Hanna was seeing an orthopedic specialist throughout the healing process, Feng never stopped following up.
[These Determined PAs Have What it Takes to be American Ninja Warriors]
"Naturally, Snow kept checking in on me and helping me with whatever I needed," Hanna said. "It was so reassuring to have an actual PA—who's also a great friend and teammate—practically right there beside me the whole way."
Feng says she's constantly getting calls and text messages from friends and teammates who have an illness or injury and need medical advice. And she's always more than happy to help. But those calls and texts are likely to become less frequent, as Feng decided the 2017 season would be her last as an NFL cheerleader.
She's now able to devote all of her efforts to her work. She especially loves working with kids and eventually wants to focus primarily on pediatrics.
"PAs typically have an extensive skill set, and because of that, we have so many opportunities to challenge ourselves and experience new things," Feng said. "Being a PA can be very demanding, but also very rewarding, so I'm definitely excited about moving forward to this next phase of my career."
Dave Andrews is a freelance writer and public relations professional based in Northern Virginia. Contact him at [email protected].
This article was originally published in March 2018.
Thank you for reading AAPA's News Central
You have 2 articles left this month. Create a free account to read more stories, or become a member for more access to exclusive benefits! Already have an account? Log in.