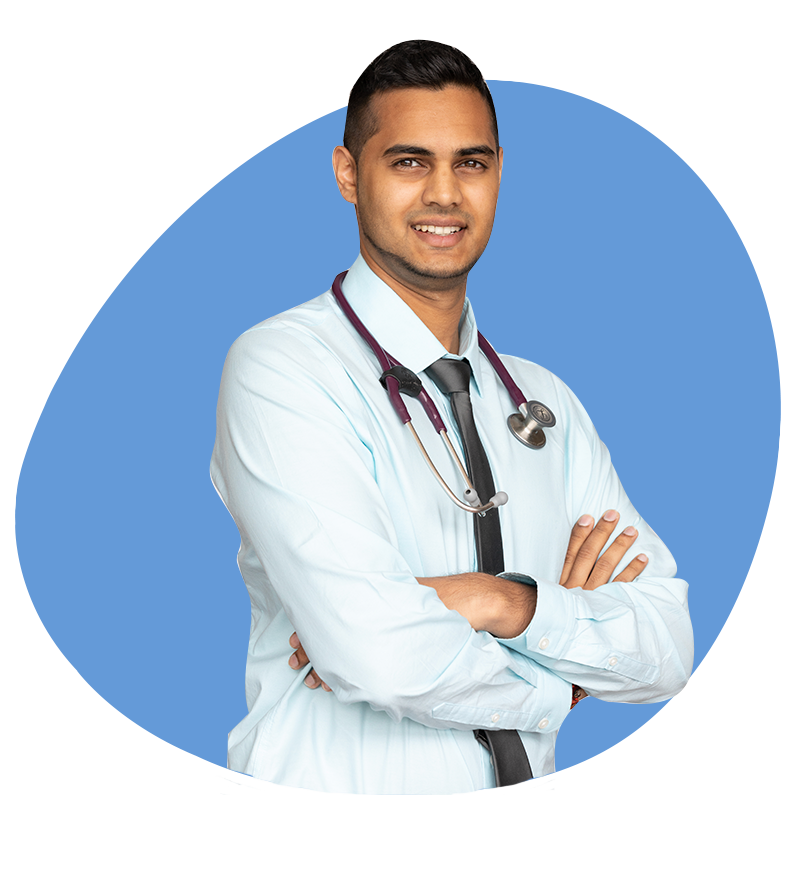 $50/year
Pre-PA Membership
You've set your sights on becoming a PA student. You're working hard on passing prerequisites, gaining healthcare experience, and doing everything you can to stand out on your PA school application. One easy way to do that? Join AAPA with Pre-PA membership and stay ahead of the curve
Check out your new benefit! Join AAPA's online members-only community, Huddle — which includes Ask Me sessions with PA experts and Mentor Match.
This membership option is reserved for individuals who intend to apply for, but are not yet accepted and enrolled in ARC-PA accredited PA programs. Current PA students are eligible for Student Membership, and PA members are eligible for Fellow membership options. AAPA reserves the right to revoke membership at any time.
Get access to PA program application guides, including an application timeline and webinar replays to get you ready to apply.
Tap into exclusive discounts on resources to help with test prep and interviewing.
Know what to expect with career guides, legislative information, clinical news, and more.
NEW! Pre-PA members now have access to Huddle, AAPA's online community.
PA Program Application and Planning Guides – FREE for AAPA members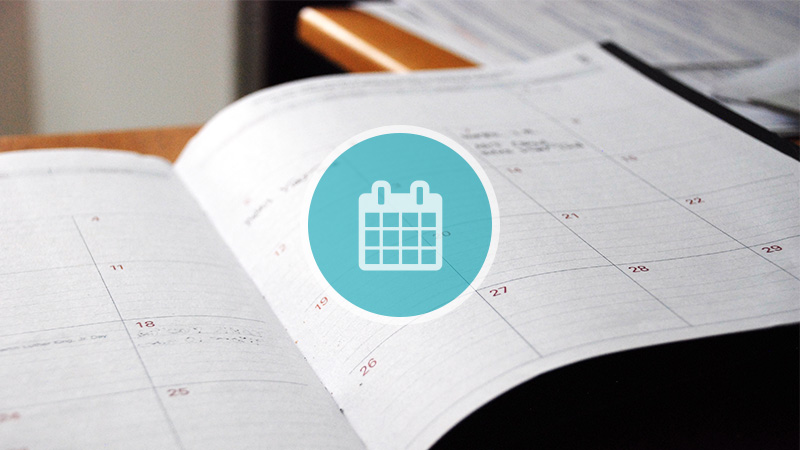 Application Timeline and Checklist
Make sure that you understand the PA program application timeline and don't miss any steps with our handy checklist.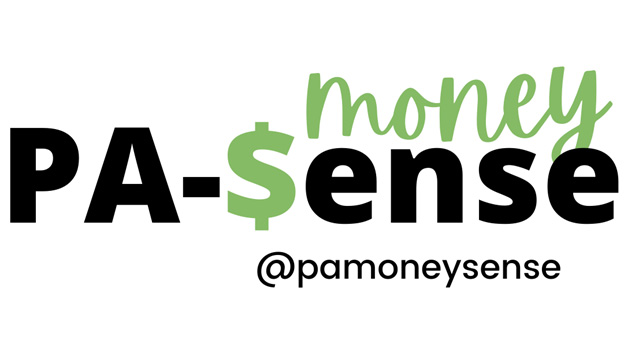 PA Money Sense Interactive Budget Guide
Take control of your finances during PA school with the PA Money Sense Interactive Budget Guide.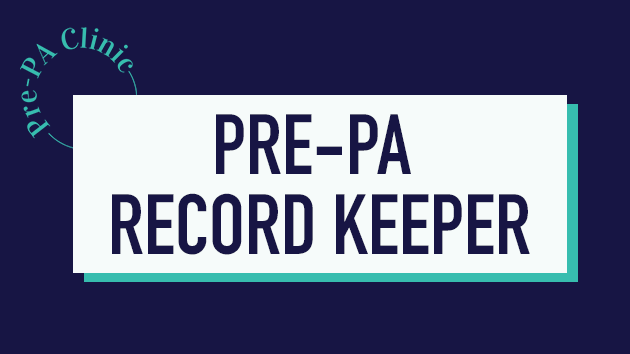 Pre-PA Record Keeper
Applying to PA School can be easy, organized, and stress-free with the Pre-PA Record Keeper.
Online Learning Opportunities
CASPA 101: Everything Pre-PAs Need to Know
Speaker: Savanna Perry, PA-C
Just for pre-PAs! Do you feel confident in navigating the PA school application process on CASPA? This webinar recording walks you through creating a successful application and other details you don't want to miss, as well as mistakes to avoid.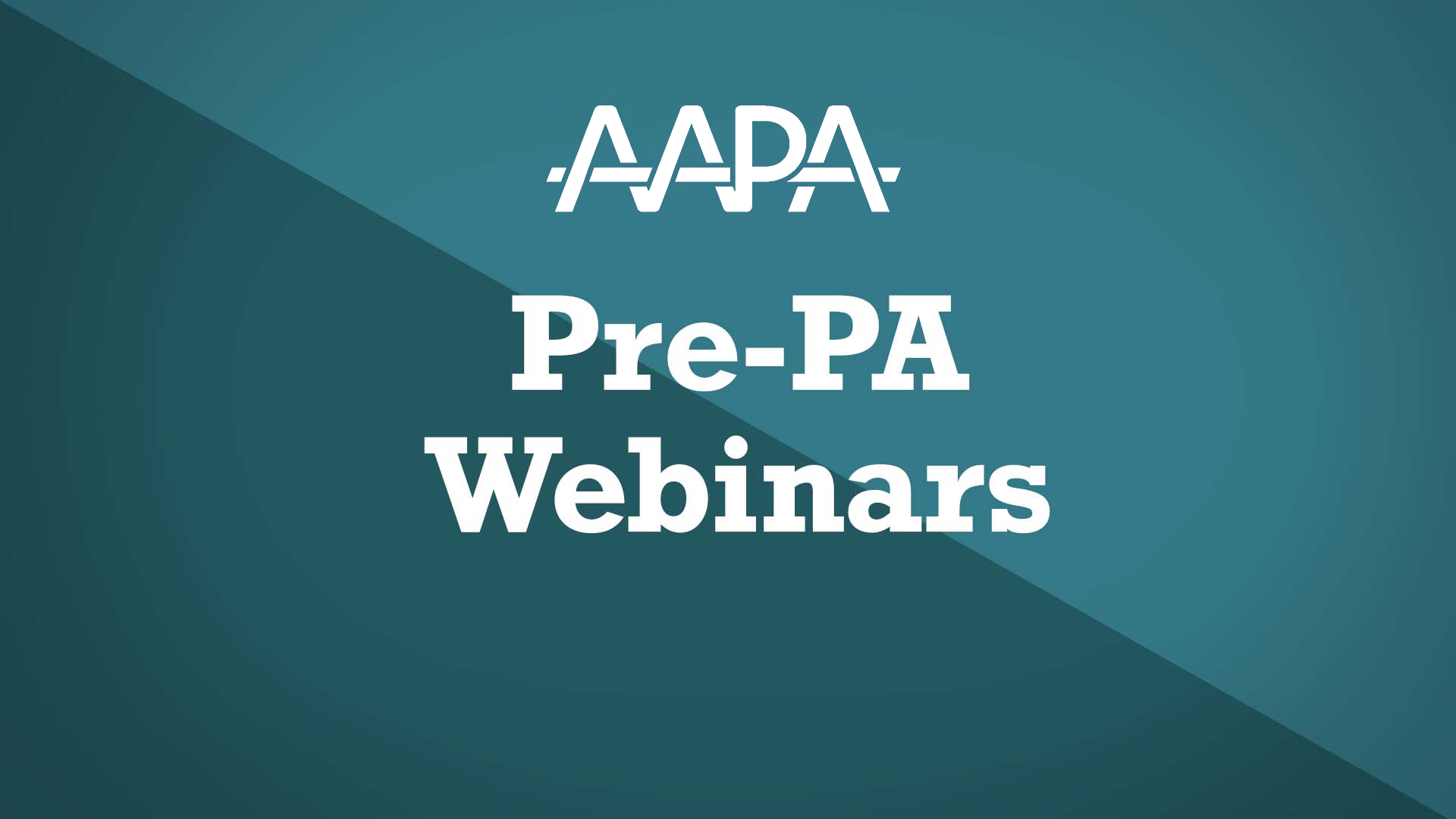 Member Exclusive – Webinar Replay
PA experts walk you through how to ace your PA school interviews, perfect your application, rock your personal statement, and make yourself a competitive applicant!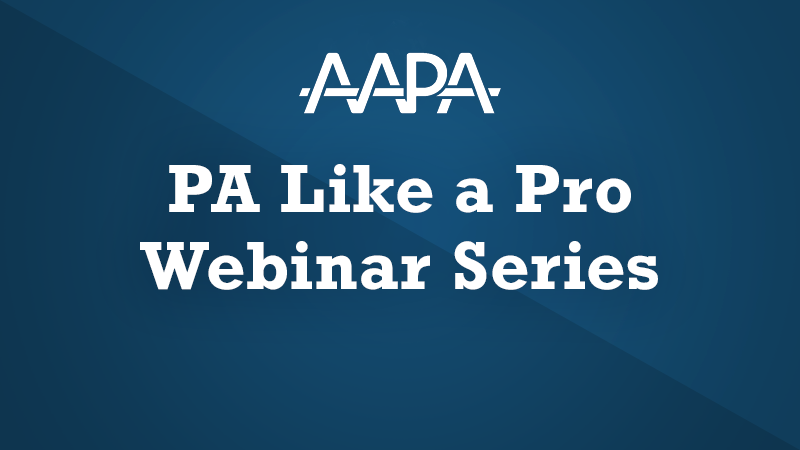 PA Like a Pro Webinar Series
Short, impactful digital learning opportunities geared towards PA students and early career PAs. Don't miss important topics like financial planning and budgeting, job search strategies, and surviving rotations.
Exclusive AAPA Discounts for Pre-PA Resources
With these exclusive member discounts on helpful tools, stay ahead of the curve on deadlines, interviews, applications, and more.
(Current AAPA members can log in to access discount codes.)
Simplify your PA school application journey with MyPAbox – the ultimate tool for pre-PA students. This platform streamlines the process of choosing a program by providing all the information you need in one place, including a user-friendly school match filter that helps you find programs that align with your qualifications, tools to easily track and document relevant experiences, and a built-in CASPA GPA calculator. MyPAbox makes applying to PA school easy and organized!
Get a refresher on Anatomy, Physiology, and Medical Terminology to ease your transition into PA school. Reinforce your foundational knowledge while also being exposed to some pathophysiology along the way.
Assess your strengths as a PA school candidate and get valuable interview prep with the PA Platform.
A team of certified PAs will proofread and edit your personal statement, ensuring your story is unique and your message is clear. Ensure your essay why you will make a great PA student.
Get detailed information regarding all accredited PA programs in the United States, saving time and helping you find your perfect PA program.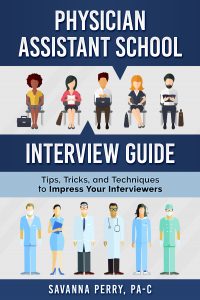 Impress your interviewers with this comprehensive guide, which walks you through necessary preparation steps, breaks down various interview types, and provides 300+ examples of potential questions, as well as worksheets and a mock interview guide.
AAPA Pre-PA members can improve your knowledge, retention, and exam performance with complimentary access to Picmonic PreHealth and Medical Terminology Products including 500+ Picmonics.
Create a plan to improve your overall financial situation prior to PA school and learn how to effectively manage PA school student loans with help from PA 4 Finance. AAPA members are eligible to receive a complimentary 15-minute consultation and a 25% discount on all future consulting services.
You are so excited about getting into PA school and you want to be the most competitive candidate possible, but want some expert help! Our Application to Acceptance Course will show you exactly how to create your strongest CASPA application to get accepted to PA school! From how to choose the right programs, and navigating CASPA, to writing a stand-out personal statement, and crushing your interview, the Application to Acceptance Course has everything you need to take you from a basic application to an outstanding one!