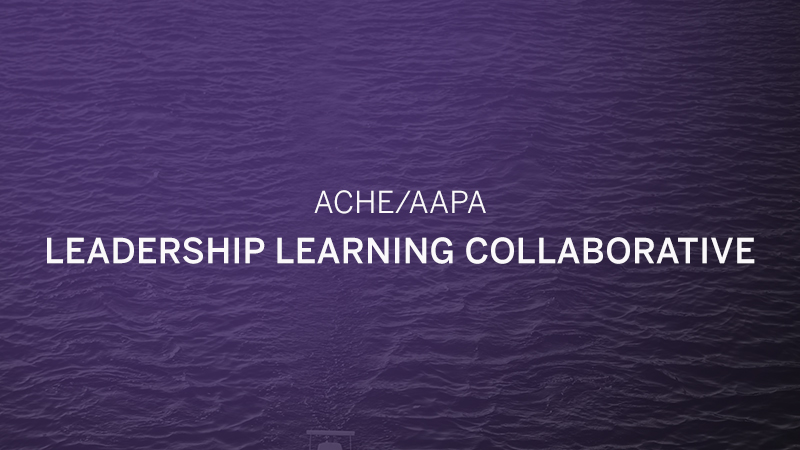 ACHE/AAPA Leadership Learning Collaborative
Target Audience: PAs and NPs | Career Stage: Mid to Advanced | Cost: Varies per Module | Earn 20 ACHE Qualified Education credits
Your First Step Toward FACHE Credentialing
Expand your leadership competencies and increase your impact as a healthcare leader with this program developed by the American College of Healthcare Executives (ACHE) and the American Academy of Physician Associates (AAPA). Revamped in 2022, the ACHE/AAPA Leadership Learning Collaborative allows you to earn up to 20 ACHE Qualified Education credits of the required 36 continuing education credits necessary to sit for the FACHE Board of Governors Exam and become a Fellow. The FACHE credential helps PA and NP leaders to be nationally recognized and certified in healthcare management.
To earn the 20 ACHE Qualified Education credits required to complete the Leadership Learning Collaborative, choose from approved courses offered by AAPA and ACHE. Topics include health equity, clinical informatics, leading effectively in conflict, self-advocacy, quality improvement, and more. Special pricing is available for AAPA members!
In addition to ACHE credit, you may also earn AAPA Category 1 CME credit for the modules in this program. Simply log your CME with NCCPA and select ACHE as the CME provider.
Take the first step that will put you on the path to your FACHE credential. Begin your courses in the ACHE/AAPA Leadership Learning Collaborative today!