American Diabetes Association Offers Free CME on Diabetes Technology
Nine Modules Focus on Incorporating Technology into the Care of People with Diabetes
SPONSORED
September 19, 2022
The American Diabetes Association® is offering free CME to PAs and other healthcare professionals called Making Diabetes Technology Work. It is a nine-part accredited series on modern insulin delivery systems, including CGM-connected pumps.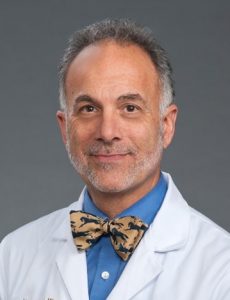 Co-chairs and faculty presenters for this series are Dr. Joseph Aloi, Professor of Internal Medicine and Chief of Endocrinology, Diabetes & Metabolism, Wake Forest School of Medicine in Winston-Salem, North Carolina, and Dr. Samar Hafida, Staff Endocrinologist/ Adult Diabetes, Medical Weight Management Specialist, Clinical Instructor at Harvard Medical School in Boston, Massachusetts. Here, Drs Aloi and Hafida share their insights about the series.
Dr. Aloi: Although some may say I'm overstating, I truly believe that incorporating technology into the care of people with diabetes has been as impactful as the isolation of insulin 100 years ago. Digitally connected glucose meters enable easy sharing and interpretation of blood glucose monitoring data in a way that is far more precise than manually recording glucose in logbooks or bringing your meter to the clinic for visits. Even more powerful are continuous glucose monitoring (CGM) systems.
These devices provide a wealth of data revealing the precise state of patients' glycemic management and enable much more nuanced assessment of the effectiveness of their therapeutic regimen. And they do this all without the finger sticks required with glucose meters.
The COVID 19 pandemic has changed the medical care landscape dramatically and demonstrated the importance of virtual patient visits and remotely monitoring their diabetes management.
Furthermore, modern insulin delivery systems, including CGM-connected pumps that adjust insulin to prevent hypoglycemia and, in some cases, hyperglycemia, as well as smart insulin pens, have taken the guesswork and imprecision out of our patients' insulin therapy regimens. The proliferation of smartphones and the myriad diabetes-related apps available for use offers real opportunity to improve patients' engagement in their own health care. Together, these technologies have forever changed the delivery of diabetes care and greatly enhanced our ability to help our patients improve their diabetes outcomes and quality of life.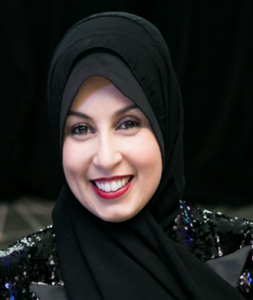 Dr Hafida: We developed the content for this CME to help our fellow healthcare professionals understand better how to harness the power of technology to improve the lives of patients with diabetes. Whether you are just considering the possibility of implementing technology in your clinic or have already embraced some forms of technology but want to learn more about others, there's something to meet your needs.
Although we encourage participants to view the entire series from start to finish, we recognize that clinicians' lives are especially busy in these challenging times. Thus, ADA has made each module available as a stand-alone program, and you can choose how many to view and in whatever order works best for you.
The entire series, Making Diabetes Technology Work, is offered free of charge.
Dr. Aloi:  In Module 1, Michele Laine, APRN, opens the series "Diabetes Technology Today: An Overview of the Latest Devices to Help People with Diabetes Optimize Glycemic Management and Improve Outcomes." She reviews available types of CGM systems, insulin pumps, and smart insulin pen devices, with a case study of how technology can help our patients.
In Module 2, Dr. Mansur Shomali, presents, "Why Using Diabetes Technology Is More Important Than Ever." He summarizes the latest recommendations and evidence supporting the use of modern diabetes devices and concludes with a framework showing where each type of technology best fits into clinical management.
In Module 3, Dr. Viral Shah will walk you through a new way of assessing glycemic management based on CGM-derived metrics. He explains the limitations of relying solely on A1C to evaluate therapy effectiveness and explains how to interpret the standardized Ambulatory Glucose Profile reports provided by CGM systems.
With so many types of technology now available, how do you know which types will benefit an individual patient? That's the topic addressed by PA Michael Cronyn, in Module 4. His presentation is titled "How to Select the Best Diabetes Technology Options for Each Patient's Needs."
Dr Hafida: Once we have a basic understanding of the types of technology available and the types of patients who can benefit from them, we get into more detail in Module 5, titled "Basics of Therapeutic Decision-Making in Diabetes Using Continuous Glucose Monitoring Data." Dr. Sean Oser explains the different types of CGM systems, describing professional versus personal CGM, real-time versus intermittently scanned CGM systems, and sensors that attach via a subcutaneous filament versus those that are implanted surgically.
His presentation includes instructional videos from Joe and me showing step-by-step how to apply and activate CGM sensors in the clinic. He then provides case studies showing how the use of diabetes technology can inform patient-centered clinical care.
In Module 6, "Deploying Diabetes Technology Effectively in Complex Type 2 Diabetes Cases," Joe and I take the discussion further, focusing on the benefits of technology use in several cases featuring patients dealing with more complicated circumstances.
In Module 7, Dr. Eden Miller and Dr. Eric Johnson, offer a practical approach to implementing technology, based on their own experience. Their presentation, titled, "Connecting the Dots: Efficiently Managing Workflow and Logistics for Remote Monitoring of Patients with Diabetes," walks viewers through the steps needed for successful virtual patient visits with tips for setting up your clinic to optimize technology use.
Moving to a different, but very popular form of diabetes technology, Dr. James Chamberlain provides an informative review of the many different diabetes-related smartphone applications in his presentation in Module 8 titled, "Improved Diabetes Care? There Are Apps for That!" In addition to highlighting some of the most widely used apps, he discusses the benefits and challenges of incorporating these tools in clinical practice and outlines some best practices for supporting their use with patients.
Finally, in Module 9, we bring the discussion back to the most important topic of all, with "Engaged and Empowered: How Technologies Can Encourage Involvement, Increase Motivation, and Improve Outcomes for People with Diabetes." Psychologist Dr. Mark Heyman and Dr. Jenise Wong welcome you into their informal but highly informative discussion about how diabetes technology can facilitate patient engagement.
They provide a realistic view of both the positives and potential challenges of adopting diabetes technology. They offer tips for helping patients reap the benefits of and minimize the potential downsides to using these tools in daily life.
We hope this series will serve you well as you consider using or expand your use of these game-changing technologies for your patients with diabetes.
Get 2021 CME credits at no charge. Enroll in Making Diabetes Technology Work today.
Editor's note: This article originally appeared in November 2021.