PAs Share Experiences of COVID-19 Impacts on Patients With SUD
Two PAs Share Their Expertise and Perspectives
August 19, 2021
By Kate Maloney
In December of 2020, the Centers for Disease Control and Prevention (CDC) released data that showed overdose deaths accelerated due to the COVID-19 pandemic. "The disruption to daily life due to the COVID-19 pandemic has hit those with substance use disorder (SUD) hard," said CDC Director Robert Redfield, M.D.1
As the world continues to grapple with the ongoing pandemic, and patients with SUD may be experiencing continued isolation, we reached out to two PAs who work with this patient population to learn more about their experiences and perspectives.
Drug Courts in New Mexico
Debbie Newman, MPAS, PA-C, MPH, has been working with the drug courts in New Mexico for the last four years, as well as practicing as a PA in various locations and settings including detox/residential facilities and outpatient SUD management. The adult drug court and adult treatment court in New Mexico offer treatment-based programs that provide alternatives to prosecution for those who are charged with felony drug crimes. "We work hard," she said, "to manage clients struggling with any number of substance use disorders and serious mental illnesses, prescribe medications when appropriate, assist with housing and transportation, employment — whatever is needed to help these clients get their lives back on track."
Newman believes strongly that medication-assisted treatment is best for these clients. When COVID-19 surged, she was frustrated that New Mexico did not allow healthcare providers to prolong prescriptions for OUD for the patients who needed them. She attended a webinar where a physician in California talked about how both telemedicine and prolonged prescriptions (e.g. 30-day prescriptions vs. 10 day) were really helping him meet his patients' needs during the very first days of the pandemic. "Given all the dangers and the unknowns at the time, it was very sad to see these patients who have OUD have to go to the pharmacy every 10 days to refill their life-saving medication."
Newman also experienced other patient issues related to SUD and the pandemic. Her patients experienced problems with access to care and adherence to therapy along with the social and economic burdens placed on an already at-risk population. If a patient needed a high level of care, for instance, facilities were mandating COVID-19 testing, influenza vaccines, etc. These facilities were already limiting beds due to COVID-19.
"For people struggling with SUD," Newman said, "and with limited resources, the challenge of going place-to-place to get these things accomplished were enough of a barrier to refuse treatment. The facts speak for themselves when we see that social isolation was a direct cause of the incredibly high death rates related of overdose deaths during the pandemic."
Newman learned about the role of vaccine navigators from the Addiction Policy Forum. She decided that her courts needed to institute something similar. The vaccine navigator talks to the drug court clients about the importance of the vaccine and helps them get appointments. Newman says they have been very successful at getting clients vaccines.
"COVID-19 has exposed problems," Newman said. "There have been level-headed, methodical approaches to combating the pandemic, and there have been other, less effective approaches. I've seen them both. Honestly, [the U.S.] was totally unprepared for something like this, and I hope we really think about disaster planning for the future."
Newman is a speaker for American Society of Addiction Medicine, on its program planning committee, and also serves as assistant editor for ASAM Weekly.
Treatment Clinics in Pennsylvania
Bernard Stuetz, PA-C, MA, works with patients who have SUD in two clinics in the greater Philadelphia area. He works in both a methadone maintenance clinic, where drugs are administered to patients on-site, and a suboxone (buprenorphine) treatment program, where patients check in with their providers and receive a take-home prescription. "I generally see patients with SUD who are in recovery and have already been through the biggest change in their lives," Stuetz says. "They have learned to live without a substance they had relied on."
Given that his patients have already committed to changing their lives, Stuetz generally found that his patients were cooperative and understanding of the changes COVID-19 brought to their treatment. "SUD patients were very flexible about any new regulations," Stuetz says. Stuetz did start seeing some patients via telemedicine but did not move completely away from in-person visits. "Methadone is a liquid given at the clinic," Stuetz explains. "So we partitioned the office for social distancing, spaced out appointment times, masked up, and kept seeing patients."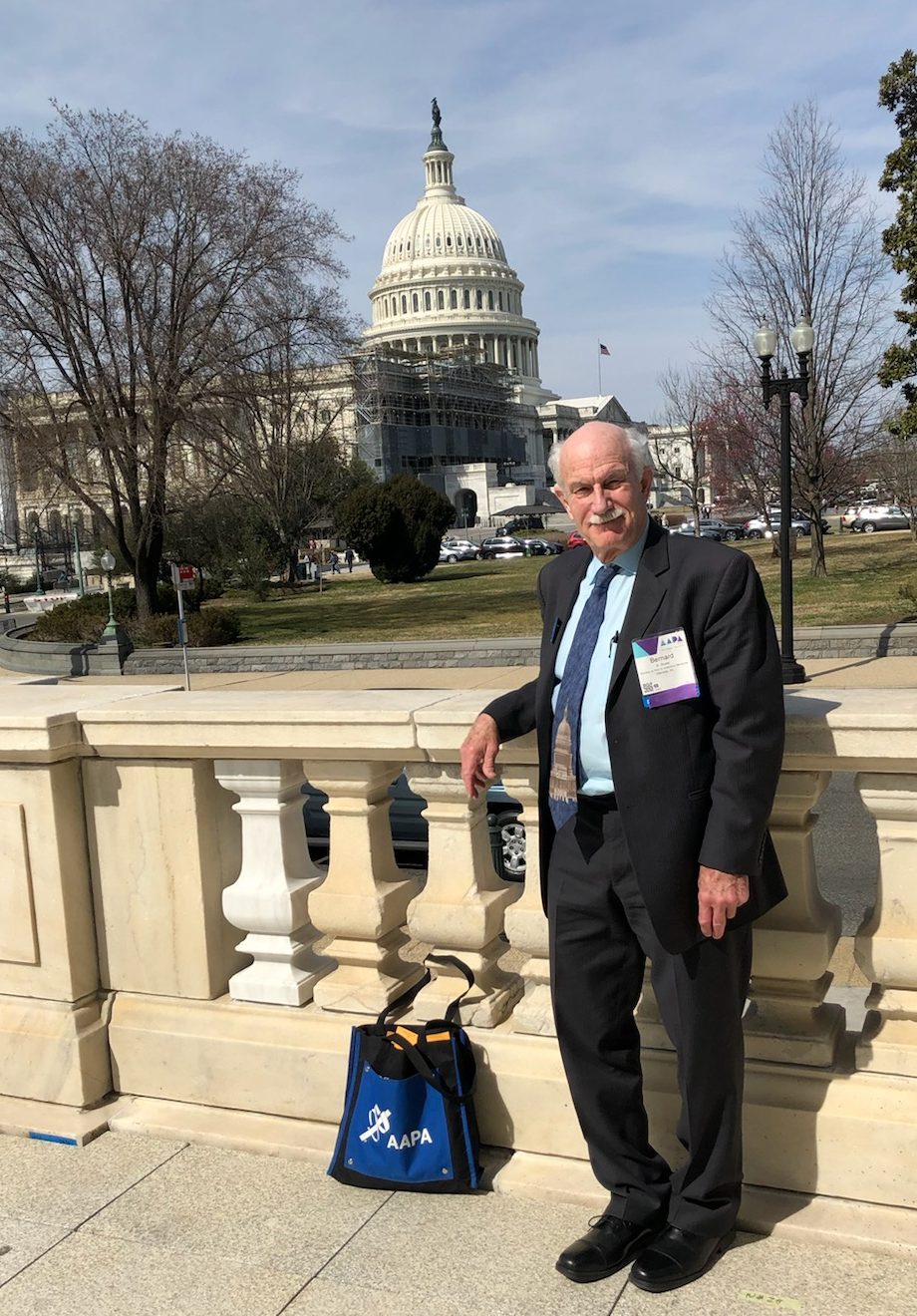 Stuetz, like Newman, strongly believes in the importance of prescription medicine for patients who have SUD. "SUD is complex, but it is treatable," Stuetz says. He believes that PAs are integral to the nation's response to the opioid epidemic. "We are really needed," he says. "We are needed to see these patients, talk with them, prescribe their medicine."
Throughout his PA career, Stuetz has been actively lobbying his state and federal legislators to include PAs as part of the response to the opioid epidemic. Stuetz, the director of federal affairs for the Society of PAs in Addiction Medicine (SPAAM), supports increased access to medication-assisted treatment (MAT) for patients who have SUD. He is currently focused on lobbying state and federal legislators to lessen barriers to treatment so that PAs may treat more patients who have SUD.
"SPAAM's work educating stakeholders in state and federal government has advanced PAs to where we are now," Stuetz says. "There is more work to be done so that PAs can effectively provide care for their patients who have SUD."
References
1Overdose Deaths Accelerating During COVID-19
Kate Maloney is AAPA senior manager, Corporate Communications. Contact her at [email protected].
You May Also Like
Buprenorphine Practice Guidelines: What You Need to Know
Society of PAs in Addiction Medicine
New Guidelines for Buprenorphine Treatment Provide Exemption to Burdensome Training Requirements
National Institute for Drug Abuse (NIDA) guidelines
Thank you for reading AAPA's News Central
You have 2 articles left this month. Create a free account to read more stories, or become a member for more access to exclusive benefits! Already have an account? Log in.