Adrenaline Junkie: After 22 Years in Air Force, Pamela Lucas Now President of Veterans Caucus
Lucas Focused on Disaster Planning and Healthcare Response During Military Career 
July 16, 2021
By Kate Maloney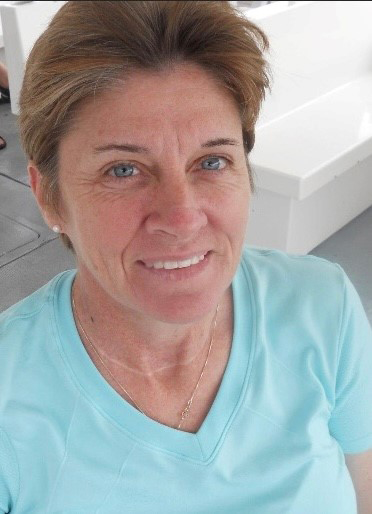 When Pamela Lucas, PA-C, DFAAPA, finished her undergraduate degree, it was with the intention of being a career physical therapist (PT). Almost right away, though, she knew that being a PT was not a great fit for her.
"I was an adrenaline junkie," she recalls. She found her work as a paramedic more exciting – and rewarding – than her PT job. So she decided to go back to school and completed the combined University of New Jersey/Rutgers University three-year PA program. After graduation, she couldn't stay in New Jersey; PAs were not yet practicing in the state. Following in the footsteps of her father and brother, she decided to join the Navy.
"I loved the Navy," Lucas says. "I knew I needed to start somewhere, hone my skills, and the Navy seemed like a great fit." After her first tour, the Navy demanded she deploy unaccompanied for 18 months to Keflavik, Iceland. Lucas, who had a six-month-old baby at home, asked her assignment officer to make the deployment longer and let Lucas bring her family with her. The assignment officer refused. Lucas looked for other options.
It was a wrong phone number that led to Lucas spending the next 22 years as an active-duty PA in the Air Force. "Once I decided I wasn't going to leave my six-month-old, I called what I thought was a reserve recruiter," she remembers. "As it turned out, it was an active-duty Air Force recruiter." So began her Air Force career, which lasted over two decades, spanned the globe, and was a wonderful fit for Lucas and her family.
[Wherever you want to go in your career, AAPA can help – join or renew your membership today]
Disaster Planning in the Air Force
Lucas first worked in the Hampton Roads area in a variety of capacities. She coordinated rotations for PA students and training for new graduates. She practiced clinically in family practice and urgent care, which she loved. She served as the executive officer for the commander of the Langley Air Force Base hospital in Hampton, Virginia. In that role, she was first exposed to disaster planning. Disaster planning was a perfect field for Lucas; she likens disaster planning to her days as a paramedic. "There were a lot of similarities. As a paramedic, you plan and you practice, and then there's a mass car accident and you're ready to go," she says.
After nine years in Hampton Roads, Lucas and her family relocated to San Antonio, Texas. There, she worked as an assignments officer – matching military medical personnel to open billets throughout the world. "If there was a need for a pediatric physician at Kirkland Air Force Base, I'd find a physician to send them," she explains. Lucas enjoyed the assignment in San Antonio, especially as she met her career-long mentor, Lt. Gen. Bruce Green, who eventually served as the Air Force's surgeon general.
Green knew of Lucas's penchant – and interest in – disaster planning. He moved her to Lackland Air Force Base's Wilford Hall, the Air Force's flagship medical facility, where she focused solely on disaster planning and response. San Antonio was well prepared for a disaster, according to Lucas. Once a month, the city would have representatives from all of their first-responder units – hospitals, fire departments, rescue squads, police departments, and more – meet downtown. These disaster planning meetings allowed attendees to meet each other, face to face, and for the interprofessional team to coordinate, check and make sure all their radios connected, and talk through logistics.
When Hurricane Katrina hit, San Antonio was ready to accept over 10,000 displaced persons from the New Orleans area. Lucas was on the front line of the disaster response, coordinating with her other first-responder counterparts. The disaster planning team stood up command centers, secured hospital beds, and had ambulances waiting on the tarmac when planes landed to take patients to the correct hospitals. "It was so well coordinated," Lucas says. "As a PA and an Air Force officer, I was able to be in control of the medical command center, to be helping these people who needed help badly. It was exactly what I wanted to be doing."
[How PAs Can Use Their Skills in Disaster Medicine]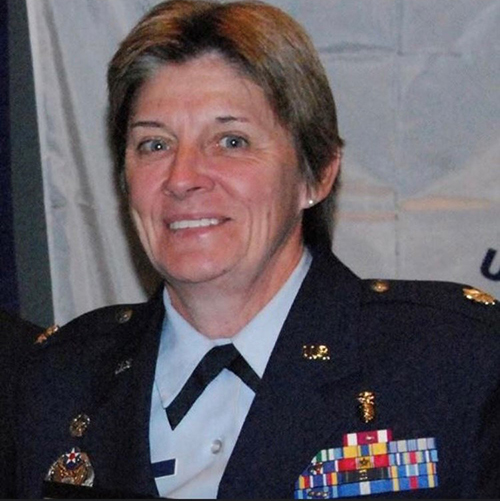 Sexual Assault Policy in Sarajevo
In 2008, Lucas deployed to a NATO base in Sarajevo, Bosnia and Herzegovina. There, she was one of three healthcare providers who oversaw 36 countries. Lucas made the most she could out of the outdated equipment and supplies. She quickly realized that what she'd learned in PA school 16 years before had not yet been taught to some of the healthcare providers who came to train in Sarajevo. Lucas reached out to her PA colleagues and asked them to gather up their old textbooks and collect them on their respective bases. "It was a book drive that helped bring American knowledge of medicine to countries that had not yet been exposed to it in any way," Lucas says. "You realize that we're spoiled in America when you experience something like that."
One of Lucas's proudest career moments came in Sarajevo. It didn't take her long to recognize that there was no procedure for patients who had been sexually assaulted. She set out to remedy the problem. She wrote policy for the country on what to do; she attained rape kits for the country to use; she taught providers about how to conduct exams on sexual assault victims; and she explained the importance of maintaining the chain of evidence during a sexual assault case. Lucas's policy still stands to this day.
[Servicemember Called to Serve as a PA: William Eisenhart]
Becoming President of the Veterans Caucus
Lucas has now retired from the Air Force and moved back to the Hampton Roads area. But she continues to advocate for the PA profession and PAs in the military as an active member of AAPA's Veterans Caucus. On July 1, she became the Veterans Caucus president. "We changed our bylaws this year to allow non-military PAs and friends of veterans to join," she says. "We want people to know that the Veterans Caucus is not just for veterans. We support all PAs and the PA profession." Each year, the Veterans Caucus hosts a CME event Topics in the Tropics. 2020's event was postponed due to COVID-19, and Lucas is hopeful this year's is even more well attended than usual. "It's the 30th year of the Veterans Caucus," Lucas shares. "We're hoping to get a lot of attendees to Cancun this December. Not only will we learn with CME, but we want to celebrate the PAs who started the caucus, and our profession's military roots. Come on!"
Kate Maloney is AAPA's senior manager, corporate communications. She can be reached at [email protected].
You May Also Like
Veterans Caucus
Topics in the Tropics
How PAs Can Use Their Skills in Disaster Medicine
Servicemember Called to Serve as a PA: William Eisenhart
Thank you for reading AAPA's News Central
You have 2 articles left this month. Create a free account to read more stories, or become a member for more access to exclusive benefits! Already have an account? Log in.