Could Rheumatology Be the Right Specialty for You?
AAPA's Rheumatic Learning curriculum delivers a patient-case based simulated experience
January 4, 2021
A woman in her mid-40s had been diagnosed with fibromyalgia when she first came to see Julia Swafford, PA-C. The patient's joints and hands ached but swelling – a debilitating condition for the woman – wasn't always present during appointments. Swafford, who works in a Michigan practice with three internal-medicine physicians and two rheumatologists, urged her to return as soon as the swelling recurred.
When that happened, Swafford ordered lab work, which revealed elevated inflammation. She performed an examination, did blood work, and took x-rays. Swafford concluded that the patient had rheumatoid arthritis and prescribed a steroid. The woman's pain decreased in subsequent months, she missed fewer days of work, and even returned to college.
Register for Rheumatic Learning
"It's exciting to see a patient who might've been shoved under the rug with fibromyalgia. It's gratifying to see how well she's done, how she's steadily improved over time and can complete her degree and not be on disability. She was worried about how she would be able to take care of her kids," Swafford said.
The challenge of reaching the correct diagnosis appeals to Swafford, who called the case a "puzzle" that's typical in rheumatology.
Rheumatology faces personnel shortages
Swafford is one of a small cadre of PAs – 400 to 500, based on AAPA's annual salary survey, said Eric Peterson, AAPA's senior director for education and quality – practicing in rheumatology across the United States. The specialty faces personnel shortages that may worsen as the population ages while rheumatologists retire.
That's why AAPA is co-sponsoring Rheumatic Learning, a series of 4 interactive modules and 4 short animated videos. Developed in partnership with The France Foundation, this CME features simulated patient cases on two of the most common rheumatic conditions: Rheumatoid Arthritis (RA) and Psoriatic Arthritis (PsA). You'll also learn about the MOA of DMARDs and reinforce your knowledge of the pathological mechanisms of RA and PsA.
[Earn free or discounted CME – join or renew your membership today]
AAPA's strategy for encouraging PAs to consider the specialty includes expanding rheumatology preceptorships for students, Peterson said.
Increasing need for PAs in rheumatology
ACR's 2015 Workforce Study Report found 4,994 rheumatologists practicing in the United States, or one per 42,000 adults; the 327 pediatric rheumatologists countrywide equated to one per 229,000 children.
The organization "should strongly consider optimal strategies for increasing the numbers of NPs and PAs to augment the workforce and access-to-care," the report said. NP and PA-provided care for patients needing "laboratory monitoring, those with chronic conditions, and those requiring a greater focus on education and coping skills can lead to better patient outcomes and more efficient utilization of rheumatologists' time," the report stated.
AAPA is promoting Rheumatic Learning because "it's a public-health issue and a workforce issue," Peterson said. "It's an opportunity for PAs. There's no reason for more PAs not to be [working] in rheumatology." The Rheumatic Learning series will include patient videos, animations, and interactive elements for quick review by busy PAs and NPs.
Specialty attracts problem solvers
The specialty is personality-driven, attracting those "who like to do problem solving" and want to treat patients with "lifelong conditions that you have to get them oriented to," said Tony Giannelli, MsA, PA-C, DFAAPA, Senior PA, Great Lakes Center of Rheumatology, and president of the Society of PAs in Rheumatology. "It's hard. You don't just waltz into rheumatology. You almost have to be drawn into it."
For Benjamin Smith, PA-C, DFAAPA, a professor in Florida State University's PA Program who's worked in rheumatology for nearly two decades, the specialty holds appeal, in part, by extending beyond the joints. He cited lupus and rheumatoid arthritis, which can affect the heart, blood vessels, and skin.
"Everyone's looking for rheumatologists"
Smith fell into his career upon receiving a job offer in a rheumatology practice, and quickly came to embrace the work. The single-physician practice hiring him had had a six-month wait for appointments, but the wait time dropped to three weeks soon after Smith was hired.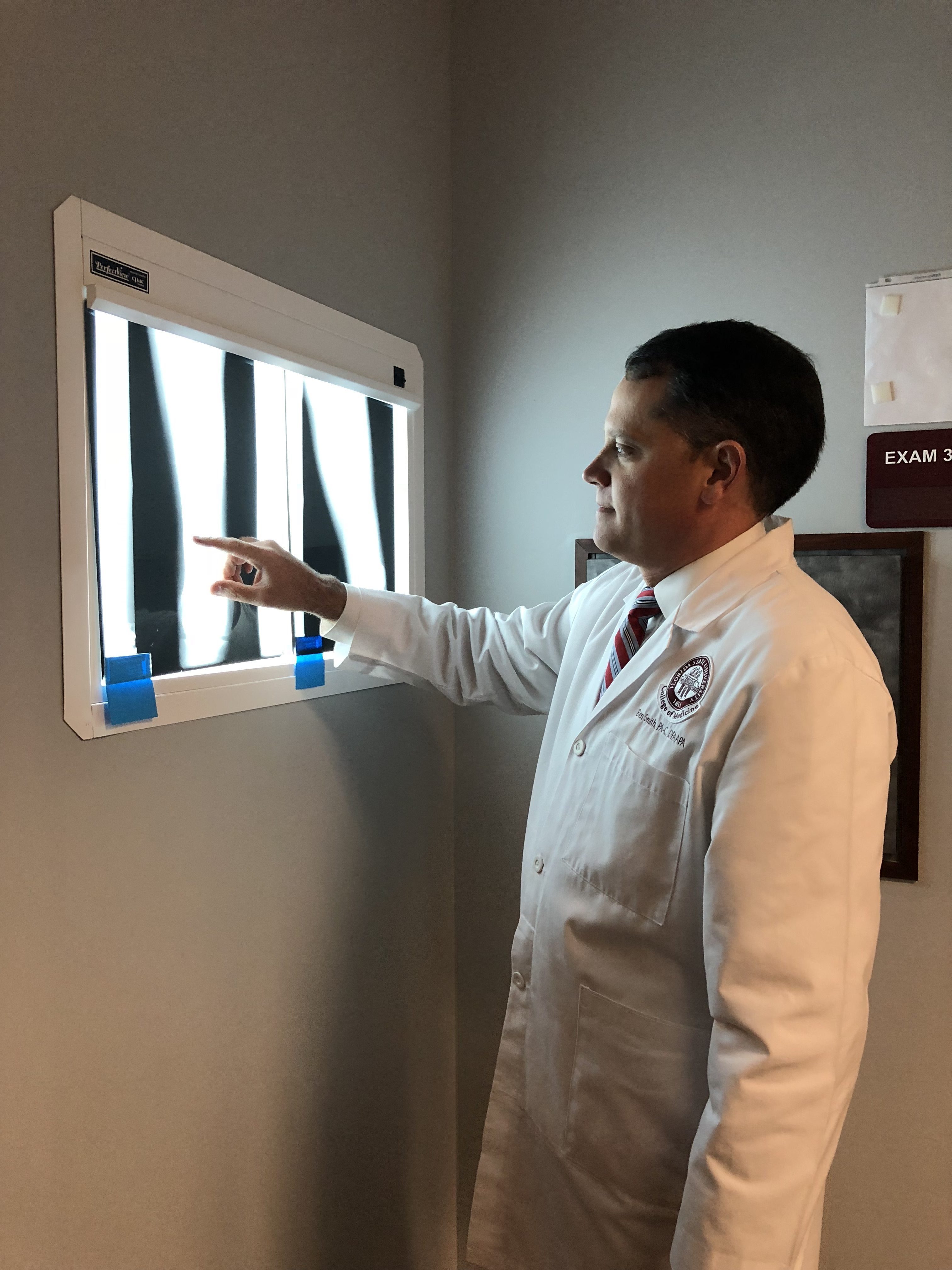 "That's the point: PAs can be that additional provider," Smith said.
Said Giannelli: "Everyone's looking for rheumatologists – everyone. PAs with a couple years of rheumatology experience under their belt will get a job immediately. Everyone who's got a position now is being kept happy. Every practice is holding on to their PAs.
"That goes back to the kind of personality attracted to rheumatology. It is not straightforward. It is something you have to get a sense of, a feel of. Positive labs don't necessarily make a diagnosis; negative labs don't necessarily rule it out. You have to be a detective. It's challenging."
For more information about Rheumatic Learning, please contact Karlee Renninger: [email protected].
More Resources
AAPA 2019 CME: Rheumatology for the PCP
AAPA 2019 CME: Advances in the Diagnosis and Treatment of Rheumatoid Arthritis
This article was originally published on May 14, 2019.
Thank you for reading AAPA's News Central
You have 2 articles left this month. Create a free account to read more stories, or become a member for more access to exclusive benefits! Already have an account? Log in.