"Your PA Can Handle It": New Ad Resources
Messages Remind People of Value of Profession
March 30, 2018
AAPA is pleased to announce the rollout of a new suite of advertisements to raise awareness and understanding of the PA profession.
These materials were created for AAPA constituent organizations, particularly state PA chapters, to use as part of outreach activities.
"PA leaders have long desired advertisements that remind people of the value of the profession—that PAs are trusted to provide high quality, comprehensive medical care and improve patient access," said Jenna Dorn, AAPA CEO. "The profession's clear vision for its future, prudent management of AAPA resources, and a new media environment that offers cost-effective online advertising opportunities have enabled AAPA to fund the creation and production of these compelling ads.  We look forward to working with AAPA constituent organizations to maximize their visibility."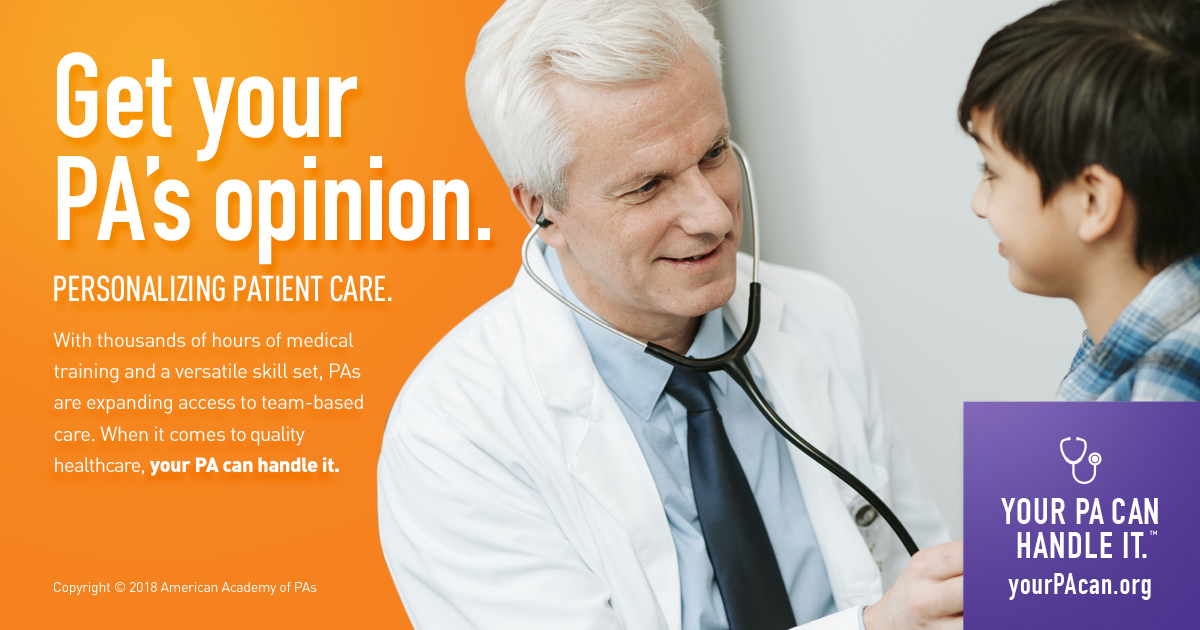 Ads include video, print, radio, billboards, digital and social media components. Language consistent throughout the campaign is the following:
"With thousands of hours of medical training and a versatile skillset, PAs are expanding access to team-based care. When it comes to quality healthcare, your PA can handle it."
The ads were created in partnership with Red Deluxe, an agency in Memphis, Tennessee, and filmed in Nashville in January 2018. AAPA is already working with a number of constituent organizations on how to best use these ads to meet their objectives.
In addition to advertisements, AAPA updated or created additional collateral materials to educate stakeholders about the PA profession.
The ads and educational materials are available for AAPA members here.
For questions, please contact [email protected].
Thank you for reading AAPA's News Central
You have 2 articles left this month. Create a free account to read more stories, or become a member for more access to exclusive benefits! Already have an account? Log in.