The Ethical Intersection of Healthcare and Technology
Randall Owen, PA-C – Fellowship in Bioethics
September 1, 2017
By Dave Andrews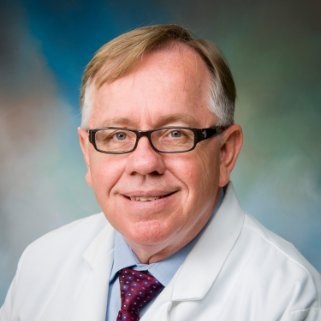 Technology has completely transformed how we work, shop, travel and communicate. It plays a role in nearly every facet of life, and increasingly so in healthcare.
Yet, despite the immense impact technology has had on healthcare, some believe the industry has a lot of catching up to do.
Compared to many other industries that quickly embraced and continually leveraged the benefits of technology, healthcare has been slow to adapt, according to PA Randall Owen of PhysicianOne Urgent Care in Glastonbury, Conn.
Owen knows this as well as anyone—prior to becoming a PA, he had earned advanced degrees in electrical engineering and bioinformatics, then worked as a software engineer and engineering project manager for more than 20 years.
He says changing careers was one of the best decisions he ever made. And his tech-heavy work history is part of what drives much of his research today.
One of his primary concerns for today's healthcare is the inability of most electronic medical record systems to efficiently share information among various providers and health systems.
"It's just crazy to have [EMR] systems that are isolated silos that don't talk to each other," Owen said. "Patient data continually gets locked up in one system, making access to that data difficult or impossible. This really is a moral and ethical issue because it not only affects quality of care, but it may even impact patient safety."
Owen is confident the interoperability of EMRs will improve, but not soon enough. As a result of his ongoing research, Owen is working to contribute to new policies that will spur EMR vendors to develop the solutions needed to allow the full potential of these systems to be realized.
To further explore this topic and many other ethical challenges facing healthcare, Owen recently participated in the yearlong Fellowship in Bioethics program at Harvard Medical School.
A wide range of professionals participated in the part-time program, which afforded Owen the opportunity to hear and discuss many different perspectives on the ethical challenges in healthcare.
Naturally, mingling a dozen healthcare professionals from different fields together in one cohort often produced very diverse viewpoints, especially on such topics as end-of-life practices, ownership of genomics data, neuroethics and healthcare reform.
Once a week, they would attend seminars, hear from guest lecturers and review interesting articles and cases, and share insights from their individual research projects. Owen says several of the discussions and lectures opened his eyes to many more challenges in healthcare he had not previously considered.
"Underlying moral and ethical issues are constantly popping up in healthcare, no matter what your role or specialty is," he said. "But most of the time in clinical practice, we just do our job and don't think about those issues too often. Fellowship programs like these allow the participants to take a step back and gain a broader perspective of the issues."
The program was founded more than 25 years ago, and since then, over 200 healthcare professionals have participated. All of them have professional working experience, which according to the program's director, Mildred Solomon, adds a great deal of real-world insight to the weekly sessions.
"What I often hear from those who experience the program is that it's been transformative," said Solomon, who is also a professor of anesthesia at Harvard Medical School. "It's helped them develop their analytic thinking in the context of their professional lives, enabling them to apply new ways of thinking to the practical problems they face."
Though the debates continue on many of the ethical concepts the fellows researched, the effect of the program was undeniably positive for Owen.
"Just by becoming more aware of these types of issues and giving them some critical thought, it makes for a better clinician and it opens up other possibilities," Owen said. "I only wish I could've done it earlier in my career. I really enjoy the clinical side and working with patients, but I also love doing research. Now, I get to do both."
After completing the fellowship, Owen was appointed to serve as presidential scholar in healthcare and technology at the Hastings Center, a nonprofit organization dedicated to bioethics research. In that role, he is focusing on the moral and ethical issues related to the application of artificial intelligence to clinical medicine and medical research. In the fall, he will also begin working toward a Master of Bioethics degree from Harvard Medical School—all while continuing to practice in urgent care.
"It might seem like a lot, but this is what I love," Owen said. "For me, this is an avocation. I'm a firm believer in lifelong learning, and medicine is certainly one of those things that should be lifelong learning."
Dave Andrews is a freelance writer and public relations professional based in Northern Virginia. Contact him at [email protected].
Thank you for reading AAPA's News Central
You have 2 articles left this month. Create a free account to read more stories, or become a member for more access to exclusive benefits! Already have an account? Log in.