Mittman Enhances PA Profession Through Leadership and Advocacy
PA's 40-Year Career Focuses on Activism
July 25, 2017
By Eileen E. Denne, CAE
Although lots of PAs have enjoyed decades-long careers, not many have profoundly influenced the profession in the same ways as David E. Mittman, PA, DFAAPA.  Mittman has been a true trailblazer, creating opportunities for PAs to practice in the Air Force Reserves, to practice in the state of New Jersey, to join the New York State Society of PAs (NYSSPA), and to advocate for greater PA-NP collaboration, among other things.
"Giving back more than I took was always important to me," Mittman said during a recent interview. "Being a PA leader was, and is, the greatest professional decision I have ever made."
Mittman is a current member of AAPA's Board of Directors, and also served on the Board from 1982-1984 as well as chairing a number of committees. He received the AAPA Public Education Award, and the Lifetime Achievement Award from both NYSSPA and the New Jersey State Society of PAs. Mittman was observed recently on the floor of the House of Delegates at AAPA 2017 in Las Vegas, both asking questions and commenting on policy decisions.
"I love being a board member today as it is where my life experience and overall accumulated learning can do the most good. I am surrounded by friends on the board whom I know care about the profession deeply and want to see it succeed beyond all our wildest dreams. That is special. It is energizing."
Student Activist
Mittman's activism started as a student when he attended meetings to launch the NYSSPA. He met people, learned politics and never looked back, "I attended the first NYSSPA conference with many of my classmates. We had a lecture from the first AAPA President, Bill Stanhope, which set me on the course of involvement and activism."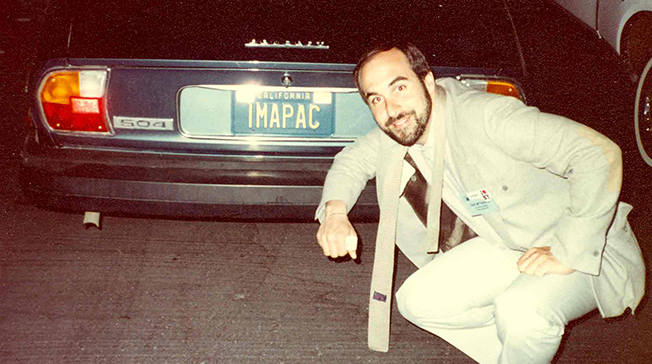 Mittman's energy made a difference for PAs almost immediately after he decided to become a PA. He was introduced to PAs while training as an Air Force medic at Andrews Air Force Base in 1972. The PAs he met there were awesome, Mittman said, and he decided on the same career. He left active duty and enrolled in Long Island University's PA Program, graduating in 1975.
At the time, PAs did not exist in the Air Force Reserves.  As NYSSPA President-Elect, he made frequent visits to the New York congressman holding up legislation to make full commissioning possible. Mittman called commissioning a great milestone because the Air Force was the first service branch to commission PAs as full officers.
Advocating for PA Practice in New Jersey
Mittman also called upon New York PAs and others to advocate for establishing the profession in New Jersey. "At this time, in New York State, PAs were thriving, prescribing and running rural clinics but if you drove across the bridge [from New York to New Jersey], you would be arrested for doing a physical exam. It was insane. There were only two states in the nation without PA legislation, Mississippi and New Jersey, so we had to do something to end that."
He challenged colleagues nationally to meet him on the steps of the New Jersey State Capitol in Trenton for PA Day in 1989 and they responded.  As Publisher of PHYSICIAN ASSISTANT Journal, he asked people to write about authorizing PA practice in New Jersey. The state organization and the AAPA quickly got involved. Within two years of the March on Trenton, Mittman said, there was legislation in New Jersey authorizing PA practice.
Transition to Medical Publishing
After over eight years in family practice, Mittman made the transition from active clinical practice to working in medical publishing and communications early on in his career.  He began working at PHSICIAN ASSISTANT Journal (at the time the official journal of AAPA), and became its publisher. In 1990 he left with PA school classmate Tom Yackeren to form Clinicians Group and launch Clinician Reviews.  After many years they sold their business and Clinician Reviews is now being published by Frontline Medical Communications.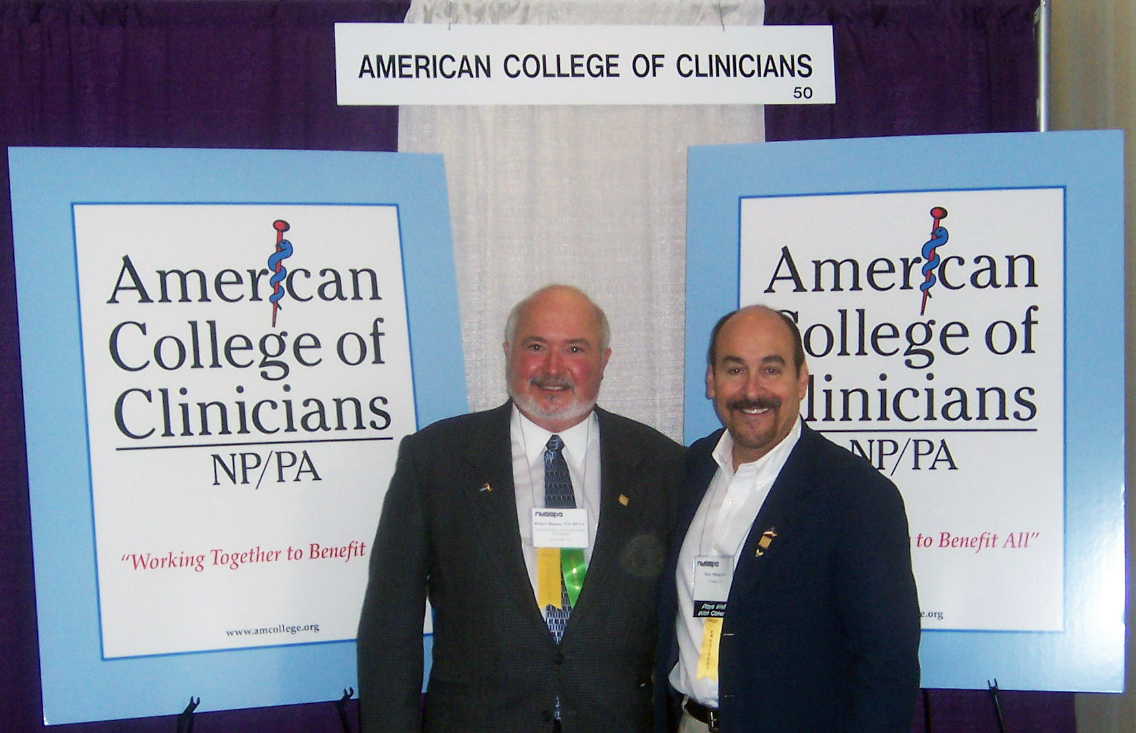 As Clinician Reviews was the first journal with a circulation that included both PAs and NPs, Mittman always believed that PAs and NPs should work together whenever they could to further both professions. With colleagues, he formed the American College of Clinicians (ACC) that raised awareness of PAs and NPs through ad campaigns, white papers, lectures and meetings. Although a number of people asked to start state organizations, the ACC felt that there would be too many people talking for both professions. They made the decision not to make the ACC a national organization to compete with AAPA or the American Association of Nurse Practitioners. "We had made it acceptable for NP and PA leaders to talk, to become friends, and also put a large dent in the ignorance between us. That was enough for then."
Advocacy for PAs
Mittman is still committed to advocacy for PAs and to PAs and NPs working together. He and a partner started Clinician1 as a web community where NPs and PAs could learn together and from each other.
When asked how others can best advocate for the PA profession he said, "join your state and specialty organization AND the AAPA. It's an investment in your future. It is as important as any other investment if you are planning to be a PA for your entire professional career. Next hold all of your leaders accountable. Let them know your feelings. You have the Huddle and Clinician1, both excellent ways of discussing your feelings and communicating them to your leaders. Lastly, if you have the time, please get involved. Being involved changed my life in amazing ways. It also gave me many of my lifelong and most cherished friends."
Mittman currently is Editor-In-Chief of Clinician1, and enjoys giving lectures to practicing PAs and PA students on everything from "The Similarities and Differences between PAs and NPs" to "How to Negotiate Your Next Contract and Ace Your Next Interview".
He feels that the possibilities for the future of the profession are endless and that there is much to do. He wants to see more PAs in leadership positions where they work and would like to see PAs working more closely with all members of healthcare teams, not just physician groups.
Although advocacy is important, Mittman advises retaining care for patients and all that PAs can bring them. "We are different. We touch people differently. I hear it all the time from patients who were treated by PAs. We are amazing. I don't want us to ever lose that."
His advice for PAs during the next 50 years of the profession is to "be daring – careful and thoughtful – but be daring. We did not get where we are playing it safe"
Eileen Denne is AAPA's Director of Corporate Communications. Contact her at [email protected].
Thank you for reading AAPA's News Central
You have 2 articles left this month. Create a free account to read more stories, or become a member for more access to exclusive benefits! Already have an account? Log in.