Filter by Topic
Filter by Stage
Filter by Content Type
Career Resources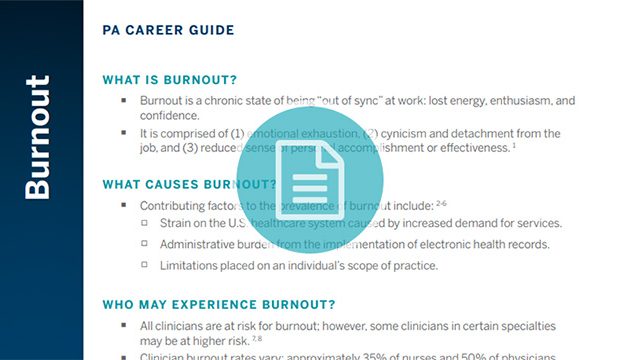 Learn the definition of burnout and explore its causes. This fact sheet also outlines ways to reduce burnout at the system, team, and individual provider levels.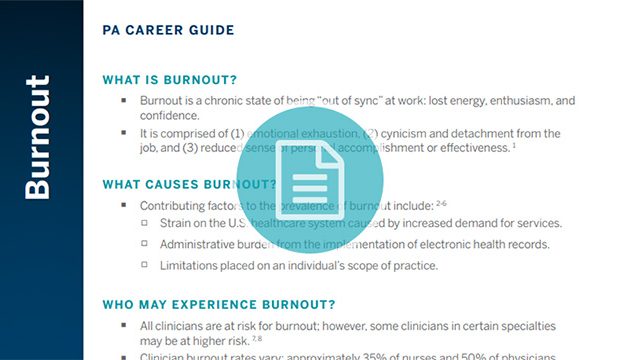 The goal of the Blueprint for Addressing PA Well-Being and Burnout is to provide a brief overview of what is currently known about PA burnout and well-being, and more importantly, provide an enduring framework for increasing PA engagement at work and improving the well-being of the profession.
Huddle, AAPA's members-only online community, fosters discussion amongst PAs and serves as a repository for helpful career-related information. Recently, seasoned PAs shared their best advice for PA students and new grads.
Three career experts offer their advice on AAPA member-submitted contract negotiation questions.
Practicing abroad is a great way to enhance your experience as a PA – both professionally and personally. But international practice requires more preparation than practicing in the U.S.
PAs need to create professional boundaries as part of a healthy career.
Is it always in a PA's interest to have an employment contract? Are there some situations in which it is better to go without one?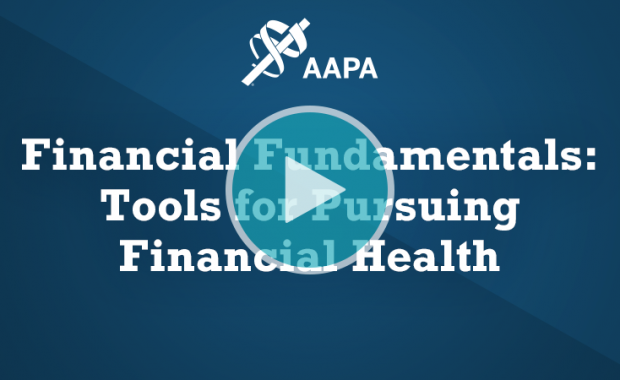 In this one-hour webinar, learn what it takes to get into PA school and how to make yourself a more competitive applicant.