Filter by Topic
Filter by Stage
Filter by Content Type
Career Resources
At AAPA, we're here to support your PA well-being and fight PA burnout by ensuring your emotional, physical, social, workplace, and societal well-being.
PAs need to create professional boundaries as part of a healthy career.
By focusing on the finish line from the very start, developing strong personalized study skills, and maintaining a willingness to adapt, students will learn how to feel confident on test day through both didactic and clinical years.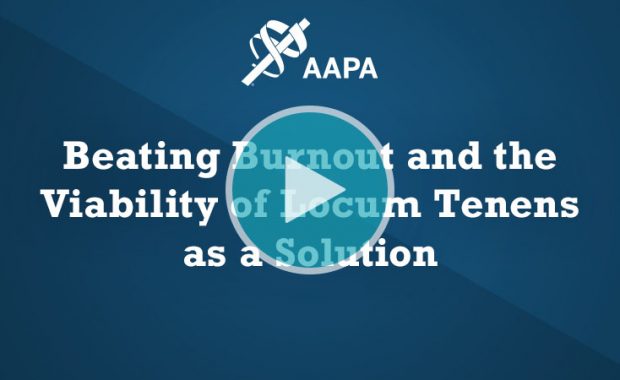 Thomas Massing, a Locums Tenens PA, and Mike Freeman, a dedicated staffing professional, will share with you what causes burnout among PAs and how locums can be a viable solution and how to capitalize on this opportunity.
A PA is a nationally certified and state-licensed medical professional. Learn how to acquire the experience you need for PA school and how to get and maintain your certification.
As you begin or reinvent your PA career, you have endless options. Head into a clinical or nonclinical role or consider independent contracting. We've got a list of questions you can ask yourself to help determine where your interests lie, and a video that can help you envision all the places your PA career can take you.
Jennifer Hohman has helped hundreds of PAs get their dream jobs. Put her expertise to work for you!