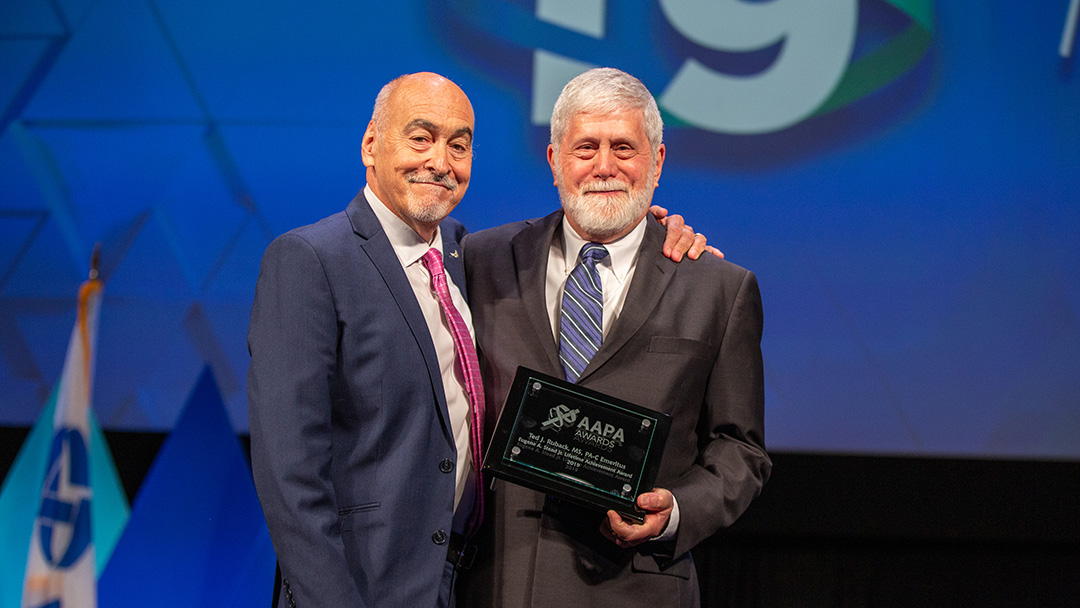 AAPA Awards
AAPA awards confer special recognition on members and constituent organizations that have distinguished themselves in service to patients, the community, the profession and the Academy.
There are several types of awards that might be suitable for your application. Please browse the pages below for more information about the application process and past winners.
These prestigious awards honor PAs and medical providers who have served their patients, their communities, and the PA profession with great distinction.
AAPA Awards include Individual Excellence Awards, which individuals can apply for directly, along with the Eugene A. Stead Jr. Lifetime Achievement Award, for which one must be nominated.
AAPA's recognition awards honor non-PAs who have rendered distinguished service to the PA profession and House of Delegates leaders who have provided exemplary service to the House of Delegates.
These student travel grants are aimed at minimizing travel expenses to Conference.
AAPA's Outreach and Advocacy Awards are presented each year to recognize constituent organizations (COs) for their outstanding programs, projects and initiatives.
View the delegates AAPA has recognized for their outstanding service to the profession.