PAs Provide Quality
Care—And We're
Transforming The


Healthcare System

.
See How

The U.S. healthcare system is strained beyond capacity, a problem that will only get worse as the population grows and ages. For healthcare to thrive, it needs to be flexible. It needs to be team-based. It needs PAs.
PAs are perfectly poised to provide quality care across healthcare needs, including in primary care and mental health. They increase access to in-demand services while improving efficiencies in the healthcare system.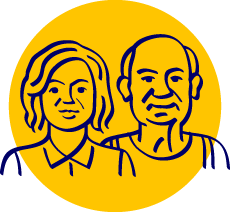 The over-65 population in the United States will grow by 48% by 2032. (AAMC)

"PAs are central to the care we provide. They are the care we provide, just like a physician, so we think of them as integral parts of the team."
— Michael M. Michetti, Esq., Executive Director, Professional Staff Affairs, Cleveland Clinic
PAs are a crucial part of the solution to healthcare

provider shortages.
More than 100 million people in the U.S. live in a Healthcare Provider Shortage Area (HPSA) and do not have sufficient access to primary care.
As of March 31, 2023, 65.86% of Primary Care Health Professional Shortage Areas (HPSAs) were located in rural areas.
And while the Association of American Medical Colleges (AAMC) projects a shortage of physicians between 37,800 and 124,000 by 2034, the PA profession continues to grow.
The U.S. Bureau of Labor Statistics estimates PA employment to increase 28% between 2021 and 2031 – much faster than the average for all occupations.

"I'm able to see [PAs] very quickly as opposed to my doctor. The access is really good. [They are] attentive, thorough, friendly, and accessible."
— Barb S., Kansas
PAs are on the


front lines

of healthcare.
As we saw during the COVID-19 pandemic, PAs can be deployed to rural health facilities, community health centers, prisons, non-federally qualified clinics, and free clinics to provide essential services to communities, especially communities that have been excluded from access to quality care.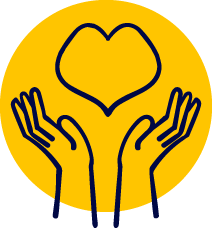 PAs know working on teams with other healthcare professionals delivers the

best results

for patients.
They are critical members of the modern healthcare team due to their rigorous medical education, depth and breadth of experience, and integrated, collaborative approach. PAs respect the contributions of all healthcare professionals and understand that patients are best served when every member of their healthcare team can practice to the full extent of their education, training, and experience.

"Donation after circulatory death (DCD) is a challenging procedure because every second matters—from the moment of the first skin incision, to going on pump in a matter of five minutes. Everyone needs to work together in an extremely meticulous manner so that no time is wasted. That's why Tim's superb attention to detail has been critical to our success."
— Brian Lima, MD, surgical director of heart transplantation and mechanical circulatory support at Medical City Heart Hospital

"It's always an incredible experience to provide a patient with a life-saving organ transplant. But this was especially exciting because it was such a rare opportunity. Hearts are not often available for DCD, but the right organ became available at the right time and place. All of the stars just seemed to align for the patient."
— Timothy Wombacher, PA-C, who practices in cardiothoracic surgery at Medical City Healthcare in Dallas, assisted Lima in the first DCD cardiac transplant performed in the state of Texas.
Learn more about
the role PAs play
in

healthcare

.