PAs Lead With
Expertise—And
Follow Through With


Human Connection

.
See How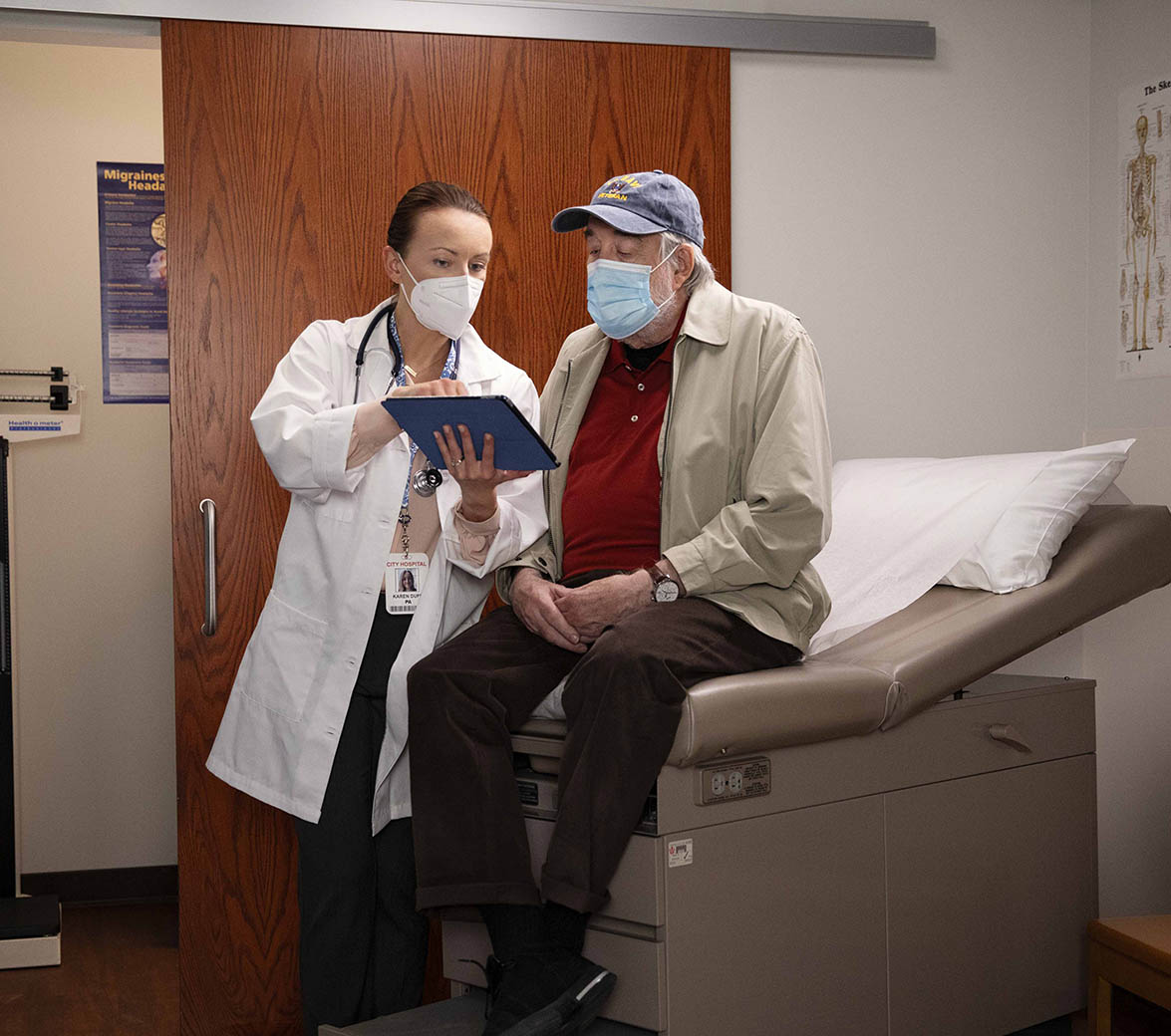 PAs are on the cutting edge of medicine—from researching the latest evidence-based clinical guidelines to taking medical education courses on new treatments, PAs pride themselves on being experts in their area of practice.
And their commitment to excellence extends to each patient's personal experience. They value building a human connection with patients, listening intently and collaborating with patients and their families on personalized care plans.
PAs empower patients to make informed decisions about their health, communicating information plainly and ensuring no questions are left unanswered.

"If it hadn't been for Sincer and his thorough, attentive nature, [the newspapers] would soon be printing my obituary. He's by far one of the most dynamic, kind, gentle and informative providers I've ever met. He literally saved my life, and for that I'm eternally grateful."
— Donna Palma, patient at Midwest Orthopaedics, speaking about PA Sincer Jacob, MMS, PA-C, RRT, who discovered a cancerous nodule in Palma's lung

"It is very important when working with underserved/minority patients to understand each patient's background, beliefs, traditions, family unit, and struggles. I think that is why I enjoy practicing family medicine. I enjoy developing strong meaningful relationships with my patients. When patients trust you, they are willing to work harder toward a healthier life."
— Karla Rugamas, PA-C, MCHS, Chief Operating Officer, Vida Mobile Clinic, which provides primary care to uninsured individuals in the Los Angeles area.

"[Shion] often tells me she cares about me and that I'm important as a person and not just as a patient. There have been times when I felt like I'm not worth it anymore and she's helped me get the care and the help that I needed. And I'm just so thankful for it."
— Stephanie, a patient affected by an eating disorder, speaking about PA Shion Harrison, PA-C
Learn more about
the role PAs play
in

healthcare

.