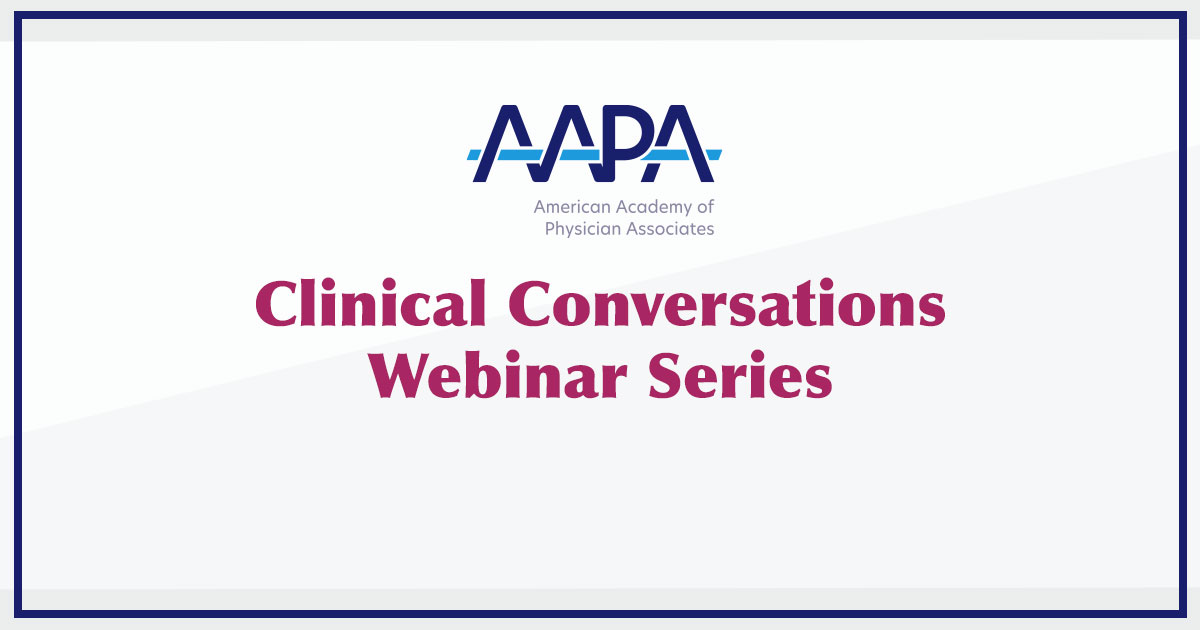 Advanced Diabetes Technology – Conversations and Collaborations
Date: October 19, 3 p.m. ET
Discuss evidence-based knowledge and increase your competence about how to use diabetes technology and devices to guide and modify treatment approaches for persons with diabetes.
Prepare for this live session by checking out the accompanying free enduring activity.
This webinar is not eligible for AAPA Category 1 CME credits.
Speaker: Claire Ingram, MPAS, PA-C
Claire Ingram, MPAS, PA-C, is a board-certified physician assistant for the division of Endocrinology, Metabolism, and Diabetes and the division of Maternal-Fetal Medicine at the University of Colorado School of Medicine. She attended the University of Pittsburgh for both her undergraduate and graduate degrees.
Brought to you in partnership with