CME Central
Improve patient care with CME in all formats, from podcasts and videos to live events and on-demand courses. Explore it all here in CME Central.
Log in to Learning Central for access to your personal CME dashboard and certificates.
ACCESS LEARNING CENTRAL
Log in to Learning Central for the latest CME recommendations
related to COVID-19, avoiding burnout, and more.
Live CME
You can earn live CME from AAPA in two formats: in-person conferences and virtual events. Some of our 2021 events may feature the option to choose either an in-person or virtual experience; others are completely virtual. These formatting decisions are unique to each event and are impacted by the public health emergency. Please check each event's individual page for the latest updates.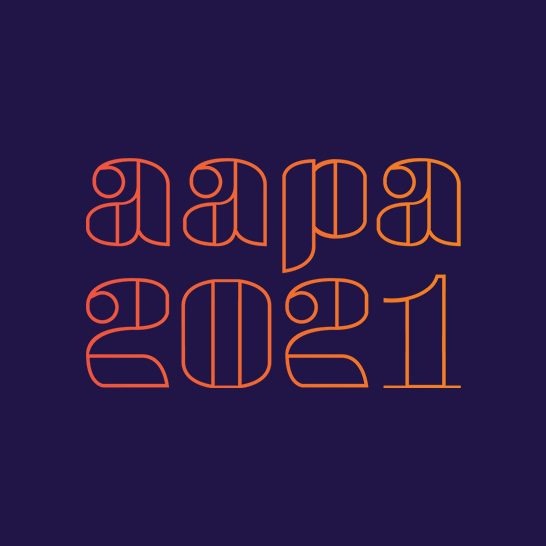 Extended! May 23 – June 27, 2021
We've extended registration! Experience the only national virtual PA conference on your terms until June 27. Cutting-edge CME, meaningful connections, and enriching events – plus, Conference On Demand, a $599 value.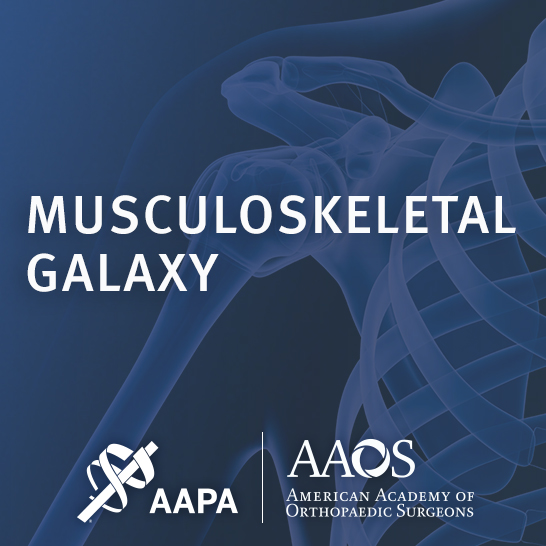 Learn critical orthopaedic topics from expert faculty at this popular conference! It's the perfect course if you're new to orthopaedics or if you're a family practice, emergency medicine, or urgent care provider who sees musculoskeletal conditions in your daily practice.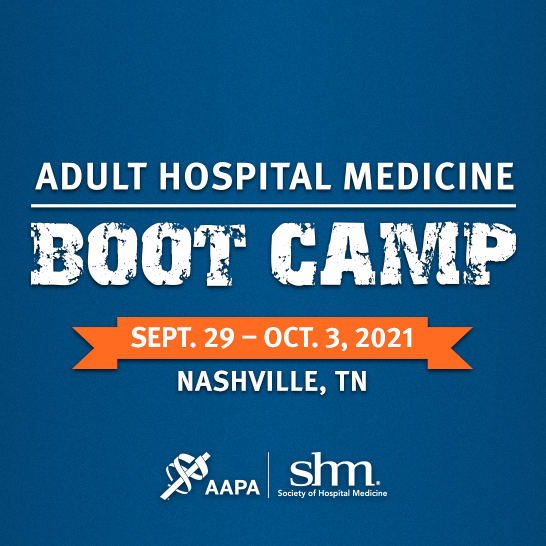 September 29 – October 3, 2021

Nashville, TN
The perfect course for PAs and NPs new to adult hospital medicine! Brush up on commonly encountered diagnoses and diseases of adult hospitalized patients at Boot Camp, brought to you by AAPA and the Society of Hospital Medicine.
November 16 – 18, 2021

San Diego, CA
Earn up to 21.75 credits of AAPA Category 1 CME! Refine your healthcare leadership competencies, learn to lead through crisis, enhance your leadership skills, improve PA and NP revenue generation for your organization, and much more!
CME on Demand Digital Libraries
Earn 150+ credits of AAPA Category 1 CME with video-based sessions from our Nashville speakers. AAPA members save $300.
Boot Camp on Demand (Hospital Medicine)
If you're new to adult hospital medicine or are responsible for the medical management of hospitalized adult patients, this video-based course is for you. Earn up to 28.5 credits of AAPA Category 1 CME. Members save $200.
Galaxy on Demand (Orthopaedics)
This video-based course is ideal for PAs new to orthopaedics or who want to transition to the specialty. Earn up to 21.5 credits of AAPA Category 1 CME. Members save $150.