Filter by Topic
Filter by Stage
Filter by Content Type
Career Resources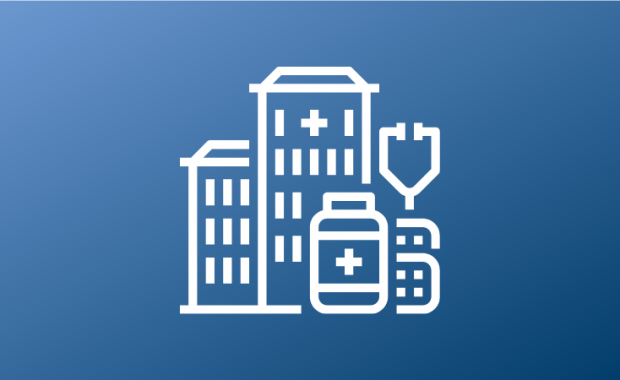 Explore a new career direction or specialty with this collection of AAPA and partner resources, salary data, and CME on various practice areas, including Administration, Dermatology, Education, Emergency Medicine, Family Medicine, Hospital Medicine, Internal Medicine, Orthopaedic Surgery, Telemedicine, and Urgent Care.
Having the right work-life balance can reduce stress for medical professionals as well as increase on-the-job focus, resulting in high job satisfaction and career success, healthier patients—and a healthier provider. However, maintaining that balance can be more daunting than ever before for those in healthcare.
While work/life balance will always be provisional and imperfect, it is worth seeking; it is essential PAs take care of themselves to prevent professional and personal burnout.
While the transition from program to practice may seem overwhelming and nerve-wracking, PA students can set themselves up for a successful career start with these tips.
PAs need to create professional boundaries as part of a healthy career.
In today's fast-moving, constantly connected, 24/7 world, maintaining a healthy balance among work, family, and taking care of ourselves can be a challenge. The first step in achieving this balance is to be mindful and deliberate about it.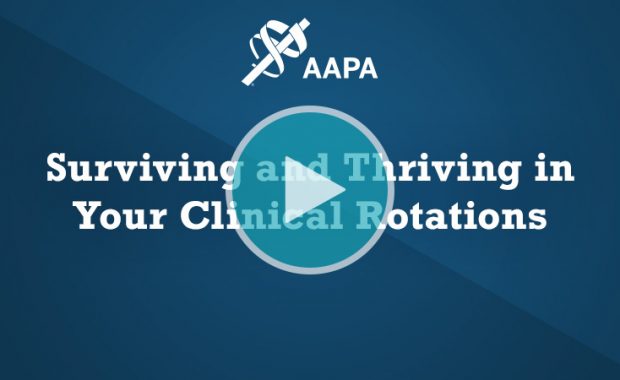 Get an overview of helpful tips and pearls of wisdom for students entering the clinical phase of their education. Learn how to study during clinicals, how to elicit and act on feedback, and ultimately maximize the clinical experience.
By focusing on the finish line from the very start, developing strong personalized study skills, and maintaining a willingness to adapt, students will learn how to feel confident on test day through both didactic and clinical years.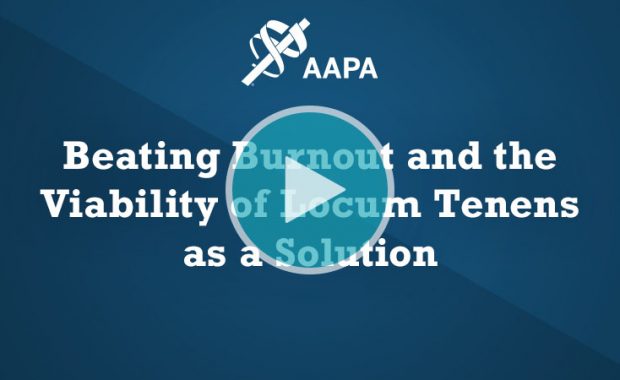 Thomas Massing, a Locums Tenens PA, and Mike Freeman, a dedicated staffing professional, will share with you what causes burnout among PAs and how locums can be a viable solution and how to capitalize on this opportunity.