Filter by Topic
Filter by Stage
Filter by Content Type
Career Resources
Three career experts offer their advice on AAPA member-submitted contract negotiation questions.
Practicing abroad is a great way to enhance your experience as a PA – both professionally and personally. But international practice requires more preparation than practicing in the U.S.
PAs need to create professional boundaries as part of a healthy career.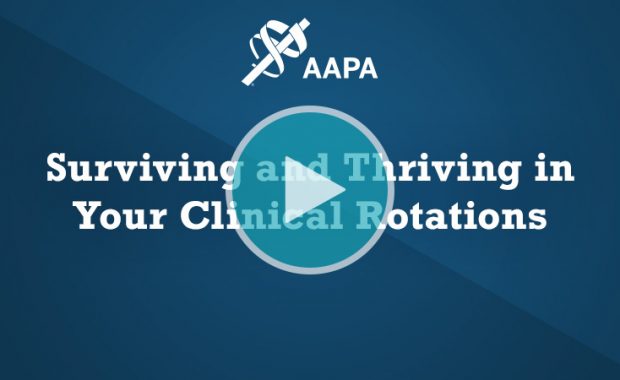 Get an overview of helpful tips and pearls of wisdom for students entering the clinical phase of their education. Learn how to study during clinicals, how to elicit and act on feedback, and ultimately maximize the clinical experience.
By focusing on the finish line from the very start, developing strong personalized study skills, and maintaining a willingness to adapt, students will learn how to feel confident on test day through both didactic and clinical years.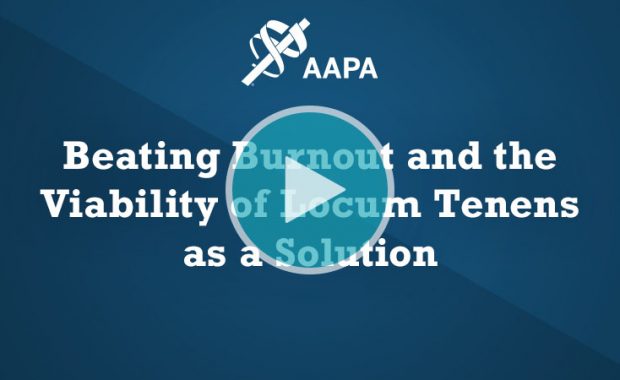 Thomas Massing, a Locums Tenens PA, and Mike Freeman, a dedicated staffing professional, will share with you what causes burnout among PAs and how locums can be a viable solution and how to capitalize on this opportunity.
Even the most successful PA career hits the occasional snag that can make transitioning to a new position challenging. Aside from potential contract disputes, a frequent trouble spot is obtaining a positive reference from a former employer with whom there was a conflict. Find out how you can deal with negative job references.
Conquer clinical rotations! Learn common do's and don'ts with our video and get even more helpful and detailed tips with our guide.