Filter by Topic
Filter by Stage
Filter by Content Type
Career Resources
At AAPA, we're here to support your PA well-being and fight PA burnout by ensuring your emotional, physical, social, workplace, and societal well-being.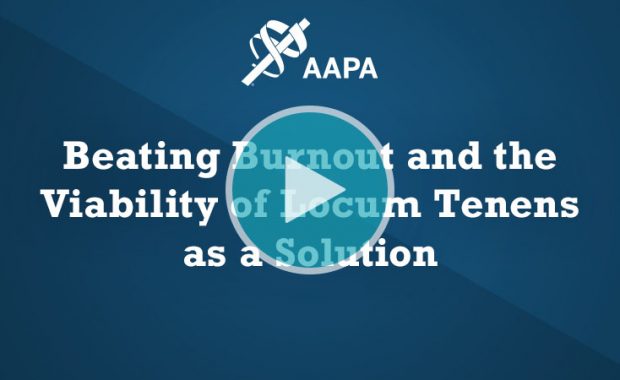 Thomas Massing, a Locums Tenens PA, and Mike Freeman, a dedicated staffing professional, will share with you what causes burnout among PAs and how locums can be a viable solution and how to capitalize on this opportunity.
As you begin or reinvent your PA career, you have endless options. Head into a clinical or nonclinical role or consider independent contracting. We've got a list of questions you can ask yourself to help determine where your interests lie, and a video that can help you envision all the places your PA career can take you.
Protect yourself personally, professionally, and financially – know how to negotiate a strong contract that works for you.
To help practicing PAs to navigate patient relationships well, AAPA has developed ethical guidelines for the PA profession that offer a framework for your decision-making and confidentiality in the internet age.