Filter by Topic
Filter by Stage
Filter by Content Type
Career Resources
At AAPA, we're here to support your PA well-being and fight PA burnout by ensuring your emotional, physical, social, workplace, and societal well-being.
Explore a new career direction or specialty with this collection of AAPA and partner resources, salary data, and CME on various practice areas, including Administration, Dermatology, Education, Emergency Medicine, Family Medicine, Hospital Medicine, Internal Medicine, Orthopaedic Surgery, Telemedicine, and Urgent Care.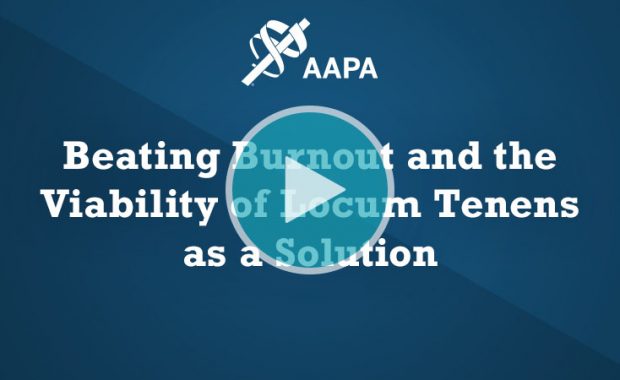 Thomas Massing, a Locums Tenens PA, and Mike Freeman, a dedicated staffing professional, will share with you what causes burnout among PAs and how locums can be a viable solution and how to capitalize on this opportunity.
As you begin or reinvent your PA career, you have endless options. Head into a clinical or nonclinical role or consider independent contracting. We've got a list of questions you can ask yourself to help determine where your interests lie, and a video that can help you envision all the places your PA career can take you.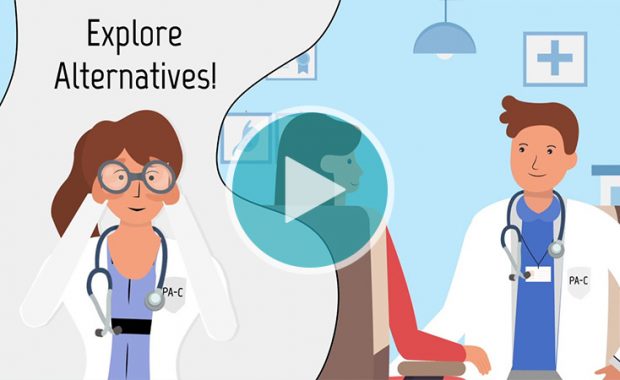 There are so many ways to be a PA…from clinical practice in dozens of specialties to non-clinical careers in research and education. Check out our video to help you explore your options and take advantage of tools to help you get there!
Protect yourself personally, professionally, and financially – know how to negotiate a strong contract that works for you.
To help practicing PAs to navigate patient relationships well, AAPA has developed ethical guidelines for the PA profession that offer a framework for your decision-making and confidentiality in the internet age.
Thinking about taking time off? Here are some tips to make a clear reentry plan so you can resume practicing as quickly and seamlessly as possible.