Employer of Excellence Award Winners
2019-2020
AAPA is proud to highlight the programs our winners have created to involve and empower PAs in the administration of patient care and the facilitation of effective collaboration among all providers.
Activate Healthcare
Headquartered in Indianapolis, Activate provides healthcare for employer groups of all sizes with on-site and near-site primary care clinics, making healthcare more accessible and saving organizations money – all while championing a positive PA culture. With PAs, physicians, and NPs participating in the same training, chart review, and committees, Activate fosters a culture of collaboration in the workplace. In addition, all providers can present at Grand Rounds and provider meetings, welcoming quality improvement initiatives. At Activate, the Coaching and Wellness Manager and Director of Quality Management are PAs, providing new career paths outside the clinical realm.
Banner MD Anderson Cancer Center
Banner MD Anderson Cancer Center, a part of Banner Health, is one of the country's largest nonprofit health systems renowned for its unprecedented levels of cancer care in Arizona. The center champions PA retention and engagement through a robust orientation and onboarding process as well as exceptionally executed leadership models. New hires are led through an evidence-based, yet adaptable orientation program designed by a diverse team of APPs and paired with a clinical mentor and/or APP Partner. Development of the lead APP role also encourages retention and growth of PAs – as four of the five lead APP positions are currently held by PAs.
Baylor Scott & White Health
As the largest nonprofit health system in Texas and one of the largest in the country, Baylor Scott & White Health (BSWH) is a true leader in healthcare innovation and advocate for the PA profession. After establishing the Advanced Practice Professional Council, BSWH commissioned a task force focused on APP onboarding and retention. Additionally, four formal leadership training classes were instituted to develop skills for emerging leaders: the Rejuvenate Program (preventing provider burnout), the Art of Communication program, the BSWH Executive Education Program, and the yearlong Equipping Medical Leaders program. Read more here and here…
Geisinger
Geisinger is one of the most well-known health systems in the Central Pennsylvania, Northeast Pennsylvania, and Southeast New Jersey communities. Caring for patients, students, and community is deeply nestled in Geisinger's APP family culture. As an employer with its second core value as excellence, Geisinger integrates each new hire with an onboarding process complete with an intensive two-day New Provider Symposium. In addition, leadership supports a PA-led Advanced Practice Council and a defined career advancement path to Chief positions within departments, service lines, and institutions for tenured, experienced APPs. Read more here and here…
Lynn Community Health Center
Lynn Community Health Center (LCHC) is the largest provider of primary care, behavioral health, eye care, and dental services in one of the most medically underserved communities in Massachusetts. The learning environment is vast, provider dedication fierce, and PA empowerment high. LCHC offers PAs new and exciting opportunities, as PAs currently serve in various positions such as Telemedicine Director, Administrative and Medical Director of Urgent Care, and Medical Director (team level). This progressive work environment is further displayed through innovative retention strategies such as identifying APPs who are struggling with burnout, reducing their clinical hours, and instead allowing them to precept new hires for one year. This type of organizational change can be a major influence in reducing attrition and empowering PAs. Read more…
Madison Emergency Physicians
Madison Emergency Physicians (MEP) is one of Southern Wisconsin's premier privately-owned physician practices, progressively meeting the needs of the local healthcare system and community. With APPs staffing nine facilities, MEP offers unique opportunities for an outstanding PA work environment. PAs are given financial compensation for nonclinical hours maintaining certifications, annual appreciation recognition, and individual awards honoring exemplary clinical practice. In addition, an APP was appointed as a voting member to the internal Patient Review Committee and APPs elect their own leadership board, which meets regularly with the physician board.
Mayo Clinic
Based in Minnesota, Mayo Clinic is the first and largest integrated, nonprofit medical group practice in the world. With the philosophy of "the needs of the patient come first," Mayo Clinic prides itself on inspiring hope through integrated clinical practice, education, and research. PAs play a vital part of the care model at Mayo, as leadership has created several formal training programs to enable successful team management and PA collaboration. The Commitment to Safety program builds supportive work environments where the roles and expectations of the PA are clearly defined. In addition, the Fair and Just Culture initiative works to identify needs and potential conflicts for all departments and divisions, thus creating an effective, team-based environment.
MedStar Emergency Physicians
MedStar Emergency Physicians provides state-of-the-art emergency care in 7 top-tier hospitals and medical centers throughout the Baltimore and Washington, D.C. regions. Fostering a collaborative dyad model provides exceptional team dynamics and PA empowerment. MedStar has developed a PA and physician LEAD Program (Leadership Excellence and Development), a yearlong professional development course, to identify and nurture PA leadership talent. In addition, Medstar provides financial support for PAs to pursue specified emergency medicine training above and beyond traditional CME opportunities, allowing PAs to practice medicine at the top of their license, education, and training. Read more…
Memorial Sloan Kettering Cancer Center
Located in New York City, Memorial Sloan Kettering Cancer Center (MSK) is the world's oldest and largest private cancer center and committed to providing exceptional patient care, leading-edge research, and superb educational programs. MSK leadership and APP team members are united behind shared goals to create positive and supportive PA work environments. This includes opportunities like PA Directors attending the Fundamentals of Leadership program and being involved in planning a tele-triage pilot to facilitate pre-care in the urgent care centers. Executives also appointed an APP Task Force to propose optimal care delivery models, with PAs holding both director and manager positions in the new governance structure. Read more…
Penn Medicine Lancaster General Health
Penn Medicine Lancaster General Health (LG Health), a member of the University of Pennsylvania Health System (Penn Medicine), is a nonprofit health system with a comprehensive network in Central Pennsylvania. As a part of Penn Medicine, LG Health brings together the strengths of a world-renowned, nonprofit academic medical center and the responsibility of a leader. Improving the quality of patient care is at the forefront of this organization with training for PAs in lean system practices and launching three new APP senior roles: Director of Advanced Practice, Associate Clinical Director of Advanced Practice Specialty Services, and Associate Clinical Director of Advanced Practice Primary Care Services.
Rush University Medical Center
Rush University Medical Center is one of Chicago's finest academic medical centers, striving to deliver the highest quality of care to patients through integrated medicine, while elevating the role of PAs in research and outcomes. This transformational journey includes the creation of an Office of Advanced Practice and the appointment of a PA as one of the new directors. Not only were APPs placed on several key committees such as the medical staff credentials and quality committees, they became ex-officio members of the medical staff executive committee. In addition, a PA was hired as the Director of APP Competency & Education to lead the APP Transition to Practice and onboarding programs. Read more here and here…
Stanford Health Care
With a rich legacy and prestigious reputation, Stanford Health Care is an internationally known academic medical center in northern California. Renowned for its talented staff, leading-edge technologies and coordinated care practices, Stanford displays a culture of excellence. Innovative tools such as a utilization dashboard capturing productivity data for APPs, shows how effective PA utilization can maximize revenue and minimize risk throughout the organization. In addition, its career ladder program, designed by the APP Shared Governance Council, is a significant step showing leadership's commitment to PA advancement. Read more here and here…
Vidant Medical Center
Vidant Medical Center is the flagship hospital of Vidant Health, an 8-hospital health system throughout eastern North Carolina. Vidant is on a journey to excellence and empowering PAs is an important part of the process. Investing in its providers through dedicated training sessions on topics such as Crucial Conversations, High Impact Presentations, Emotional Intelligence, and Leadership makes Vidant an employer of excellence with continuous learning opportunities to provide a supportive PA work environment. In addition, APP representation has expanded to include a permanent seat on all medical staff committees. Read more…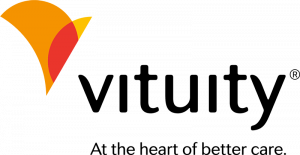 Vituity
As a nationwide, multispecialty partnership of top physicians, advanced providers, and industry professionals, Vituity is a leader in providing acute care management, healthcare, and medical staffing services and solutions. Based in the Bay Area, Vituity is transforming care delivery with a culture invested in patient care and collaborative team-based health. All providers are encouraged to chart their own career paths by practicing at the top of their license, evolving best practices, and pursuing leadership opportunities. APPs are encouraged to move between specialties to improve the integration of different practice lines, directly translating to better patient care. Just as importantly, this opportunity allows providers to maintain emotional wellbeing and engagement in clinical practice.
University of Colorado School of Medicine
Located in Colorado's third-largest city, Aurora, the University of Colorado School of Medicine (CU-SOM) is the medical school of the University of Colorado system. As members of a learning community, PAs are encouraged to extend their learning and impact on Colorado and the world, making their momentum magnetic. PAs interested in quality improvement initiatives receive formal training on methodology and are paired with experienced faculty members to put principles into practice. Departments are encouraged to provide CME funding and time for sharing best practices across departments. In addition to PAs presenting at regional and national conferences, they publish their research in journals and participate in governance on professional society member committees.